If you were involved in a car accident, it may be tough to fight against an insurance company or defense lawyer alone. Contact the experienced car accident attorneys at MNH Lawyers to help you receive the compensation you deserve.
Canadian law limits the amount of compensation a person who suffers an injury after an accident can receive. This is limited either by statute or by law. For example, the Supreme Court of Canada set an upper limit on pain and suffering in 1978. When someone suffers an injury in Canada, the goal of the motor vehicle accident lawyer is to get them back to their pre-accident state and to try to make them whole again.
Each province has its limits on recovery for accident victims. Every province follows the precedent set by the Canadian court system in that province and in other provinces. For years, plaintiff lawyers and defense counsel have presented arguments to the court about accident cases. Courts have considered many factors when awarding an award for damages. Courts look holistically at each case and adjust compensation awards depending on the facts and evidence. Each case is unique so the damages are awarded considering this fact.
The amount of recovery you will receive for your injuries depends on many factors including:
Fault
Strengths and weaknesses of your case
The laws of the province in which the action takes place
The nature and severity of your car accident injuries
Medical evidence
Lost income both past and future
Pain and suffering
Impact on housekeeping and yard work duties
Out of pocket expenses
When Should You Enlist the Help of a Lawyer
The easiest answer is right away. Trying to navigate the insurance process on your own is seldom a good idea. The fact is that the insurance company has legions of analysts and legal advisors. They also have a wealth of experience in dealing with claims that you don't. On top of that, insurance companies exist as for-profit companies. Their main concern is collecting more in premiums than they pay to accident victims. They accomplish this by paying as little as they can on the claims they must pay and denying as many claims as possible.
A motor vehicle accident lawyer will help you to get the compensation you deserve. Without an accident lawyer, it is unlikely that you will receive all the benefits that you deserve. Accident lawyers advocate for accident victims. Lawyers help people put their lives back together. If you suffer an injury in an accident, do not hesitate to contact a qualified accident lawyer to ensure that you deserve the benefits.
Pecuniary vs. Non-pecuniary Damages
In Canada, personal injury awards can be in two categories: pecuniary damages and non-pecuniary damages. Payout amount limits differ based on the amount of pecuniary and non-pecuniary damages that an accident victim can prove.
Pecuniary Damages
Pecuniary damages are economic damages that are easily quantifiable. Pecuniary damages include the tangible losses you incur because of an accident.
Lost Wages and Loss of Ability to Earn
The injuries you received in an accident can cause you to miss work and lose income. Canadian law allows a car accident victim to receive compensation for lost wages due to the inability to work after an accident. It is a good idea to keep a log of your missed hours.
After an accident, you may lose the ability to work entirely. The inability to work can take two forms. Usually, a person can lose the ability to work entirely or lose the ability to work in the same way that they did before the accident.
A person may work after an accident but may be unable to do the same kind of work, or work the same number of hours, as they did before an accident. A firefighter who suffers an injury and cannot perform the duties of a firefighter has lost the ability to earn the same as before the accident. However, they can work as a receptionist. The accident victim is entitled to compensation equal to the difference between a firefighter's and a receptionist's salaries. In addition, there may be some emotional distress from having to make a significant change to how the person earns money. All these factors go into a total damage amount.
A person may be unable to work again. If a person can't work for the rest of their life because of an accident, they may recover compensation for an estimate of their income if they had continued to work.
Non-Pecuniary Damages
Non-pecuniary damage is non-economic damage. An accident victim can also suffer intangible losses due to the accident. Non-pecuniary losses include pain and suffering. There are caps that may apply to non-pecuniary damages. As such, it is important to have an accident lawyer working on your behalf to deal with these issues.
Examples of certain types of injuries to which pecuniary damages are noted below.
Soft Tissue Injuries
X-rays cannot show soft tissue injuries. The effects of a soft tissue injury can range from a minor annoyance to pain that changes how you live in a permanent way. Examples of soft tissue injuries include sprains, strains, whiplash injuries, bruises, contusions, etc. Get soft tissue injuries treated as long as they persist. Alberta has caps that apply to some soft tissue injuries and as such, it is critical that you consult a motor vehicle accident lawyer who can explain the complexities of the caps and how to navigate them.
Catastrophic Injury
Catastrophic injuries include devastating and sometimes permanent injuries. Many catastrophic injuries affect a person's entire life. Examples of catastrophic injuries include broken bones, amputation, paralysis, coma, and death. The courts have rendered thousands of decisions in Alberta and other provinces dealing with non-pecuniary damages for injuries due to tortious conduct. Courts have also looked at issues specific to catastrophic injuries such as inflation and structured settlements.
Severity of Injuries
The amount the court decides to award for compensation for monetary damages depends on the severity of the harm. For example, typically, a broken arm without any medical complications is going to be awarded less than the same broken arm with complications and permanent impairment. Similarly, a high functioning paraplegic may be awarded less than an extremely disabled paraplegic.
How Long Does It Take to Settle an Injury Case?
Everyone involved in a significant car accident must report the accident to the police within 24 hours of the impact. When a driver is involved in an accident, they must notify their insurance company. Failure to inform the insurance company may void the policy. It may be helpful for each driver to check their policy to ensure that they are being compliant. Immediately following an accident report, the insurance company will send a packet for the drivers to fill out called an Accident Benefits Application Package. Each driver has 30 days to complete the package and return it to the insurance company.
Once it receives the application, the insurance company will review the application. It will be highly beneficial to hire an accident lawyer during this process. An accident lawyer knows how to communicate with the insurance company and can help protect your rights.
The time it takes to settle an injury case or take it to trial varies from case to case. Some accident cases are straightforward and may involve minor injuries. With these types of cases, insurance companies may want to settle them quickly. Other cases require a plaintiff to present much more proof to the insurance company before the insurance company is willing to settle the case. It may take a significant amount of time to collect the evidence required.
Sometimes when injuries are severe, a plaintiff may need medical treatment for a long time. It may take a long time, and they must evaluate extensive medical records for damages. The plaintiff may be entitled to compensation for permanent injury, but it may take time to know if the injuries are permanent.
Often, insurance companies won't settle with plaintiffs, or they offer an inadequate settlement amount to cover the accident victim's expenses. When that happens, the plaintiff may choose to take the case to a mediation or trial and let the mediation process or court decide whether the plaintiff is entitled to compensation and how much compensation they deserve.
A trial begins long before the parties enter a courtroom. Before a trial, parties will engage in discovery, which is a fact-finding stage of a lawsuit where documents, medical records, and other evidence are shared. Both sides may also file motions that address various issues during the pretrial phase. The court's schedule may also be a factor in holding the case up.
An accident lawyer can help you know what to expect from your case. Every case is unique, and the accident lawyer you hire will focus on everything that makes your case different from the others. Accident cases are not one size fits all. An accident victim needs to have a lawyer with experience in litigating injury cases to help an accident victim navigate the often-overwhelming aftermath of an accident.
How Will I Pay My Legal Fees?
High legal costs deter many people from pursuing compensation. However, one option to cut down on the cost of hiring an accident lawyer is to enter into a contingency fee agreement with your lawyer.
The lawyer and client sign a contingency fee agreement and defer legal fees until the case resolves. After the settlement agreement is final, your accident lawyer's office will receive the settlement check from defense counsel or the at-fault driver's insurance company. After your lawyer receives your settlement check, they will provide your share.
The usual agreement between a client and lawyer for a contingency fee is that the lawyer receives a settlement percentage.
Your Accident Lawyer Can Help You Determine How Much Your Case Is Worth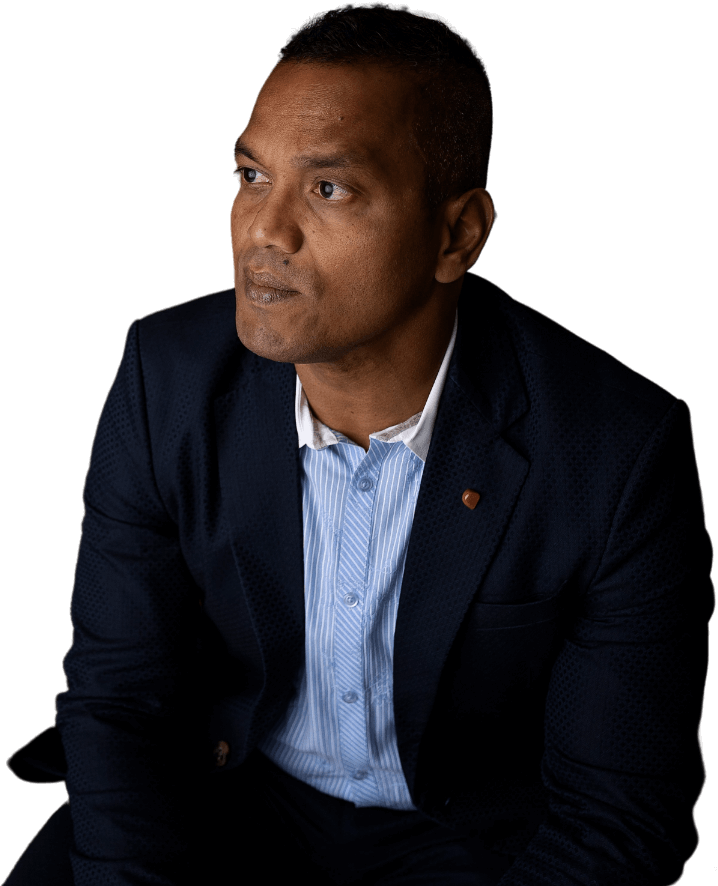 The benefit of having a qualified accident lawyer on your side is that your lawyer will help you understand what your case is worth. The aftermath of an accident can be overwhelming, and it can be difficult to understand your rights.
An accident lawyer has resources to help you build the best case. Their connections with professionals like medical experts and accident reconstructionists are valuable to prove your monetary damages and that you meet the required thresholds to win non-pecuniary damages. An accident lawyer can help you traverse legal jargon, the communication from the insurance company, and answer any questions you have along the way.
An accident lawyer is your advocate. It may be tough to fight against an insurance company or defense lawyer alone. Having an accident lawyer on your side makes that fight far easier. Contact the experienced car accident attorneys at MNH Lawyers to help you receive the compensation you deserve.