Many insurance company adjusters will make car accident victims a meagre settlement offer to resolve their claims. Adjusters often take this action in hopes of resolving a personal injury claim quickly and for as little money as possible.
Since initial offers from insurance adjusters are routinely low, you should never accept a first-time offer. In fact, in almost all instances, there is additional settlement money on the table. However, convincing the insurance company adjuster to increase their settlement offer significantly often takes an experienced car accident lawyer.
A knowledgeable car crash lawyer in your area can help you file a personal injury claim with the appropriate insurance company, retain experts to testify in support of your case, assist you during all settlement negotiations with adjusters, and highlight the legal and medical strengths of your claim.
A fair settlement offer should compensate you not only for the pain and suffering associated with your injuries but also for additional losses you incurred, such as lost workplace earnings or loss of earning capacity.
In addition, if the insurance company adamantly refuses to offer you the fair monetary damages you deserve, your lawyer can threaten the insurance company with personal injury litigation in the court system. If litigating your case becomes necessary, your lawyer can file a lawsuit and represent you in all legal proceedings, including a civil jury trial, mediation session, or binding arbitration hearing.
What Must I Prove to Recover Money Damages Following a Car Accident?
For car crash victims to recover monetary damages for their injuries, they have to satisfy their legal burden of proof. In fact, in a car accident claim or lawsuit, the accident victim has the sole legal burden of proof in the case. The at-fault driver does not need to prove anything or satisfy any legal burden.
First, a car accident victim must show that the at-fault driver violated their legal duty of care. All drivers have a duty to drive safely, carefully, and responsibly under the circumstances.
Part of this duty includes:
Following all traffic laws and regulations
Observing the road and remaining attentive
Refraining from drugged or intoxicated vehicle operations
When a driver violates a traffic law or otherwise operates their vehicle negligently, they violate their legal duty of care to other drivers.
In addition, the accident victim must demonstrate that the at-fault driver's duty-of-care violation was both the actual and the foreseeable cause of the car crash that ultimately ensued. Finally, the accident victim must show that they suffered physical injuries and losses as a direct result of their car accident.
Victims of car crashes must satisfy these legal elements when they pursue a personal injury claim with an insurance company or file a lawsuit in the civil court system. An experienced car accident lawyer can help you satisfy the legal burden of proof in your case by retaining accident reconstructionists, medical experts, economists, and others, to testify on your behalf in court. These experts, in conjunction with your own in-court testimony, can help you recover the monetary compensation you need and deserve for your car-crash injuries.
Car Accident Causes
Car accidents may happen for a variety of reasons. One of the most common causes of car crashes is driver negligence. A driver operates their vehicle in a negligent manner when they behave unreasonably in a particular situation.
Some of the most common causes of car crashes include:
Fatigued driving
Drugged or impaired driving
Road rage and other reckless driving maneuvers
Failing to yield the right-of-way to another vehicle or a pedestrian
If you suffered injuries in a car crash that resulted from one of these types of driver errors, you are not alone. In fact, you may have several legal options that are open to you. A knowledgeable car crash lawyer in your area can review the factual circumstances of your accident and help you plan your personal injury case. Your lawyer can also get in touch with the responsible driver's insurance company and file a legal claim on your behalf. After submitting the necessary medical documentation and other potential evidence, your lawyer can then begin settlement discussions with the insurance company on your behalf.
Car Accident Injuries
Some car accident injuries are relatively minor, while others leave accident victims completely debilitated and in wheelchairs. In fact, some car crash victims who suffer permanent injuries may need to reside in an assisted living facility or nursing home and rely upon around-the-clock caregivers for the rest of their lives.
Since every motor vehicle crash is different, the nature and extent of an accident victim's injuries will depend upon the specific accident circumstances.
Factors that influence the types of injuries car crash victims can suffer include:
The speeds of the vehicles involved in the crash
The number of vehicles involved
The directions of the vehicles
The force of the collision
The number of collisions that occur
The way the accident victim's body moves in their car during the crash
Common injuries that car accident victims may suffer include:
Soft tissue damage, including whiplash injuries
Broken bones
Rib fractures
Internal organ damage
Internal bleeding
Concussions and other traumatic head injuries
Spinal cord injuries
Paralysis
Death
If you were recently involved in a car crash, you should seek out prompt medical treatment for your injuries. Even if you are unsure about the nature and extent of your injuries, you should still undergo immediate treatment at a hospital emergency room facility. The medical provider on duty can order imaging studies and diagnose your condition, helping to prevent any injuries from becoming worse.
While you focus your attention on attending medical appointments and getting the ongoing care you need, a car crash lawyer in your area can begin advocating for you and handling the legal aspects of your case. Specifically, your lawyer can start gathering the necessary documents and prepare to file a personal injury claim with the insurance company once you complete your medical treatment.
Why Initial (and Subsequent) Settlement Offers from Insurance Companies are Often Very Low?
Once the insurance company receives various documents, including copies of police reports, witness statements, injury photographs, medical treatment records, and other potential evidence, they may accept liability for the subject car accident. At that point, the parties may begin their settlement discussions.
In many situations, the initial offer an insurance company prepares is far below the actual value of a car accident case. Insurance companies have the incentive to try and resolve personal injury claims as quickly and cheaply as possible. This is because insurance companies are large businesses that only make money by collecting premiums from insured individuals and businesses.
However, they may lose money often significant amounts of money when they have to pay out a considerable car accident settlement, binding arbitration award, or jury verdict. Therefore, insurance companies have the incentive to limit their payouts to car accident victims, including those who suffer severe and debilitating injuries.
When an insurance company adjuster makes a low settlement offer in a car crash case, the accident victim's lawyer may counter with a revised demand amount. Settlement negotiations then go back and forth between the parties until the case either settles or the parties come to an impasse.
A knowledgeable car accident lawyer in your area can help you determine whether a particular insurance company offer is a good settlement offer, given the accident circumstances, your injuries, and other case-specific factors. If the insurance company refuses to increase its settlement offer to a reasonable amount despite several rounds of negotiations, your lawyer can file a lawsuit in the court system and handle every aspect of litigation on your behalf.
Litigating a Car Accident Case in the Court System
Sometimes, insurance companies and their adjusters are wholly unreasonable and may refuse to offer you the total monetary damages you deserve for your car-crash injuries. The adjuster may dispute fault for the accident, alleging that their insured driver did nothing wrong. At other times, the adjuster might argue medical causation in the case, alleging that your injuries are unrelated to your present accident or that they resulted from a prior accident or preexisting medical condition/illness.
In those circumstances, your car accident lawyer may need to file a lawsuit and litigate your case. During the litigation stage of your car accident claim, your lawyer may continue negotiating with the insurance company representative handling your case.
Your lawyer may also:
Assist you with answering written discovery questions, called interrogatories, from the at-fault party's lawyer.
Prepare you to testify at a discovery deposition.
Represent you at pretrial conferences, settlement conferences, or mediation sessions, and work to obtain favourable settlement compensation on your behalf.
Represent you at all in-court legal proceedings, including a civil jury trial, and introduce the appropriate evidence to prove each legal element of your claim.
Explore alternative dispute resolution options, like third-party mediation or binding arbitration proceedings, instead of taking your case to a civil jury trial.
Along the way, your lawyer will answer all of your legal questions and help you make both informed and intelligent decisions throughout your case.
Damages in Car Accident Cases
Victims of car crashes who can satisfy the legal elements of their case might recover various monetary damages. The types and amounts of these damages will depend upon the severity of their injuries, the extent of their pain and suffering, and the general circumstances surrounding their car accident. To help you maximize the monetary compensation you recover, you should have skilled legal representation at every stage of your case.
First, a car crash victim may recover their lost earnings from being unable to go to work after their accident. Many accident victims have to take days or weeks off work to attend medical appointments and achieve a full recovery from their injuries. As a result, they may experience significant income losses, causing household expenses to pile up quickly.
Your lawyer can help you recover essential documents from your employer to demonstrate the hours, dates, and times you missed from work. Your lawyer can then submit this documentation to the insurance company for review.
In addition, when accident victims suffer permanent injuries that cause them to switch jobs and take a pay cut, they may make a claim for loss of earning capacity.
Moreover, car crash victims can receive monetary damages to compensate them for their inconvenience, mental distress, emotional anguish, pain and suffering (both past and future), loss of life enjoyment, loss of spousal companionship, and loss of the ability to use a body part.
A skilled car crash lawyer in your area can help you maximize your damages, helping you become whole again after your accident.
Talk with a Car Accident Lawyer Near You Today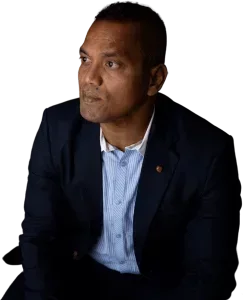 Insurance companies do not make matters easy for accident victims. Despite what many insurers advertise, they are not really interested in fairly or fully compensating car crash victims for the injuries they suffer. In fact, they will do everything possible to avoid making a significant monetary payout to an accident victim.
Therefore, you should have skilled legal counsel representing you during every stage of your legal proceedings. Your lawyer can handle your legal battles while you focus on the most important thing, recovering from your injuries.
Your lawyer can handle all settlement negotiations with the insurance company on your behalf and, if necessary, litigate your case to an efficient conclusion. Your lawyer can also help you make informed decisions throughout your case, including whether or not to accept a particular settlement offer or litigate your case in the court system.
Finally, if you decide to litigate your case, your personal injury attorney in Edmonton can file a timely lawsuit on your behalf, prepare and file the necessary pleadings, and help you decide between a jury trial or alternative dispute resolution proceeding (such as mediation or binding arbitration), given the facts and circumstances of your case.