An essential part of building a good personal injury case is determining fault. It can be challenging to know who is at fault for a car accident. Determining fault is a fact-based endeavor. You may be able to glean from the insurance company's investigation and the police report which driver is at fault. Better yet, your car accident lawyer will help you conduct your investigation to prove the facts you need to win your injury case. Check out the information below to understand what courts consider when determining who caused a car accident.
What Is an At-Fault Accident?
An at-fault car accident is an accident that happens due to a driver's negligence. One or more drivers can be negligent in an at-fault accident. Negligent drivers fail to drive reasonably. The percentage of negligence allocated to each driver determines how damages are collected.
Liability insurance covers the other driver's property damage and injuries to the extent of the policy limits. Your liability insurance does not cover you. In the case of an at-fault accident, your insurance premium may rise if they find you are the at-fault driver.
Liability extends to anyone who drives your car and is found at fault in an accident. You are responsible for an accident if someone borrows your car with your consent and is negligent and gets into an accident. Even if another driver is behind the wheel of your car and causes an accident, your insurance premiums may increase.
You Must Determine Fault for a Car Accident
It is crucial to know who is at fault for the car accident. Determining fault will place the financial responsibility squarely on the shoulders of the correct party. The responsible party must compensate the accident victim for damages and permanent injuries they suffered due to the accident. In an at-fault accident, there is always a responsible party.
Who Determines Which Driver Is At-Fault?
A few different entities review the facts of the accident and come to conclusions about liability. Typically, a police report, drivers' insurance companies, lawyers and the court will determine who is at fault for a car accident. Below are details on how these entities determine liability for a car accident.
When Is a Driver Negligent?
A driver is negligent when they act unreasonably and negligently. It is unreasonable to drive in an unsafe manner. Common examples of negligent driving include distracted driving and driving under the influence of alcohol or drugs. A car accident lawyer will help you identify the negligent driver and get you the compensation you deserve.
Distracted Driving
Anything that removes a driver's focus from the road falls under the umbrella of distracted driving. Distracted driving occurs when a driver performs another activity while operating a motor vehicle. Distractions while driving include texting, taking a phone call, talking to passengers, eating, grooming, and caring for children or pets.
Fatigued Driving
Fatigued driving is another form of distracted driving. Fatigued driving is unsafe. Inadequate sleep, spending many hours without sleep, changes in your mental or physical health, or not taking enough breaks can contribute to fatigued driving. Fatigue changes the way that the brain reacts. If we do not have enough sleep, our reaction times slow. Like the effects of alcohol on the brain, fatigue inhibits cognitive processes. When you get behind the wheel while fatigued and cause a motor vehicle accident, you are negligent.
To assign fault in a car accident when a driver is tired, you will have to prove that the person knew that they were acting unreasonably by getting behind the wheel without adequate sleep. It may be difficult on your own to prove that someone didn't have adequate rest. An accident lawyer will help you prove your case.
Accident lawyers have access to accident investigators, engineers,reconstructionists, and other professionals that can help prove that the at-fault driver was fatigued at the time of the accident. The accident injury lawyer can use questioning or discovery of the other driver to get information to establish fatigued driving. An accident lawyer's team can help prove facts to establish fault. Without the lawyer's resources, you may not get the compensation you deserve.
Driving Under the Influence
You cannot think clearly if you drink alcohol before driving. It doesn't matter how much alcohol you drink, as even a small amount of alcohol decreases brain function. Your inhibitions decrease, and you are more likely to make reckless decisions. The increase in irresponsible choices combined with the decline in the brain's functioning creates the perfect storm for serious car accidents.
Prescription medication can have the same effect as being under the influence of alcohol. There is a common question about whether prescription drugs can make you liable for a car accident. The answer depends on the facts.
Proving a driver was drunk at the time of an accident can contribute to finding a driver at fault. Most insurance companies will assign fault to a drunk driver. If a person is driving drunk, it is apparent that they were negligent. It is easy to assign fault if a person is driving under the influence of alcohol or drugs.
A Police Officer's Accident Report
At the accident scene, a police officer will make an initial report. A police officer will interview the drivers, passengers, and witnesses on the scene. The officer will look at the vehicles and record what damage they observe, along with the position of the cars. The officer will also note any environmental damage like tire marks on the grass, broken street signs, and damaged traffic lights.
After completing their investigation, the police officer will make their report. The officer will decide who they believe is at fault for the accident based on the facts collected in the report. However, a police officer's accident report will not be the final determination on liability. An accident report is just a record of the facts put together by a neutral party.
Insurance Company Investigation
No matter who is at fault for a car accident, you might have to file a claim with your insurance company. Both insurance companies will conduct an investigation. The insurance investigation will differ depending on the amount of damage and injuries. Suppose the accident did not involve injury and minimal property damage. In that case, the inquiry may be quick and resolved with a few phone conversations between the insurance company and your accident lawyer. If the accident is more severe, you may be looking at an extensive investigation.
A more extensive investigation from an insurance company may:
Review the police report. An officer who responded to the scene will decide which driver they think is at fault. Although the police officer's determination is not the final word, insurance companies will consider the officer's account of the facts, especially since they were present at the scene.
Review medical records regarding the severity of injuries
Talk to witnesses and passengers. The insurance company wants to get a good idea about what happened on the scene. Speaking to passengers and witnesses listed on the accident report can give the insurance company a picture of what happened and help them determine liability.
Review the social media of the other driver. The opposing party insurance company will look at your social media for evidence regarding the accident. They will scan your pages and posts to see if you have mentioned the accident or injuries in a post or posted videos or pictures of your injuries or vehicle. You should avoid social media after an accident. Everything you make available to the public can be used as evidence if the matter goes to trial.
Contact you and ask for a recorded statement. Never speak with the other driver's insurance company without your car accident lawyer present or with their blessing. Your lawyer has experience in these types of cases, so they can help you prepare for what questions you will face and how you should respond. Insurance companies may use your statements against you. Contact an accident injury lawyer before communicating with the other driver's insurance company.
Each insurance company uses all this information to help them determine liability. This information can help insurance companies glean what happened and who is at fault.
Facts that can help insurance companies determine fault include:
Injuries. Although not dispositive, if one person is injured and the other is unharmed, then it is likely that the uninjured person caused the harm. The type of injury may explain how the accident occurred.
Property damage. At the scene, police officers will survey the damage of each vehicle. An officer will note the area of impact. Suppose the cars are involved in a rear-end collision. Therefore, you can conclude that the rear-ended vehicle is not at fault. The fact that a person rear-ended another does not always mean that the driver is at fault, but the point of impact can indicate fault.
Statements made at the scene. It is essential not to admit guilt at the scene to the police officer, the other driver, passengers, or witnesses. Police reports are typically inadmissible in court, but the person you make the statement can testify about their knowledge.
How Does a Court Determine Fault for a Car Accident?
Sometimes, it can be difficult to come to a satisfactory settlement agreement with the insurance company, and you may have to file a lawsuit to recover your damages. If you file a case, a judge or jury will determine who is responsible for the car accident. The court will consider the evidence and the arguments presented by lawyers and decide who is at fault.
In multiple car crashes, two or more other drivers might be to blame. When this happens, the judge or the jury will allocate percentages of fault between the defendants. To decide how much each driver was at fault, the fact finder will use the same information that they heard to allocate fault. A court can order each driver to pay the plaintiff recovery based on the percentage of fault they assign. For example, one driver might have to pay 70 percent of your losses and the other might pay 30 percent.
How Much Insurance Do I Need?
Every vehicle across Canada must have a minimum amount of insurance. A driver's insurance policy must have a minimum of $200,000 in third-party liability coverage to be legally sufficient.
In addition to third-party liability insurance, you can choose to purchase collision and comprehensive insurance. Collision insurance protects the insured's property if the insured is in an accident that is the insured's fault. Comprehensive insurance coverage protects an insured against theft and vandalism.
Insurance protects you from compounded damage after an accident. Without insurance, you may face avoidable financial difficulties.
Contact a Car Accident Lawyer Today
An accident lawyer can help you through the process of negotiating with the insurance company. The at-fault driver's insurance company is not on your team, and that is why you need a team of your own. The insurance company will probably give you a lowball offer that will not cover your expenses. Having a lawyer on your side reduces the risk of being intimidated into accepting a low offer.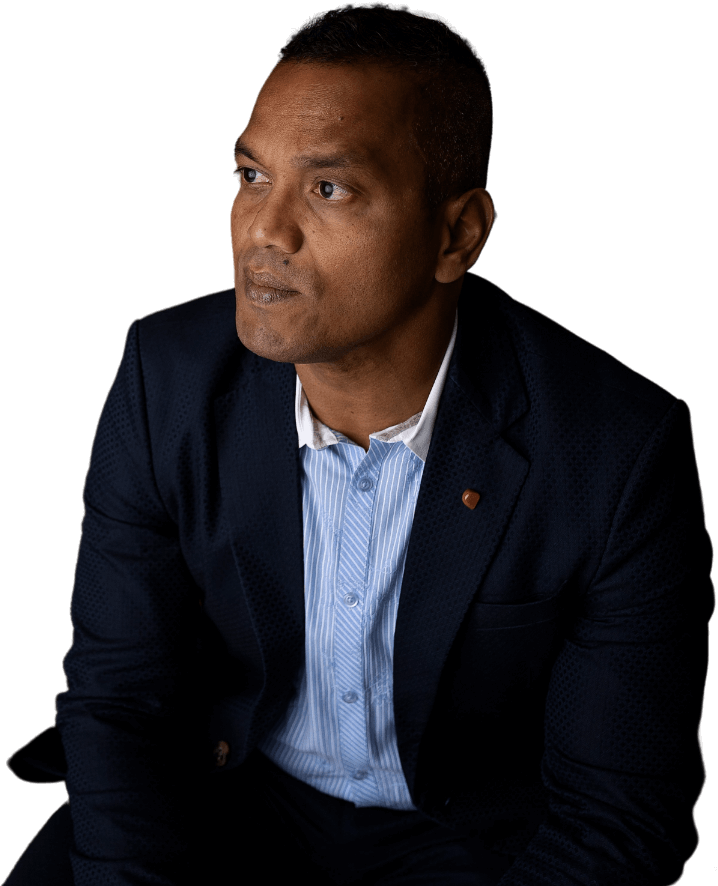 There is a chance that you may not reach a satisfactory settlement before litigation. In that case, it is beneficial to have counsel on your side. An accident lawyer will help you file a lawsuit. An accident lawyer will help you throughout the process of getting the defendant served with the complaint, filing any necessary motions, and pleading your case in front of a judge or a jury.
Determining who is at fault for a car accident can be difficult. An experienced accident injury lawyer can help you understand your rights if you have been hurt in an accident and can defend you if you are the responsible party. Car accidents are overwhelming, and seeking compensation on your own can be quite a difficult task. Contact a car accident lawyer to help you fight to recover fully.