How common is drug-impaired driving? In Alberta, the law considers a driver legally impaired when they operate their vehicle with any amount of drugs in their system. They may also suffer the adverse effects of impairment with a combination of drugs and alcohol.
A passenger vehicle driver is legally intoxicated if they have a blood alcohol concentration (BAC) of 0.08 percent or higher. Alberta imposes administrative penalties when the BAC is 0.05 percent and higher. However, when it comes to drugs such as cannabis (THC), a person may not have between 2 ng and five ng of THC per ml in their bloodstream. Having a minimum of 5 ng or more of THC per ml in their bloodstream is an even higher offence.
Drugs and alcohol significantly prevent a driver from operating their vehicle carefully and safely. These substances may cause a driver's vision to become blurry and prevent them from seeing other cars and pedestrians quickly enough. Moreover, drugs and alcohol may impair a driver's concentration and distract them from operating their vehicle. Finally, impaired drivers may experience delayed reaction time, preventing them from stopping their car until it's too late.
Impaired driving is, unfortunately, an all-too-common activity. In fact, it is one of the most prevalent causes of death throughout Canada. In one recent year, approximately 155 people died due to impaired driving. Moreover, around 540 people suffered injuries in impaired driving accidents. Therefore, drunk and drugged driving obviously continues to be a problem throughout the country.
Given the grave dangers of impaired driving, convicted offenders may face severe legal penalties and collateral consequences. A criminal conviction for DUI, or driving under the influence of alcohol, may lead to significant monetary fines, jail time, probation, and other penalties. Moreover, if a driver causes an accident that leads to someone else's injuries or death, the driver may have to pay civil damages to the accident victim—or to a deceased driver's estate, in the case of a wrongful death claim or lawsuit.
Fortunately, when an accident victim suffers injuries in a crash that a drugged or drunk driver caused, the at-fault driver's insurance policy will come into play. The accident victim may then be eligible to recover various damages for all of their accident-related injuries.
If you sustained injuries in a motor vehicle crash that an impaired driver caused, it is imperative that you take legal action right away—and that you retain a skilled car accident lawyer to represent you throughout your legal claim. Your lawyer can review the circumstances of your accident quickly and let you know whether you can pursue monetary damages for your injuries.
During the claims-filing and settlement negotiation processes, you should have a lawyer whom you trust advocating for you every step of the way. Your car accident lawyer can negotiate with insurance company settlement adjusters on your behalf and ensure that you pursue the favourable monetary damages you need based on your injuries and other accident-related losses.
Common Accidents That Impaired Drivers Cause
When drivers experience the adverse effects of alcohol and drug impairment, they often cannot focus their full attention on the road. As a result, they are far more likely to bring about severe accidents which leave others with debilitating injuries.
When impaired drivers are not observing the road, they might cause their vehicle to hit the back of a car in front of them. When rear-end crashes like this occur, accident victims' bodies often suffer severe damage. Drivers sometimes hit their heads on the steering wheel, sustaining a traumatic head injury or suffering a whiplash injury to their neck and back.
Impaired drivers also frequently exceed the speed limit, causing other types of crashes, including broadside collisions—or T-bone accidents. A broadside collision might cause the affected vehicle to spin around rapidly, and the occupants may sustain serious injuries, like broken bones and internal organ damage.
Likewise, an impaired driver who cannot see the road or observe the road may cause a sideswipe accident, where their vehicle hits the side of another car travelling in the same direction. Finally, a drug-or-alcohol-impaired driver may cause a head-on collision when they directly strike an oncoming vehicle in an opposing travel lane.
If you sustained injuries in any of these accidents that an impaired driver caused, you should talk with a car accident lawyer in your area right away about the potential legal options you may have. Your lawyer can help you decide on the best options for your case and help you execute them, thereby increasing your chances of recovering a favourable monetary award.
The MNH Injury Team Gets Results
We get you the results you need and provide legal advice through the whole court process. Don't be unprepared when you could have one of the best legal teams out there to assist you. Reach out to us today to get your consultation.
Injuries That Frequently Occur in Impaired Driving Accidents
Impaired driving accidents usually happen at high speeds, increasing the likelihood that drivers and passengers will sustain severe and sometimes deadly injuries.
Many factors will influence the severity of an accident victim's injuries, including the type of car crash that occurs, along with the accident victim's movements in the vehicle at the time of the crash. Since impaired drivers cause many different types of accidents, the injuries that one accident victim sustains may differ from those another accident victim suffers.
In addition to traumatic head and brain injuries and soft tissue injuries, some accident victims will suffer from:
Fractures and broken bones
Internal organ injuries
Bruises
Open lacerations
Death
If you are unsure about whether you sustained an injury in your impaired driving accident, it is best to follow up with an urgent care center or hospital emergency room on the same date as your accident. The medical provider on duty there can diagnose your condition and outline a treatment regimen for you.
If you lost a loved one in an impaired driving accident that someone else caused, you and your surviving family members can bring a wrongful death claim against the at-fault driver. Alternatively, you can open an estate on behalf of your deceased loved one, and the estate executor can file the claim. You may then be eligible to receive various wrongful death damages as part of a timely-filed claim or lawsuit.
A knowledgeable car accident lawyer can be by your side every step of the way, advocating for you and seeking the monetary damages you deserve.
Evidence to Use in Court in an Impaired Driving Accident Case
An injured accident victim or wrongful death claimant is responsible for proving every legal element of their impaired driving case. In a personal injury claim, the injured accident victim must demonstrate that the other driver was impaired—and that this impairment caused the subject accident.
To demonstrate drug or alcohol impairment, the accident victim can call the responding police officer to the witness stand at trial, authenticate the police report they prepared following the accident, testify about their observations, and authenticate the results of drug or alcohol tests which the officer administered to the at-fault driver after the accident.
The accident victim must also show that their accident specifically resulted from the other driver's impairment. Finally, the accident victim must demonstrate that they suffered at least one injury in their accident and that the accident was at least one cause of their claimed injury.
In addition to police testimony and reports, accident victims may need to introduce the testimony of a qualified medical provider to causally relate their injuries to the impaired driving accident. For example, a treating medical provider may be willing to take the witness stand and testify in court, to a reasonable degree of medical certainty, that the accident victim's claimed injury or injuries directly resulted from the subject crash.
A skilled car accident lawyer near you can assist with meeting your legal burden of proof and helping you maximize the monetary damages you recover in your case.
How Long do I Have to File a Lawsuit for Damages Following an Impaired Driving Accident?
When impaired driving accident victims sustain injuries, they must file their personal injury claim or lawsuit within a relatively short period of time. Specifically, in Alberta, accident victims only have a two-year window of time to file a lawsuit that seeks monetary redress that starts on the date of their accident. If they file their lawsuit even one day after the statute of limitations deadline runs out in their case, they will be unable to recover any monetary damages for their injuries.
Similarly, if you are filing a wrongful death claim on behalf of a deceased loved one, you only have two years from the date of their untimely death in which to file a lawsuit seeking wrongful death damages.
To ensure that the statute of limitations does not run in your personal injury or wrongful death case, you should retain a skilled lawyer to handle your legal matter as quickly as possible after the accident date. In addition to filing a timely lawsuit on your behalf, your lawyer can be beneficial during settlement negotiations and at every other stage of the litigation proceedings.
Collecting the Monetary Damages You Deserve for Your Injuries
Impaired driving accidents can leave drivers and their passengers severely injured and in need of ongoing medical care. The injuries that an accident victim suffers, along with the type of accident, the extent of their medical care, and their pain and suffering level, will dictate the types and amounts of monetary compensation they can recover in their car accident case.
First, when accident victims must miss time from work to seek medical treatment, they can bring a claim for lost wages. Additionally, if their injuries are so severe that they have to switch to a different line of work—and take a pay cut—they can bring a legal claim for a loss of earning capacity.
Victims of impaired driving accidents can also recover monetary compensation for their suffering, inconvenience, and pain, beginning from their accident date up until the present time. If they suffer a permanent injury, such as spinal cord damage or paralysis, they can make a claim for future pain and suffering. However, to make this claim, they must ordinarily have a qualified medical provider on board in their case who states that they suffered a permanent injury in their accident.
If an accident victim's quality of life declines significantly after their collision, they can bring a claim for loss of life enjoyment, seeking various monetary damages. Moreover, if they suffered a permanent injury that results in lifelong limitations, they can bring a claim for loss of the ability to use a specific body part, such as their arms, hands, legs, or feet. Finally, severely injured accident victims can bring a claim for loss of spousal companionship and consortium if their injuries limit their ability to be intimate with their spouse.
The car accident lawyer handling your case can aggressively negotiate with insurance company adjusters on your behalf in pursuit of one or more of these damage types. Your lawyer can help you maximize the compensation you receive by aggressively advocating for you during settlement negotiations—or at your civil jury trial or binding arbitration hearing.
Contact a Car Accident Lawyer Near You Today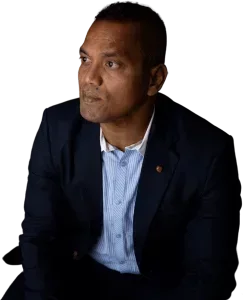 Filing a claim or lawsuit for damages after an impaired driving accident is usually an uphill battle. Insurance companies and their adjusters routinely make personal injury claims unnecessarily challenging for accident victims. These insurance companies—and the adjusters who work for them—are trying to save themselves as much money as possible. In fact, adjusters will often resort to various tactics to try and avoid paying out significant monetary compensation to injured accident victims. Some adjusters may even try and blame the injured accident victim.
When insurance companies and their adjusters are difficult, experienced car accident lawyers can help. A skilled lawyer on your case can assist you if the insurance company disputes liability or refuses to compensate you fairly for your injuries. Whether your case resolves through an out-of-court insurance settlement or litigation, you can be sure that your car accident lawyer will strongly advocate for you and aggressively fight for the compensation you deserve to recover.
Never wait to begin holding a drugged driver accountable for the harm they caused.