If you recently suffered injuries in an accident that was someone else's fault, you should have a knowledgeable personal injury lawyer in Alberta advocating for your legal interests. If you pursue a personal injury claim or lawsuit on your own, you can be sure that the insurance company handling your case will take advantage of you.
Insurance adjusters automatically assume that if an individual does not have legal representation, they do not have the necessary skills to negotiate a favorable settlement. Therefore, adjusters are more likely to make these accident victims lowball settlement offers and refuse to offer them additional settlement money. Moreover, adjusters assume that unrepresented accident victims lack the skills to successfully take their case to a civil jury trial.
A skilled personal injury lawyer in your area can handle settlement negotiations with insurance adjusters on your behalf. They can also represent you at a discovery deposition, binding arbitration hearing, mediation session, or civil jury trial, advocating for you every step of the way.
Your lawyer can ensure that you receive a settlement offer that fairly and fully compensates you for your injuries and other damages. If a favorable settlement offer is not forthcoming, your lawyer can resolve your case efficiently in the court system.
In a personal injury claim, time is of the essence since accident victims only have two years from their accident date to seek monetary damages for their injuries. Therefore, the sooner you involve a personal injury lawyer to represent you, the sooner that lawyer can file a lawsuit on your behalf and begin litigating your case for a prompt resolution.
How Do Personal Injury Claims Arise?
Personal injury claims and lawsuits arise when others commit negligent or wrongful acts. A person is negligent when they act unreasonably under the circumstances that exist at a particular time. For example, a negligent motor vehicle driver might exceed the speed limit, fail to yield the right-of-way to another driver at the appropriate time, or engage in aggressive and reckless driving maneuvers.
Similarly, property owners are often negligent when they do not reasonably maintain their premises. For example, they might fail to properly secure carpeting, fix staircase railings promptly, or clean up a spill on the floor. If the accident victim slips, falls and suffers an injury, the property owner or their insurance company can be liable for paying the accident victim monetary damages.
To demonstrate that you are entitled to recover monetary compensation in your personal injury case, you must show that the at-fault party violated a duty of care that they owed to you, that your accident occurred as a result, that you suffered at least one physical injury in the accident, and that the accident was a cause of your injury or injuries.
Some of the most common circumstances that may lead to a personal injury claim or lawsuit include:
Motorcycle accidents
Bicycle crashes
Pedestrian accidents
Slip and fall accidents that occur on someone else's premises
Premises incidents that arise from negligent security or lack of security on the premises
If you or someone you care about sustained injuries in any one of these accident scenarios that resulted from another person's negligence, your lawyer can help you file a claim or lawsuit and pursue the full monetary recovery that you deserve.
Common Injuries in an Accident
The potential injuries someone might suffer in an accident resulting from negligence are virtually limitless. The specific injuries that an accident victim sustains will depend on the type of accident and the amount of force involved.
Common injuries that an accident victim might sustain include:
Cuts and abrasions
Bruises
Soft tissue injuries
Internal organ damage
Bone fractures
Traumatic head and brain injuries
Spinal cord injuries
Road rash
Burn injuries
Seeking prompt medical treatment after an accident is one of the most critical steps that you can take. This step helps ensure that the insurance company will take your case and your injuries very seriously. Moreover, it helps ensure that your accident-related injuries do not worsen over time.
If you suffered injuries in a severe accident that was not your fault, a skilled personal injury lawyer can be an invaluable help. Your lawyer can start handling your claim or lawsuit while you focus on recovering fully from your injuries by obtaining additional medical treatment.
How to Prove Your Personal Injury Case
You must satisfy your legal burden to recover monetary damages in a personal injury case. Your lawyer can help you prove the necessary elements of your claim by retaining the required experts.
First, some insurance companies will dispute fault or liability in an accident. For example, in a car accident scenario, the insurance company may allege that someone other than their insured caused the car accident or that the accident victim contributed to the crash. In those situations, a personal injury lawyer can retain an accident reconstructionist who can visit the accident scene, review eyewitness statements and police reports, and reach their own conclusion about how the crash likely happened.
If your personal injury case goes to a jury trial, the accident reconstructionist can testify on the witness stand and submit a report for the jury to review when deliberating.
Insurance companies sometimes also dispute that an accident victim sustained a severe or permanent injury in their accident. For example, the adjuster may contend that the accident victim suffered from a pre-existing medical condition or a pre-existing injury, which is causing their symptoms. Moreover, the adjuster might allege that the accident victim's symptoms are the result of a subsequent accident or injury.
In those instances, your lawyer can retain a treating medical doctor or another medical expert who can testify in your case. The doctor can create a report which states that your injury or injuries directly resulted from the subject accident. They may also conclude that one or more of your injuries are permanent—or that they are likely to cause severe symptoms for the rest of your life.
At a civil jury trial, your lawyer can call the expert medical provider to the witness stand to testify in support of your case. Your lawyer can also move to admit pertinent medical treatment records into evidence in support of your permanency, pain, and suffering claim.
Negotiating a Fair Settlement Offer in Your Case
In addition to helping you prove the legal elements of your personal injury case, your lawyer can assist you during ongoing settlement negotiations with the insurance company. Once an insurance company adjuster receives your medical records, lost earnings statements, police report, and other pertinent documents, they will have to decide whether to accept fault for the accident. If they do accept liability in the case, they can begin the settlement negotiation process with your lawyer.
If the adjuster makes an opening settlement offer, you can be sure that it will likely be far less than the actual value of your case. In almost all circumstances, the insurance company will have more money at its disposal. However, they do not want to make their top offer immediately because they are hoping that you will accept far less than the fair value of your claim.
Your lawyer can engage the settlement adjuster in several rounds of negotiations until the adjuster either makes a favorable offer or the parties reach a roadblock. If the adjuster refuses to offer significant additional compensation, your lawyer can draft a lawsuit and threaten the insurance company with litigation. If push comes to shove, your lawyer can then file that lawsuit in the court system and begin litigating your case to a conclusion.
Throughout the settlement and litigation processes, your lawyer can help you make informed decisions about your case. First, your lawyer can help you decide whether you should accept a particular settlement offer from the insurance adjuster, given your injuries, as well as the facts and circumstances of your case. Moreover, your lawyer can help you decide whether you should litigate your case and take it to a jury trial or binding arbitration hearing.
Potential Monetary Damages You Can Recover in Your Personal Injury Case
One of the essential concerns for accident victims is recovering monetary damages for their injuries and other accident-related consequences. First, some accident victims cannot return to work for some time after their accident. They may need to take time off to attend medical visits and physical therapy appointments, or their pain and symptoms might simply prevent them from performing their work duties. These complications are widespread when accident victims work in the building or construction industries, where they must lift heavy objects every day.
In those instances, the accident victim can pursue a claim for lost earnings. To support this claim, the accident victim will need to furnish documentation from their employer which shows the number of days or hours they missed from work, along with the total amount of compensation they lost.
In cases where an accident victim's injuries prevent them from working in any capacity or where the accident victim has to switch to light-duty work and take a pay cut, they may be eligible to bring a claim for loss of earning capacity.
Next, accident victims can pursue monetary damages for all of their inconvenience, pain and suffering, emotional anguish, and mental distress. They can also seek economic recovery for their decreased quality of life, as well as for their inability to use a body part due to accident-related injuries.
Accident victims may also be eligible to receive monetary damages for permanent disfigurement or disability if they suffered a permanent injury in their accident. Finally, if their injuries prevent spousal intimacy, they can bring a claim for loss of spousal companionship and consortium.
When you retain an experienced personal injury lawyer to advocate on your behalf, you can rest assured that they will do everything they can to maximize your monetary recovery. While not all accident victims are eligible to receive every type of available financial damage, your lawyer will be sure to highlight your case's strengths while downplaying any weaknesses.
Statute of Limitations Considerations for Personal Injury Cases
Accident victims who suffer personal injuries have a minimal window of time to seek monetary damages. The statute of limitations in a personal injury claim begins to run on the accident date and expires precisely two years later.
If the accident victim has not filed a lawsuit seeking monetary damages within that time period, they will not be eligible to recover any compensation for their injuries going forward. In fact, if they try to file a lawsuit after the statutory deadline expires, the court will prevent their case from proceeding in the court system.
A skilled personal injury lawyer in your area will file your lawsuit in the court system well within the applicable two-year statute of limitations deadline.
Call a Personal Injury Lawyer to Represent You Right Away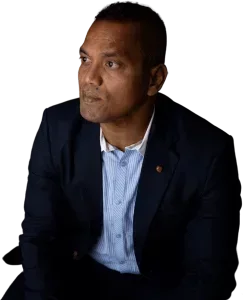 Most personal injury lawyers operate on a contingency fee basis. Therefore, you will not have to pay your lawyer a fee unless and until they recover monetary compensation on your behalf. Given the many ways a knowledgeable personal injury lawyer in Edmonton can help throughout your claim or lawsuit, you should retain them as soon as possible after your accident.
You can bet that insurance companies are going to have experienced legal teams and lawyers representing them. You should have the same if you want to recover favorable monetary damages for your injuries. Most people with experience with personal injury claims know that accident victims who have representation from an experienced lawyer receive more compensation than those that do not.
A lawyer can promptly begin an investigation into your accident and explore your legal options for moving forward. They can then help you achieve a fair case result through settlement or litigation and work to maximize your recoverable monetary damages. You do not have unnecessary concerns or stress knowing the right law firm will handle every step of your case.