Why You Need a Personal Injury Lawyer
If you suffered injuries in an accident that someone else caused, you should first seek prompt medical treatment at a local hospital, emergency room, or urgent care facility. Next, you should call a personal injury lawyer to represent you in your case.
Having experienced legal representation is vital when it comes to maximizing your recoverable damages. If you do not have a lawyer representing you, the insurance company will assume you lack the skills to negotiate a settlement or litigate your case in court. Consequently, they will not offer you the total value for your claim.
When you retain a knowledgeable personal injury lawyer to represent you, the lawyer becomes an essential part of your claim. First, your lawyer can investigate the circumstances of your accident and determine your claim-filing eligibility.
If you are eligible to pursue monetary compensation, your lawyer can file the claim on your behalf and negotiate it with the insurance company. If the insurance company refuses to offer you the compensation you deserve, they can file a lawsuit in court for you.
Finally, your lawyer can litigate your case to a conclusion and, if necessary, take it to a jury trial or binding arbitration hearing. In short, your lawyer will do everything possible to help you recover the monetary compensation you deserve for your accident-related injuries.
The Basis for a Personal Injury Claim
Personal injury claims stem from the concept of negligence. An individual or entity is negligent when they act unreasonably under the circumstances in existence at a given time. They might refrain from doing something that a hypothetical reasonable person would do under the same circumstances. Alternatively, they may do something that a reasonable person would not have done.
In a car accident claim, a driver is negligent when they violate driving laws, engage in risky driving maneuvers, ignore the road, and operate their vehicles while intoxicated by alcohol or drugs.
In addition to proving that another individual's negligence caused an accident, the accident victim must demonstrate that they suffered an injury and that their injury directly resulted from the subject accident.
In addition to car and truck accidents, personal injury claims often arise from negligence that occurs in the following circumstances:
Pedestrian accidents
Motorcycle accidents
Bicycle accidents
Medical negligence or malpractice
Workplace accidents
Defective products that malfunction
You have legal rights if you suffered injuries in one of these accidents that resulted from another person's negligence or recklessness. A knowledgeable personal injury lawyer can help you prove the legal elements of your claim so you can recover monetary compensation for your injuries.
Types of Injuries that Accident Victims Suffer
Victims of accidents that result from negligence can suffer many injuries that require medical treatment and physical therapy and which result in missed work time. An accident victim's injuries typically depend upon the accident and the amount of force involved. Common accident-related injuries include traumatic head injuries, soft tissue contusions, broken bones, internal organ damage, spinal cord injuries, paralysis, abrasions, and bruises.
When accident victims suffer one or more of these injuries, they should seek prompt medical treatment as soon as possible preferably on the same date as their accident. When accident victims do not treat promptly for their injuries, they are taking a considerable risk. First, many injury symptoms do not manifest until days or weeks after the occurrence. Such is the case with soft tissue injuries and traumatic head injuries, including concussions.
Moreover, when an insurance company discovers that the accident victim delayed medical treatment, they will likely undervalue the personal injury claim. In those instances, the insurance adjuster will probably assume that the accident victim's injuries were not all that serious or that the accident victim did not make their medical treatment a top priority. In either instance, delaying medical treatment and skipping medical appointments can hurt your personal injury case. Treating early and continuously often increases your chances of recovering fair monetary compensation that truly compensates you for your injuries.
How a Lawyer Can Help with Your Personal Injury Case
A personal injury lawyer can help if you suffered a debilitating injury in your accident.
Your lawyer can:
Investigate the circumstances and, if necessary, retain an expert to help you prove the various legal elements of your claim.
File a claim with the insurance company and begin settlement negotiations for you. If the insurance company does not offer you the compensation you deserve, your lawyer can litigate your case to a conclusion by filing a timely lawsuit in court.
Represent you at all legal proceedings and aggressively fight for your right to monetary recovery.
The MNH Injury Team Gets Results
We get you the results you need and provide legal advice through the whole court process. Don't be unprepared when you could have one of the best legal teams out there to assist you. Reach out to us today to get your consultation.
Investigating Your Accident Circumstances
In many instances, you need a lawyer to prove how an accident occurred and who caused it. For example, it is sometimes unclear which driver caused the initial impact in a multi-vehicle crash.
When liability is questionable, a personal injury lawyer can be beneficial. First, your lawyer can retain an expert, such as an accident reconstructionist or product defect expert, who can review the investigation reports, eyewitness statements, and other documents, and piece together how the accident likely happened. If the case proceeds to a jury trial, the expert can testify on the witness stand to support your version of events.
In addition to liability experts, medical experts are often necessary for personal injury claims. To recover compensation in a personal injury claim, the accident victim needs to demonstrate that they suffered at least one injury and that their injury resulted from the accident.
A lawyer usually calls upon a medical provider to make that causal connection at trial. Specifically, the expert must state in writing, and to a reasonable degree of medical certainty, that the accident victim suffered an injury and that the accident caused it.
If the accident victim alleges that they suffered a permanent injury in their accident, the medical expert will also need to prove permanency. A permanent injury is unlikely to improve over time and will typically cause the accident victim to experience pain and other symptoms for the remainder of their life.
A skilled personal injury lawyer can help you evaluate your claim and retain the necessary experts to prove the legal elements in your claim or lawsuit.
Filing a Claim With the Insurance Company and Negotiating Settlement Offers
In addition to retaining experts and investigating the circumstances of your accident, an experienced personal injury lawyer can help you file a claim with the insurance company. In most instances, your lawyer will deal with the at-fault party's insurer. In car accident cases where the at-fault driver did not have insurance or where they lacked sufficient insurance, your lawyer can turn to your own insurance company and pursue an uninsured or underinsured motorist claim.
The first step in any personal injury claim is to submit a settlement demand package, which includes a demand letter. The demand package includes essential documents, such as police reports, eyewitness statements, lost wage documents, medical reports, photographs of injuries, and photographs of property damage. The demand letter makes a monetary demand for settlement compensation within the limits of the applicable insurance policy.
Your lawyer will send this demand package to the insurance company adjuster handling your claim. The adjuster will review the documents, decide on liability, and inform your attorney. If the insurance company accepts fault for the accident, your lawyer can begin settlement negotiations with the adjuster.
You should know, however, that most insurance company offers do not favor accident victims at least initially. Insurance companies are big businesses and will try to save as much money as possible. Therefore, your lawyer must negotiate with the insurance company adjuster, typically multiple times, before the adjuster will make a reasonable offer to settle your claim. If the parties still cannot resolve the case through settlement, your lawyer can file a personal injury lawsuit in court for you.
Even after filing suit in your case, your lawyer may continue their negotiations with the adjuster, and the parties can still resolve the case via settlement. However, you are the one who makes the final decision about whether or not to accept a pending settlement offer.
Your lawyer can help you decide whether a particular offer is favorable under the circumstances and whether you should accept it. If you choose not to accept the offer, your lawyer can assist you throughout every stage of litigation including representing you at all court proceedings.
Litigating Your Case in the Court System
Litigation begins when your lawyer files a personal injury lawsuit in court. The parties will then typically engage in discovery. During this stage of litigation, the parties will exchange documents, answer written questions about the case called interrogatories and take one another's discovery depositions.
Your lawyer can prepare you for the deposition and assist you with answering the interrogatories. The purpose of discovery is to put the parties in a better position to settle. The parties may retain a mediator to help facilitate settlement discussions in the case, or they may need to attend a settlement conference with the court.
If the case still does not resolve, the parties can take the case to a jury trial, where a jury decides all of the disputed issues, including the issue of damages.
Alternatively, the parties might choose to engage an arbitrator to resolve their case. At a binding arbitration hearing, the parties present evidence, and the arbitrator decides the sum of damages to award the accident victim plaintiff. However, those damages must fall within specific parameters that the parties and their lawyers arrange beforehand.
Pursuing Damages You Deserve
Victims of accidents caused by negligence can recover various damages. However, the specific types and amounts of damages that one personal injury plaintiff recovers may be different from those another plaintiff recovers. Recoverable damages depend upon several factors, including the type of accident, the force of the impact, and the extent of the accident victim's injuries and medical treatment.
First, if the accent victim has to miss time from their job, they can pursue their lost wages. To recover these damages, the accident victim will need to present evidence of the specific days they missed and the amount they made per day or week. This information should be available from the accident victim's employer. If the accident victim has to switch to a lower-paying job, they might file a claim for loss of earning capacity.
In addition, accident victims can recover compensation for the humiliation, mental anguish, emotional distress, pain, suffering, and inconvenience they endured because of their accident. They can also pursue compensation for losing the ability to use a body part, such as if they suffered a paralytic injury or some other permanent impairment. They can also recover damages for loss of life enjoyment and loss of spousal companionship or consortium.
Your lawyer can help you recover the damages you deserve in your personal injury case via a settlement or lawsuit.
Call an Experienced Personal Injury Lawyer Today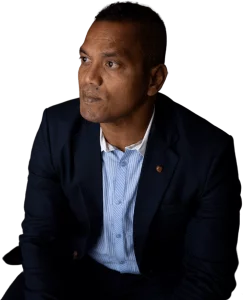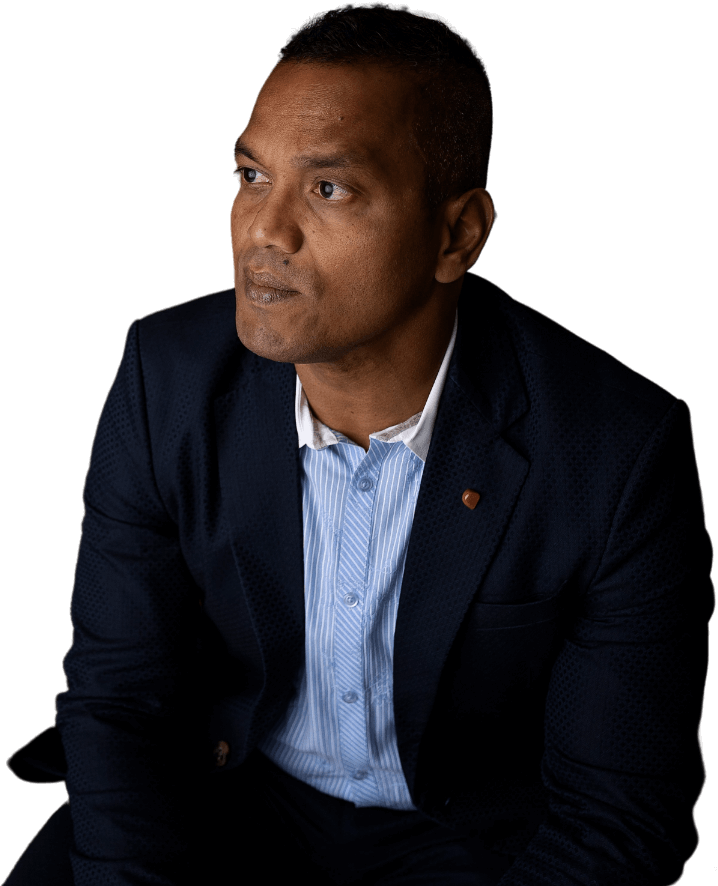 Retaining a knowledgeable personal injury lawyer to represent you in your case is one of the most important steps you can take throughout the entire process.
If you suffered an injury, think about your recovery.
Your lawyer will accompany you every step of the way and can help you make the tough decisions about settlement and litigation.
Finally, your lawyer will advocate for you if your case goes to a jury trial or binding arbitration hearing.