Since every motorcycle accident claim or lawsuit is different, there is no such thing as an average payout in a motorcycle accident case. Instead, the specific monetary damages that accident victims recover are highly case-specific and depend on the injuries a cyclist suffers in their accident and other accident-related factors.
A settlement payout, jury verdict, or binding arbitration award in a motorcycle accident case can range anywhere from nothing to millions of dollars.
One of the most important steps to maximizing your monetary recovery in a motorcycle accident case is to retain skilled legal counsel to represent you as early as possible.
After your lawyer reviews the police report and investigates your accident circumstances, they can file a claim with the at-fault party's insurance company for you.
Your lawyer can then help you secure favourable settlement compensation for your injuries. If the insurance company does not settle your case favourably, your lawyer can file a lawsuit in the court system on your behalf and, if necessary, represent you during your binding arbitration hearing or civil jury trial.
Consulting a motorcycle accident lawyer is the best way to get an idea of your potential payout.
Factors That Affect a Motorcycle Accident Settlement, Jury Verdict, or Binding Arbitration Award
The settlement or litigation compensation that a motorcycle accident victim receives in their case will depend upon various factors.
Common factors that influence the amount of settlement compensation following a motorcycle crash include:
The specific venue where the motorcycle accident claim or lawsuit is pending
The specific circumstances leading up to the crash
The injuries that the motorcycle accident victim suffers and whether or not those injuries are permanent
The extent of an accident victim's pain, suffering, and inconvenience
Whether the accident victim has to miss time from work due to their motorcycle accident injuries
The specific insurance company with whom you are dealing
The specific settlement adjuster who is handling your claim on behalf of the insurance company
The amount of documentary and medical evidence you have in support of your claim
Your credibility and believability on the witness stand during a courtroom proceeding.
Whether your case proceeds to a civil jury trial (where a jury determines the types and amounts of monetary damages you recover) or a binding arbitration hearing (where a neutral arbitrator decides the issue of economic damages in your case)
An experienced motorcycle accident lawyer can take the legal actions necessary to maximize your overall monetary compensation. During settlement negotiations with insurance company adjusters, your lawyer will be your best advocate and highlight all the strengths of your claim while downplaying any weaknesses.
If your case must go to a civil jury trial or binding arbitration hearing, your lawyer can introduce evidence on your behalf, helping you obtain the best possible result in your case.
Injuries in Motorcycle Crashes
One crucial factor that affects the monetary payout in a motorcycle accident case is the nature, extent, size, and scope of a motorcyclist's injuries. Motorcycle accidents often lead to debilitating injuries that may affect cyclists for the rest of their lives.
One reason why motorcycles are so dangerous is that cyclists have very little protection surrounding them if they become involved in a severe accident. Unlike the occupants of cars and trucks, motorcycle riders do not have an outer layer of protection or barrier between themselves and the road. Consequently, if another vehicle strikes their motorcycle with significant force, they are likely to fall to the ground and suffer debilitating injuries.
One way motorcyclists may soften the blow of an accident is by wearing a helmet and other protective gear. However, a motorcycle helmet might crack in a forceful enough crash, causing the rider to sustain a concussion, coma, or other serious head injuries. Helmets cannot protect from head trauma 100 percent of the time.
In addition to traumatic head and brain injuries, some of the most common injuries that motorcycle crash victims suffer include:
Soft tissue contusions
Rib fractures
Road rash injuries
Spinal cord injuries
Full or partial paralysis injuries
Internal bleeding
Internal organ damage
Shoulder injuries
Death
After a motorcycle crash, you should take an ambulance or have someone drive you to a local hospital emergency facility as quickly as possible. While there, a medical doctor can diagnose you, order X-rays and other imaging studies, and refer you to other medical providers for ongoing treatment.
During this time, you need to remain focused on a skilled motorcycle accident lawyer in your area who can begin gathering essential documents and other potential evidence to use in your personal injury claim or lawsuit.
How Motorcycle Crashes Frequently Happen?
Although there are some exceptions, motorcycle accidents typically occur when drivers commit negligent acts while behind the wheel of a car or truck. At other times, motorcycle accidents may result from roadway defects, including deep cracks or potholes.
Driver negligence can take many forms, but it usually occurs when a driver operates their vehicle carelessly or willfully violates one or more traffic laws.
Common traffic law violations that lead to motorcycle crashes include:
Failing to use rearview and side view mirrors while switching lanes.
Failing to use turn signals.
Tailgating motorcyclists.
Failing to yield the right-of-way to cyclists at the appropriate times.
Driving too fast for the current roadway or weather conditions.
In addition to violating traffic laws, some drivers cause motorcycle accidents when they are fatigued. For example, a fatigued commercial truck driver may experience limited concentration and delayed reflexes, preventing them from stopping in time to avoid hitting a motorcyclist. Alternatively, a truck driver might fail to use their mirrors and cut a cyclist off in traffic, bringing about serious injuries.
At other times, motorcycle crashes result from DUI or drunk driving. Drivers have a duty to drive safely at all times, and this duty of care includes refraining from drinking and driving. While passenger vehicle operators are legally intoxicated if their blood alcohol concentration (BAC) level reaches 0.08 percent or higher, drivers under 21 years old and commercial vehicle drivers must not have any alcohol in their system while behind the wheel of their vehicle.
Impaired driving has numerous negative consequences, including altered vision and depth perception, delayed reaction time, and faulty reflexes, all of which may lead to a motorcycle accident.
In addition, some motorcycle crashes result from distracted or inattentive driving. Numerous electronic devices in today's vehicles, including stereo systems, cellular phones, tablets, and GPS navigation devices, may all present hazards to drivers and vie for their attention while on the road. When a driver turns their head to look at an electronic device, they quickly lose sight of the road and may not see an approaching motorcyclist.
Finally, some motorcycle crashes do not result from driver negligence but instead happen because of severe roadway defects. Common roadway defects that lead to motorcycle crashes include grooved pavement, cracks, and potholes in the roadway. All of these defects may dislodge a cyclist from their bike, causing them to hit the ground hard and suffer debilitating injuries.
When a roadway defect causes a motorcycle crash, the injured cyclist may have a valid cause of action against the construction company or municipality responsible for maintaining the roadway. However, strict pre-suit notice provisions often apply if you are bringing a claim or filing a lawsuit against a municipality. A skilled lawyer can help you comply with any applicable notice provision, ensuring you retain your right to seek monetary damages for your injuries.
If you or a person you care about sustained injuries in a negligence-related motorcycle crash, you are not alone. In fact, you may have several legal options to consider. A knowledgeable motorcycle accident lawyer in your area can explain those potential options to you clearly and help you assert a personal injury claim or lawsuit for monetary compensation.
Legal Elements of a Motorcycle Accident Claim
The accident victim must satisfy their legal burden to recover a financial settlement or favourable jury verdict in a motorcycle accident case. This means that they must prove various legal elements in their case. Evidence that accident victims can introduce includes favourable documentary evidence, live witness testimony in court, and testimony from experts, including accident reconstructionists and medical experts, in support of their claim.
First, to recover monetary damages in a personal injury claim or lawsuit, the accident victim must establish that another party violated their legal duty of care. For example, another driver may have violated one or more road rules, such as by failing to use their mirrors, speeding, or drinking and driving. Alternatively, a municipality might have failed to warn about or correct a known roadway defect, such as a deep pothole or crack, within a reasonable amount of time.
Next, the motorcycle crash victim must show that as a direct and foreseeable result of the other party's negligent actions or inactions, the motorcycle accident happened. An accident victim can point to a favourable report from an accident reconstructionist or look to various documentary evidence including police reports and witness statements to satisfy this legal element.
Finally, a motorcycle accident victim must demonstrate that as a direct result of their crash, they suffered at least one physical injury. The accident victim can turn to medical evidence, such as from a treating healthcare provider, to establish that one or more of the cyclist's injuries are permanent. Unlike minor injuries, a permanent injury is unlikely to heal completely, even after significant time passes and the accident victim undergoes continuous medical treatment or rehabilitation.
A skilled motorcycle accident lawyer in your area can help you satisfy all of these legal elements, safeguarding your right to recover the full and fair monetary damages you deserve for your accident-related losses.
Potential Monetary Damages Following a Motorcycle Accident
Motorcycle accident victims often cannot work due to the severe nature of their injuries. Alternatively, they might have to switch jobs or occupations because their injuries prevent them from working in their current position. Fortunately, motorcycle crash victims may be eligible to recover various types and amounts of monetary damages.
Common damages that a motorcycle accident victim may receive include compensation for:
Related mental distress, such as from post-traumatic stress disorder (PTSD), where the accident victim suffers ongoing panic attacks or significant stress when operating a motorcycle or other vehicle especially near the accident scene
Permanent disfigurement, if the accident victim suffers visible scarring from their injuries
Embarrassment or humiliation from visible scars
Past and future pain and suffering, and inconvenience
Loss of the ability to use a body part
Loss of life enjoyment
Loss of income
Loss of earning capacity
Loss of spousal companionship and consortium
A knowledgeable motorcycle crash lawyer in your area can assist with proving the legal elements of your claim or lawsuit and maximizing your total damage award.
Call an Experienced Motorcycle Crash Lawyer Near You Today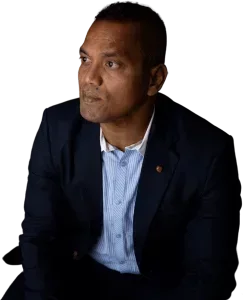 Victims of motorcycle accidents are often unsure of how to go about recovering monetary compensation for their injuries and other losses. Fortunately, a skilled motorcycle crash lawyer in your area can assist you with every aspect of your claim or lawsuit.
While you focus on fully recovering from your injuries, your lawyer can begin filing a legal claim on your behalf and negotiating with settlement adjusters. The last thing you want to do while working on rehabilitation is to worry about negotiating with an insurance adjuster or lawyer.
If you must file a lawsuit and litigate your case in the court system, your personal injury attorney in Edmonton can handle all legal proceedings on your behalf and pursue the maximum monetary award available in your case.
Following a motorcycle accident, accident victims only have two years to file a lawsuit seeking monetary compensation. Therefore, you should take legal action as swiftly as possible and retain skilled legal counsel to represent you. Once a lawyer enters an appearance in your case, they may begin advocating for you and pursuing the total monetary damages you deserve to recover.