Road Rash
Road rash is a severe skin injury that often happens when a motorcyclist's body brushes against a road surface—usually at a high rate of speed. Road rash is especially common following motorcycle and bicycle accidents and typically causes heavy bleeding and severe pain. An accident victim may need to receive stitches or undergo surgeries to correct the condition and disfigurement.
Although wearing protective motorcycle equipment, such as gloves, heavy clothing, Proper footwear, and a full-face helmet, can help, road rash injuries still happen in serious motorcycle crashes. You can file a legal claim against the responsible driver or another party when they do.
After your motorcycle accident, you should speak with a knowledgeable motorcycle accident lawyer. Your lawyer can investigate the cause of your motorcycle crash and determine if you're eligible to file a claim or lawsuit for damages. If you are, your lawyer can begin the claims-filing process once you complete your medical treatment. The purpose of a claim or lawsuit is to pursue monetary compensation for your injuries and other damages, including road rash injuries.
How Do You Treat a Road Rash Injury?
If you suffer a road rash injury in a motorcycle crash, you should immediately seek treatment at a local urgent care center or hospital emergency room. Road rash injuries typically involve significant bleeding. Therefore, the attending physician can provide you with the emergency care you need, including stitches or bandaging. If you need to undergo a surgical procedure for your road rash injury, the provider can also administer that treatment to you at the hospital.
Failing to get treatment for your road rash injury on the same date as your accident can be extremely problematic. When these injuries go untreated, they usually become far more serious as time progresses. In addition, you might need to undergo future medical procedures for your road rash injury.
Treatment can be painful and time-consuming, but you should always follow through with all recommended medical treatments and avoid missed appointments or other gaps in treatment. Otherwise, the insurance company will assume that your injuries were not serious or you did not take your treatment seriously. You can seek compensation for the pain and inconvenience of your treatment as part of your claim.
While you keep your attention on obtaining the treatment you need for your motorcycle crash injuries, your lawyer can begin handling your legal claim. First, your lawyer can start gathering up your medical treatment records, police reports, eyewitness statements, and photographs of your injuries.
After you complete your medical treatment, your lawyer can assemble all of these documents into a settlement demand package—and then send this package to the insurance company for the adjuster's review. If the insurance company accepts liability for your motorcycle accident, your lawyer can negotiate a settlement for the compensation you deserve for your road rash and other injuries.
How Do Motorcycle Crashes Happen?
Unfortunately, motorcycle crashes that lead to road rash are all too common in the Alberta region. While motorcycle accidents usually happen because drivers are careless, there are other potential causes besides driver negligence. Negligent driving can take several forms, including intoxicated vehicle operation, distracted driving, and road rule violations.
Intoxicated vehicle operation means driving a car or truck while under the influence of drugs or alcohol. Drivers with a blood alcohol concentration (BAC) over the legal limit are criminally intoxicated. If they receive a conviction for DUI or some related drunk driving offense, they can face criminal penalties, including monetary fines and jail time. Moreover, if a drunk driver causes a motorcycle accident that leads to injuries, including road rash, the at-fault driver's insurance company can be civilly liable for damages.
Distracted driving occurs when a motor vehicle operator fails to watch the road. A distracted driver might be playing with their smartphone or programming a GPS device instead of focusing on the road. Distracted drivers also sometimes listen to loud music in the car, or young drivers might roughhouse with others in their vehicles.
When a driver diverts their attention from the road, they are not driving carefully. Consequently, they might miss seeing a motorcyclist near them, causing a serious accident that leads to road rash and other injuries.
Legal violations, including aggressive driving maneuvers like road rage, failing to yield the right-of-way, and speeding, can lead to a motorcycle crash. For example, an aggressive driver might cut off a cyclist in traffic—or while merging onto a highway—leading to a serious crash. A negligent driver might also fail to yield the right-of-way at a traffic intersection, striking a cyclist head-on or broadside and dislodging them from their bike, leading to a road rash injury.
However, negligent driving is not the only potential cause of a motorcycle crash.
Motorcycle crashes can also occur because of roadway defects.
Municipalities must ensure that their roadways are free of serious hazards, including deep potholes and cracks. When they become aware that such a defect exists, they must warn drivers and cyclists about the hazard—or repair the defect within a reasonable period. When cyclists hit a deep roadway crack or pothole at a high rate of speed, they can fall off their bike, causing road rash and other serious injuries.
If you or someone you care about suffered injuries in a motorcycle crash due to someone else's negligence, your lawyer can explain your legal options. If you are eligible to file a claim for your road rash injury, your lawyer can assist you throughout the claims-filing process and during litigation if that becomes necessary.
The MNH Injury Team Gets Results
We get you the results you need and provide legal advice through the whole court process. Don't be unprepared when you could have one of the best legal teams out there to assist you. Reach out to us today to get your consultation.
Filing a Motorcycle Accident Claim for Road Rash (and Other Injuries)
If you suffered road rash or some other injury in your motorcycle crash, a knowledgeable lawyer can file your claim. When it comes to recovering monetary compensation in your case, always have a knowledgeable lawyer advocating for you every step of the way. The insurance company is never on your side, and adjusters will do everything they possibly can to downplay your injuries and limit your settlement payout.
However, once your lawyer submits the settlement demand package to the insurance company, they can begin negotiating a favourable settlement for you. Often, it will take several negotiations before the insurance company adjuster increases an offer meaningfully. If the insurance company does not offer enough compensation for your injuries, your lawyer can prepare a lawsuit and file it in the court system on your behalf.
Even after filing suit, your lawyer can continue settlement negotiations with the insurance company adjuster to get you full compensation for your road rash and other serious accident-related injuries. Many cases settle during litigation before the case makes it to trial. Just because your lawyer files a motorcycle accident lawsuit does not mean you will be in court before a jury.
Filing a Motorcycle Accident Lawsuit
When your lawyer files a personal injury lawsuit arising from your recent motorcycle accident, the court will become involved in your case.
Specifically:
The court will enter a scheduling order establishing deadlines for various case-related milestones, including a discovery completion deadline, settlement conference, and sometimes a jury trial.
The at-fault person, through their lawyer, will file a formal written Answer to the Complaint and send the accident victim's lawyer written questions, called interrogatories.
The parties will engage in written discovery, when they will provide requested information to the opposing lawyer about the accident, the injuries the accident victim suffered, the medical treatment they underwent, and the overall impact that the accident had on their daily life until the present.
The defense lawyer will take the accident victim's oral deposition to learn more about their version of the case and what they are alleging about their road rash and other injuries.
The parties will continue their settlement discussions once the discovery stage of litigation concludes and the insurance company has a chance to re-evaluate the motorcycle accident claim.
The parties will attend a settlement or mediation session with the court to facilitate discussions between the parties and encourage them to reach an agreement.
If the case does not resolve via settlement, the parties can proceed to a civil trial, and a jury will decide all pending disputes—including the amount of money to award the accident victim.
If the parties elect not to take their case to trial, they might agree upon alternative dispute resolution, such as binding arbitration, to resolve their case.
A skilled motorcycle accident lawyer can assist you throughout every step of the litigation process and represent you at all courtroom hearings and proceedings, including the settlement conference, jury trial, or binding arbitration hearing.
Deadline to File a Personal Injury Lawsuit Arising from Your Motorcycle Crash
One of the most important steps you can take following your motorcycle crash is to retain an experienced personal injury lawyer to represent you throughout your case. The earlier you involve an experienced personal injury lawyer in your case, the better off you will be. This is because motorcycle crash victims do not have unlimited time to file a lawsuit for their injuries—which may include road rash.
For example, the law in Alberta only gives motorcycle accident victims two years from their accident date to bring a claim or file a civil lawsuit in court for damages. If they file after the deadline, they waive their right to recover monetary compensation in the future.
Your motorcycle accident lawyer can file a prompt lawsuit on your behalf, safeguarding your legal right to recover damages for road rash and other accident-related injuries. Your lawyer can then continue settlement negotiations with the insurance company and pursue a prompt resolution—in the court system, if necessary.​
Recovering Damages for Road Rash and Other Motorcycle Accident Injuries
Motorcycle accidents can leave their victims seriously injured. Victims who suffer road rash may need to go to the hospital and obtain stitches and other medical treatment. Road rash lacerations also leave scars that may cause the accident victim to experience extreme humiliation or embarrassment—especially if the scar is visible. In the most serious cases of road rash, an accident victim may need surgery or another medical procedure to treat their injury.
The most common damages that a motorcycle crash victim can recover include compensation for their lost earnings, inconvenience, pain and suffering, mental distress, humiliation, embarrassment, loss of life enjoyment, permanency, and loss of the ability to use a body part.
A skilled motorcycle accident lawyer can promptly determine which of these damages you might be eligible to recover for your road rash injuries. Your lawyer can then pursue the maximum compensation available to you in your motorcycle collision case.
Speak with a Knowledgeable Motorcycle Accident Lawyer Today for More Information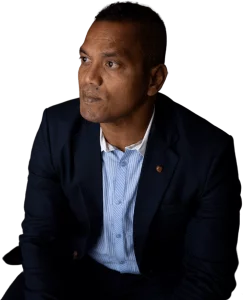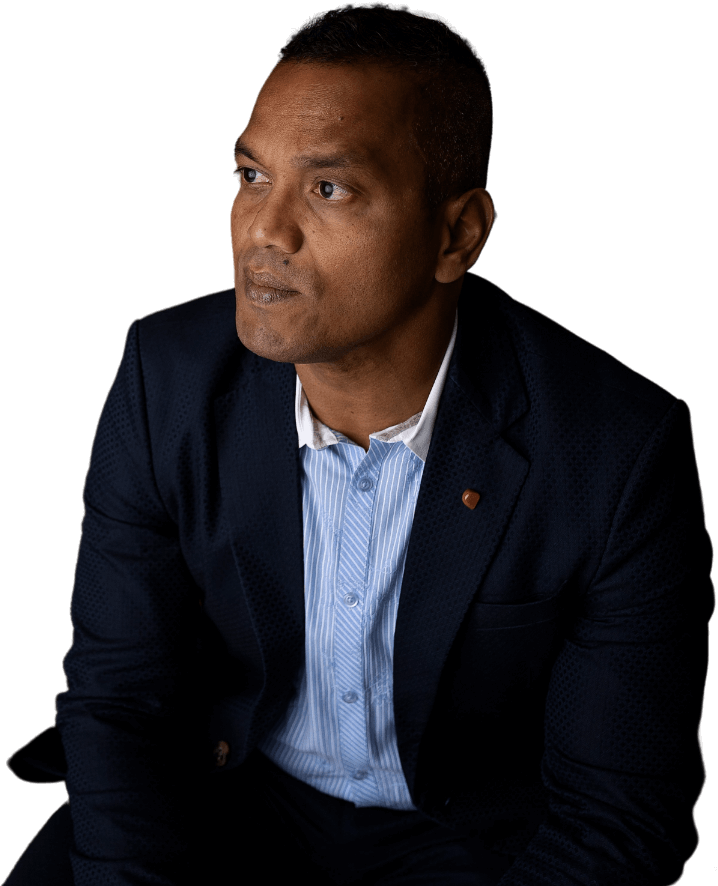 Many victims of Alberta motorcycle crashes do not know what to do next. They might have suffered serious injuries, including road rash, and still be receiving treatment for their injuries.
In addition to seeking prompt, same-day medical treatment after your motorcycle crash, you should call a knowledgeable personal injury lawyer as soon as possible about your case. Your lawyer can investigate your accident and pursue an insurance claim or lawsuit on your behalf for the damages you need to become whole again. Contact a lawyer today to receive your consultation.