Drunk and impaired driving continues to be a problem throughout Canada. As recently as 2019, drunk driving resulted in 155 deaths and 540 injuries throughout the country.
When drivers choose to get behind the wheel of a car or truck after having too much to drink, they significantly increase the chances that they will cause an accident. Drivers who are intoxicated might operate their vehicles at high rates of speed and in an erratic manner. When that is the case, the injuries and damages that an accident victim suffers can be severe.
If you have suffered injuries in an accident that resulted from drunk driving, you have legal options. First of all, an experienced drunk driving accident lawyer can review the circumstances of your accident with you. Your lawyer can determine if you may file a claim against the drunk driver's insurance company.
Finally, your car accident lawyer can negotiate with the insurance company and work to get you the monetary compensation and damages that you deserve for your accident injuries.
When Is a Driver Intoxicated?
There are different standards for determining when a driver is legally intoxicated. Although most drunk driving accident cases result from alcohol intoxication, a driver can also be under the influence of drugs such as THC.
When a driver has a blood alcohol concentration (BAC) of 0.08 percent or more, the law considers them legally intoxicated. Stricter standards apply to the drivers of commercial vehicles, including commercial truck drivers, and those younger than 21.
Authorities can arrest and prosecute a driver with a BAC of less than the legal limit if a substance diminishes their faculties to such an extent that they cannot safely and carefully operate their motor vehicle. Police officers have the necessary training to recognize impaired driving. Signs include erratic maneuvers, zealously weaving in and out of traffic, and speeding. Moreover, when a police officer stops the driver, they might exhibit physical symptoms of impairment, such as bloodshot eyes, slurred speech, alcohol on their breath, or a staggering gait.
In addition to incurring criminal penalties for drunk driving, a convicted drunk driver can be civilly responsible if they cause an accident that leads to injuries. The drunk driver's insurance company should provide the necessary coverage.
In car accident cases where the at-fault driver was intoxicated, the driver's insurance company might admit fault for the accident. In that instance, the accident victim will only need to prove their claim's causation and damages.
A knowledgeable drunk driving accident lawyer can determine if you can pursue legal action against a drunk driver's insurance company for monetary compensation and damages.
How Alcohol Affects a Driver's Abilities
Alcohol and drugs in a driver's system can significantly impair their abilities while on the roadway. Alcohol, in particular, is a depressant drug, and it slows down a driver's central nervous system and its ability to function. There are numerous physical symptoms associated with alcohol intoxication, including blurred vision.
If a driver's vision is blurry, they might not see a car, truck, or pedestrian in the vicinity, bringing about a collision with them. In addition to physical symptoms, alcohol intoxication or impairment can delay a driver's reaction time. Consequently, the driver might be unable to slow their vehicle in time to avoid a collision with another vehicle or pedestrian.
Likewise, an intoxicated driver cannot react to their surroundings in time. They might speed or erratically drive, bringing about a collision with another moving vehicle or even with a stationary object on the side of the road—such as a tree, concrete barrier, or median strip.
As the saying goes, drinking and driving never go hand-in-hand. An impaired or intoxicated driver can bring about a serious accident that leads to severe injuries and sometimes fatalities. If you or a person you love suffered injuries because of a drunk driver, a knowledgeable car accident lawyer can review your case and assess your legal options.
Types of Accidents that Occur due to Drunk Driving
Drunk drivers often cause severe accidents, which can bring about debilitating injuries. These accidents occur in numerous ways.
Some of the most common accidents that result from impaired and intoxicated driving include:
Head-on impacts – A head-on collision occurs when the fronts of two vehicles collide with one another. Typically, the vehicles move in opposite directions on a two-lane highway or roadway. An intoxicated driver may not have control over their vehicle, and they may erratically operate their vehicle, causing them to cross over the centerline or median strip. When this happens, they might negligently cause the front of their vehicle to strike an oncoming vehicle head-on, resulting in instant injuries and fatalities. This is especially true if the drunk driver broke the speed limit.
Rear-end collisions – Alcohol impairment often delays a driver's reaction time significantly. Consequently, they might be unable to stop their vehicle in time to avoid a collision. These accidents typically happen at traffic intersections or other locations on the roadway where vehicles are not moving. When the front of the drunk driver's vehicle collides with the rear of another vehicle, the vehicle occupants on the receiving end might experience whiplash injuries and other severe neck and back impairments.
T-bone accidents – T-bone accidents typically happen at traffic intersections where the front of the at-fault vehicle collides with the side of another vehicle. The other vehicle usually moves in an adjacent direction on a different road. A drunk driver may experience impaired judgment at a traffic intersection, thinking that they can quickly get through a yellow or red light. However, in an attempt to beat the stoplight, they might collide with a vehicle moving in a different direction—and that has the right-of-way. The force of the impact from a T-bone accident might cause the vehicle on the receiving end to flip over or spin around in the intersection.
Sideswipe accidents – Impaired drivers often engage in erratic driving maneuvers. They may be unable to stay in their lane or drive in a straight line. Consequently, their vehicle might veer into another lane of travel, colliding with the side of another vehicle and causing the driver and passengers in that vehicle to suffer serious injuries.
Suppose you have suffered injuries in a motor vehicle collision that resulted from one of these accidents. In that case, you must have a knowledgeable personal injury lawyer represent you in your case. Your lawyer can determine your legal options and assist you with filing a claim against the drunk driver's insurance company. After filing the claim, your lawyer can begin settlement negotiations or start the litigation process in the Alberta court system.
Injuries that Victims of Drunk Driving Accidents Suffer
Victims of drunk driving car accidents can suffer severe injuries, which in some cases can lead to death. An individual who suffers injuries in a car accident may need to go to the hospital, see a family doctor, undergo a medical procedure such as a surgery, and attend rehabilitation sessions. All of this medical treatment can cost a significant amount of money, and medical bills can pile up very quickly.
The injuries that an accident victim will sustain in a drunk driving collision will depend on how the accident victim's body moved in the vehicle and whether the body struck the headrest, steering wheel, console, window, or door frame.
For example, in a rear-end collision that a drunk driver causes, the accident victim's head might strike the headrest or steering wheel, resulting in a concussion or other serious head injury. Other common injuries sustained in drunk driving collisions include soft tissue contusions, cuts and scrapes, abrasions, bruises, fractures, internal injuries, spinal cord injuries, and death.
After suffering injuries in a drunk driving car accident, speak with the other drivers and witnesses at the scene and obtain their contact information. It is also essential that you seek medical treatment as soon as possible after the collision, and preferably on the same date as the accident.
If possible, go in an ambulance to the hospital or have someone take you to the emergency room where a doctor or nurse can perform an examination. In addition to obtaining the necessary imaging studies, such as brain scans, MRIs, and X-rays, the doctor can render emergency assistance to you and recommend follow-up medical treatment if you need it.
Waiting too long to treat for injuries after a drunk driving car accident can be a severe mistake. First of all, untreated injuries can become much more serious the longer a person waits to seek medical treatment. Moreover, if you wait too long before going to the doctor and you later file a personal injury claim, the adjuster handling the claim will likely become skeptical. Specifically, the adjuster may believe that you did not take your medical treatment seriously, or if you waited too long, that your injuries were not all that serious.
Even while you continue treating for your car-accident-related injuries, a personal injury lawyer can begin advocating for you. First of all, your lawyer can gather all of your medical records and bills and assemble them into a demand package for the insurance company to review.
Your lawyer can also obtain copies of the police report, investigation report, witness statements, lost wage documentation, photographs of injuries, and other documents to support your car accident claim.
Once you complete all of your medical treatment, your lawyer can submit a demand package with a demand letter to the insurance company, seeking monetary compensation for your injuries. In the meantime, you can focus all of your attention on getting the treatment that you need to fully recover from your car accident injuries.
Pursuing Damages From a Drunk Driving Accident
There is no question that motor vehicle collisions caused by drunk driving can lead to long-term debilitating injuries. In many instances, these injuries are permanent and impact the accident victim for the remainder of their lives, such as with spinal cord and paralysis injuries.
When accident victims can satisfy their legal burden, they might be eligible to recover various types of damages. For instance, they can recover compensation for their lost wages and out-of-pocket costs. In addition, the accident victim can pursue non-economic damages for their pain, suffering, and inconvenience. They can also seek damages for mental anguish, emotional distress, loss of the ability to use a body part, loss of earning capacity, loss of enjoyment of life, and loss of spousal companionship and support.
Talk to an Experienced Drunk Driving Accident Lawyer Today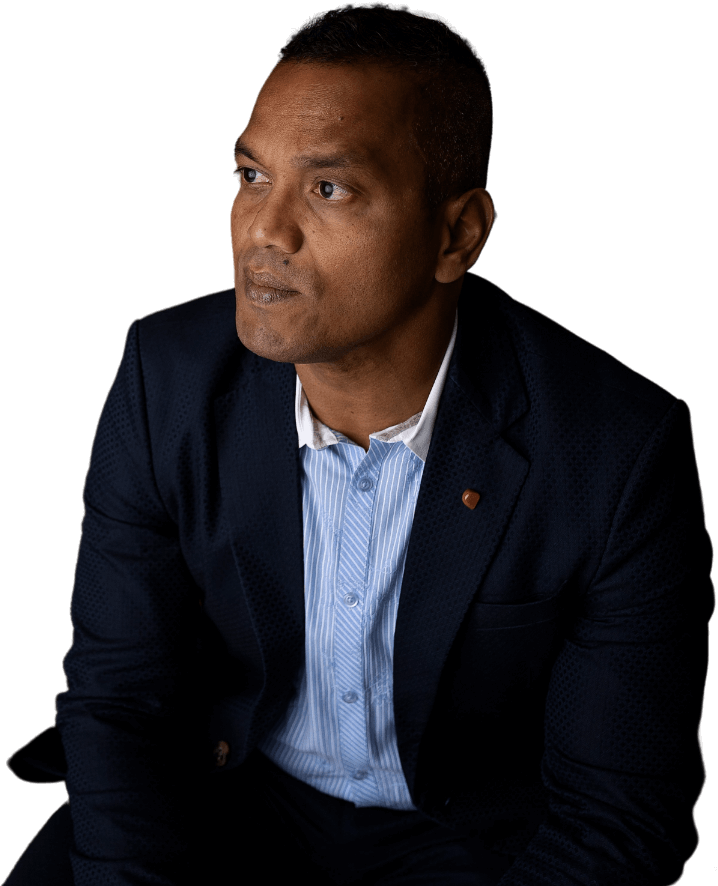 An experienced drunk driving car accident lawyer can determine your eligibility for damages and do everything to help you pursue the total monetary compensation you deserve. If the insurance company won't offer you appropriate damages for your injury, your lawyer can file a lawsuit and litigate your drunk driving case to a conclusion.