Property owners and businesses have a duty to maintain their premises reasonably safe at all times for the benefit of their property visitors. Part of this duty includes making sure that their premises have adequate security. When a visitor to a parking garage suffers injuries in a robbery or other attack, they can assert a legal claim against the garage owner for negligence specifically for inadequate security on the premises.
If you or someone you love is the victim of an attack in a parking lot or parking garage, you should speak with an experienced premises liability lawyer in your area for more information. Your personal injury lawyer can discuss the incident with you and determine your legal options for moving forward. If you are eligible to assert a legal claim or file a lawsuit against the garage owner, your lawyer can assist you with that process.
After filing a claim or lawsuit on your behalf, your lawyer can work with the property owner's insurance company to pursue a favorable monetary settlement on your behalf. However, if the insurance company does not make you a fair offer that genuinely compensates you for your injuries, your lawyer can file a lawsuit in the civil court system and help you pursue the full monetary recovery that you need for your injuries.
Schedule a Free Initial Consultation
Injuries That Parking Garage Attack Victims May Suffe
When a person is the victim of an attack in a business parking lot or parking garage, serious injuries may result, some of which can be fatal. These injuries can be particularly severe if the perpetrator uses a gun or knife to attack their victim.
Potential injuries may include:
A stab wound or laceration
Head injuries, including concussions and traumatic brain injuries (TBIs)
Jaw and face injuries
Broken bones
Rib fractures
Spinal cord injuries
Gunshot wounds
If an attacker has a weapon, it can cause life-threatening injuries due to internal bleeding or organ damage. These injuries often require emergency trauma care and life-saving treatment, including emergency surgeries and lengthy hospitalization.
However, even if an attacker only uses their fists, they can still suffer serious blunt trauma. Punches to the face can result in facial fractures, skull fractures, dental damage, and more. These injuries can also require surgeries and other invasive treatments, and they can still result in permanent disfigurement. Other injuries might cause permanent disabilities or impairments.
Serious injuries can take a major toll on your life, physically and mentally. Following a violent attack, you might suffer post-traumatic stress disorder (PTSD), anxiety, fear, and other mental effects. These can make daily living difficult. You might need psychological or psychiatric treatment for these conditions.
The most important thing after an attack is to get the medical treatment you need. Even if you did not require an ambulance, you should still get a full diagnostic evaluation and treatment plan immediately. Doing so helps ensure you are on the path to the fullest physical recovery possible. It also helps demonstrate the extent of your assault-related injuries to the insurance company or jury in your civil injury case.
Next, as soon as possible after the incident, you should talk with an experienced premises liability lawyer. If a representative of the premises owner or their insurance company contacts you and requests that you submit a recorded statement, you should never agree to provide one. The only purpose of a recorded statement is for the insurance company to see if they can find a basis for denying your claim or limiting the monetary recovery you receive.
An experienced premises liability lawyer can handle all conversations with the insurance company on your behalf. Your lawyer can also help you file a claim or lawsuit and engage insurance company representatives in ongoing settlement negotiations.
What Duty of Care Does a Premises Owner Owe Me?
Premises owners owe their visitors a high duty of care, including businesses that own parking lots and parking garages. Property owners owe business invitees or individuals on the premises to benefit the business owner a duty to maintain their premises in a reasonably safe condition at all times.
This duty includes maintaining an adequate security presence on the property and equipping the property with good security cameras. Property owners may also have a duty to employ security guards at certain times of the day or night to ensure their patrons are safe when going to and from their vehicles. If a property owner learns they have provided inadequate security on their premises, they must promptly correct the situation.
In most instances, visitors to parking lots and garages are business invitees, meaning they are present on the premises to benefit the property owner. Common examples of business invitees include shoppers at a store, diners at a restaurant, concertgoers, and other business patrons.
However, at different times, premises visitors are trespassers. A person is trespassing when they are present on the property at an unauthorized time. For example, a person who is present in a parking garage after hours is likely trespassing.
A business owner owes a much lower duty of care to a trespasser than a business invitee.
When a property owner violates their legal duty of care and a physical attack occurs on their premises, you can hold the property owner and their insurance company liable.
If you or a person you love suffered physical injuries on someone else's premises, a skilled premises liability lawyer can meet with you right away. Your lawyer can ascertain whether the property owner likely violated their duty of care. If they did, your lawyer can help you take the appropriate legal action to recover the monetary compensation you deserve for your injuries.
How Do I Prove a Negligent Security Case?
In a premises incident case that arises from negligent or inadequate security, the victim has the sole legal burden of proof. Therefore, the victim must establish several legal elements to recover monetary damages in their case.
First, the victim must demonstrate that the property owner owed them a legal duty of care. This element is fairly easy to establish in most premises incident cases since it's indisputable that property owners must take reasonable measures to keep their property visitors safe especially if they invite visitors onto their premises for business purposes.
Next, the victim must show that the property owner breached or violated their duty of care in some way.
For example, the property owner might have:
Failed to install a security system to deter criminals and trespassers from entering the premises
Failed to install a sufficient number of security cameras to oversee the premises at various times of day
Failed to hire adequate personnel to review live security footage
Failed to hire security guards to be present on the premises at various times of the day or night
Moreover, the victim must establish that the attack incident resulted from the business owner's inadequate security on their premises. Finally, the victim must show that as a direct result of inadequate security on the premises, they suffered physical injuries and other losses in an attack.
To prove these legal elements, a premises liability lawyer in your area might need to retain an accident reconstructionist who can review the available security footage, speak with witnesses, visit the scene of the occurrence, piece together how the incident occurred, and draft a written report that summarizes their findings and conclusions. An accident reconstructionist can also testify in court on your behalf in support of your version of events.
How Do I File a Claim With the Property Owner's Insurance Company?
A premises liability lawyer can help you file a claim with the premises owner's insurance company. Filing a personal injury claim is the first step to pursuing and recovering favorable monetary compensation and damages for your premises injuries.
As part of the claims-filing process, your lawyer can:
Gather essential documents that may serve as evidence in your case, including your medical records, incident/police report, injury photographs, scene photographs, and eyewitness statements
Submit a settlement demand package to the insurance company adjuster who is handling your claim
Negotiate a favorable settlement and pursue more compensation from the adjuster
Threaten the adjuster with litigation if they refuse to offer you the compensation that you deserve
What if I Need to File a Personal Injury Lawsuit in My Case?
Victims of premises incidents may need to file a lawsuit if:
The property owner's insurance company disputes fault for the accident, such as where the insurer believes that the property owner maintained an adequate security presence on their property at the time of the attack
The insurance company refuses to offer you fair settlement compensation for your injuries and other losses stemming from the premises incident
There are several reasons why an insurance company may refuse to offer you favorable compensation for your injuries. First, the insurance company may dispute medical causation. For example, they may believe that your current injuries are unrelated to the premises incident and instead occurred because of a pre-existing injury or medical condition. Alternatively, the insurance company may be skeptical about your injuries because you did not seek prompt medical treatment after the incident.
A knowledgeable premises liability lawyer in your area can assist you during settlement negotiations by highlighting the strengths of your case and pointing to the pertinent medical records and other documents.
If necessary, your lawyer can litigate your case to a conclusion in the court system, such as by taking your case to a civil jury trial or binding arbitration hearing. During a jury trial, the jury will decide on the amount of compensation to award you for your injuries. However, at a binding arbitration hearing, a neutral arbitrator will listen to the evidence in your case and determine the total monetary damages to award you.
What Compensation Can I Receive in a Negligent Security Case?
Victims of premises incidents may be eligible to recover various types of monetary compensation through a claim settlement or litigation. The economic damages that victims may recover depend primarily on the extent of their injuries and other losses, as well as the circumstances surrounding the incident itself.
First, if a victim has to miss time from work to recover from their injuries, they can pursue compensation for their lost earnings. Additionally, if their injuries prevented them from performing their work duties, and they had to make a job switch or career change, they may be eligible to pursue a claim for loss of earning capacity. These claims are prevalent when victims have to take a pay cut upon switching jobs or careers.
Next, victims may be eligible to recover compensation for their intangible losses, including their inconvenience, pain and suffering, and mental distress. They can also pursue monetary recovery for their loss of spousal companionship, loss of the ability to use a body part (such as from paralysis), and lost quality of life. A premises liability lawyer in your area can review your eligibility for these damages and work to maximize the compensation you ultimately receive in your case.
Speak With an Experienced Premises Liability Lawyer in Your Area Today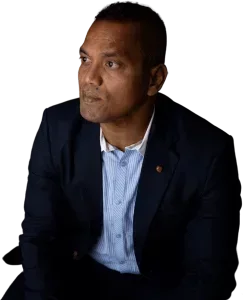 If you suffered injuries in an attack on someone else's property, including a parking garage, you need the right legal help. A premises liability lawyer in your area can discuss your legal rights and options and help you move forward with your case.
In addition to filing and negotiating a personal injury claim on your behalf, your Personal Injury Lawyer in Edmonton can represent you at all legal proceedings in your case, aggressively advocate for you, and work to maximize the total monetary recovery you receive for your losses.