Premises Liability Lawyer in Edmonton
Edmonton and Alberta, have some of the coldest winters around. During the winter months, temperatures get very cold. In addition, snow, ice, and freezing rain are especially common in Edmonton during the winter months. Because of the cold and slippery weather, slip and fall accidents are especially common on business and personal premises, including parking lots, parking garages, and sidewalks.
When a person suffers an injury in a slip and fall accident or another incident on property belonging to someone else, they might be eligible to file a premises liability claim that seeks monetary compensation and damages for their injuries.
In a nutshell, premises liability refers to a landowner's responsibility for accidents that occur on their premises. While many premises liability claims arise from indoor and outdoor slip-and-fall accidents, there are numerous other bases for a premises liability claim in Edmonton, Alberta.
If you suffered an injury while on someone else's premises, you may seek monetary compensation.
The knowledgeable Edmonton and Alberta premises liability lawyers at MNH Injury Lawyers handle premises liability matters. Our legal team can give your case the time, care, and attention that it deserves, and our team will passionately advocate for your legal interests—both during settlement negotiations and in courtroom proceedings.
Types of Premises Accidents
While slip and fall accidents are especially common during the winter months in Edmonton and Alberta, many other types of accidents can occur on someone else's premises. For example, premises defects like loose carpeting, flimsy railings, and defective staircases can cause serious injuries to property visitors.
Other types of premises accidents may involve:
Swimming pool and drowning accidents
Amusement park accidents,
Watercraft accidents
Incidents that result from negligence security
When a premises owner does not have sufficient security cameras and personnel on their premises, such as in a parking lot or parking garage, a person can fall victim to an assault or other attack. In that instance, the injured individual might assert a negligent security claim against the property owner. The same is true for victims of physical attacks in nightclubs or music venues staffed by an insufficient number of security guards.
If you have suffered injuries on someone else's property, the experienced Edmonton and Alberta premises liability lawyers at MNH Injury Lawyers can discuss the circumstances of the incident with you. We can then determine whether you have a viable premises liability claim against the property owner's insurance company. If so, we can assist you with every step of the claim and work to get you the compensation you need for all of your injuries.
Premises Owner's Duty of Care
A premises owner owes a duty of care to individuals who visit their property. The duty of care that the property owner owes the visitor will depend on the visitor's status on the premises at the time of the incident in question.
Premises owners owe business invitees the highest possible duty of care. A business invitee is a person who comes onto the owner's premises to benefit the owner. Common examples of a business invitee are patrons at a store or shopping center or a customer at a restaurant since these individuals are present on the premises to benefit the property owner.
A property owner owes a business invitee a duty to promptly warn about or correct a known dangerous condition or hazard on the premises. Business invitees also must inspect their premises often for potentially unknown dangers. If they discover a previously unknown hazard, they must warn about it or repair it within a reasonable time. Common hazards on business premises include spills on the floor, such as at a restaurant or supermarket.
Property owners also owe licensees a duty of care. A licensee, or a social guest, is a person who is present on someone else's premises but not for the owner's benefit. A person visiting someone's residence is likely a social guest while there. A property owner owes a social guest a duty to properly warn about or correct known dangerous hazards that exist on their premises. Such hazards might include loose carpeting on a staircase or a loose railing.
One other visitor classification is that of a trespasser. In some instances, property owners do not owe trespassers a legal duty of care. If a person is trespassing on someone else's land, they may be doing so at their own risk. However, a premises owner might owe a duty of care to a known trespasser. A known trespasser is a person whom the property owner knows comes on the property regularly—even if it's without permission. Depending on the circumstances, a property owner might owe a known trespasser some duty of care to keep the area safe for their benefit.
For a premises visitor to file a claim or lawsuit against the premises owner, the owner must first owe the visitor some duty of care. In other words, the visitor must usually fall under the umbrella of a social guest or business invitee. In addition, the property owner or manager must violate the duty of care.
This means the property owner—or their representative (such as a manager)—must have failed to warn about or repair a defect on the premises in a reasonable time. The property visitor also must have suffered at least one injury because of the property owner's negligence. Finally, the visitor must demonstrate that their injury or injuries directly resulted from the accident and the property owner's negligence.
When a property visitor can satisfy these legal elements, they might recover damages, depending on their injuries and the medical treatment they received. If you have suffered a serious injury on premises belonging to someone else, you should speak with a knowledgeable Edmonton and Alberta premises liability lawyer as soon as you possibly can.
The skilled and compassionate legal team at MNH Injury Lawyers can determine your eligibility for filing a premises liability claim. If you are eligible, our team will work zealously to get you the compensation that you deserve for your premises accident injuries.
Potential Injuries Sustained in a Premises Accident
The injuries that a person suffers in a premises accident will depend largely on the type of accident and how it occurred. In a slip and fall accident, for example, fractures and broken bones are especially common. This is true if the accident victim lands directly on their knee, ankle, arm, or elbow.
Head, back, and spinal cord injuries are also common in slips and falls.
Some of the most common injuries that victims of slip and fall accidents can suffer include:
These injuries can require a significant amount of medical care, including treatment at an emergency room, doctor visits, surgeries, injections, and physical therapy. If a premises accident injured you, the skilled Edmonton and Alberta premises liability team at MNH Injury Lawyers can file a claim and pursue compensation for you by way of a settlement or through litigation.
Steps to Take Following a Premises Accident
If you have suffered an injury in an accident that occurred on someone else's premises, there are certain steps that you should ordinarily take. First of all, you should report the incident to a manager or supervisor who is on duty. In many instances, the supervisor will ask you to fill out an incident report.
In the report, you should provide details about where the incident occurred, what happened, and the injuries you believe you sustained. At the incident scene, you should also take pictures. This is especially true if there was food or liquid in the area where you fell or if there was water dripping from the ceiling. If you sustained a visible injury, photograph it.
In addition to reporting the accident to the proper person, seek follow-up medical care at a hospital ER or urgent care center as soon as possible after your accident. The healthcare provider on duty can ascertain your medical condition and determine if you will likely need additional medical care. The provider can also take X-rays, MRIs, and other imaging studies to determine whether you suffered a fracture or broken bone.
Failing to seek prompt medical treatment after a premises incident can hurt any claim that you later file. For example, the insurance company might assume that you did not take your medical treatment seriously following the incident and that your injuries were not all that serious. The best way to avoid this complication is to seek same-day medical treatment after your premises accident.
In addition to reporting the incident and seeking proper medical treatment, get a knowledgeable Edmonton and Alberta premises liability lawyer on board in your case as soon as possible. Our legal team at MNH Injury Lawyers can begin handling your claim while you attend medical appointments and physical therapy sessions. Make your primary goal at that point to fully recover from your injuries. In the meantime, your lawyer can handle all of the legal aspects of your claim at that point.
Pursuing Monetary Recovery for Injuries Sustained in a Premises Accident
Victims of premises accidents who can satisfy all of the legal elements of their claim can recover various economic and non-economic damages. They can suffer serious injuries that may require surgery or other invasive medical treatment. In addition to recovering monetary compensation for all accident-related out-of-pocket expenses, premises accident victims can also pursue lost wage recovery if they had to miss time from work after their accident.
In addition to these potential economic damages, victims of Edmonton and Alberta premises accidents can also pursue non-economic damages for their mental distress, emotional anguish, inconvenience, pain and suffering, loss of the ability to use a body part, loss of life enjoyment, and other intangible damages.
The monetary recovery that you are eligible to recover as part of your premises liability case will depend on the severity of your injuries, the extent of your medical treatment, and the effects of that treatment on your life. Generally speaking, an accident victim who suffers permanent injuries and has a painful recovery process will likely recover greater damages than a premises accident victim who suffers less serious injuries.
In any case, the knowledgeable Edmonton and Alberta premises liability team at MNH Injury Lawyers will work hard to ensure that the property owner's insurance company pays you full and fair compensation for your injuries. Our legal team will first try to work out a favorable settlement with the insurance company. However, if the insurance company is difficult and refuses to offer you fair compensation, our legal team welcomes the opportunity to litigate your case in the court system.
Call an Edmonton Premises Liability Lawyer Today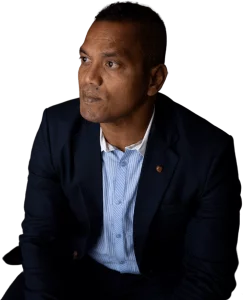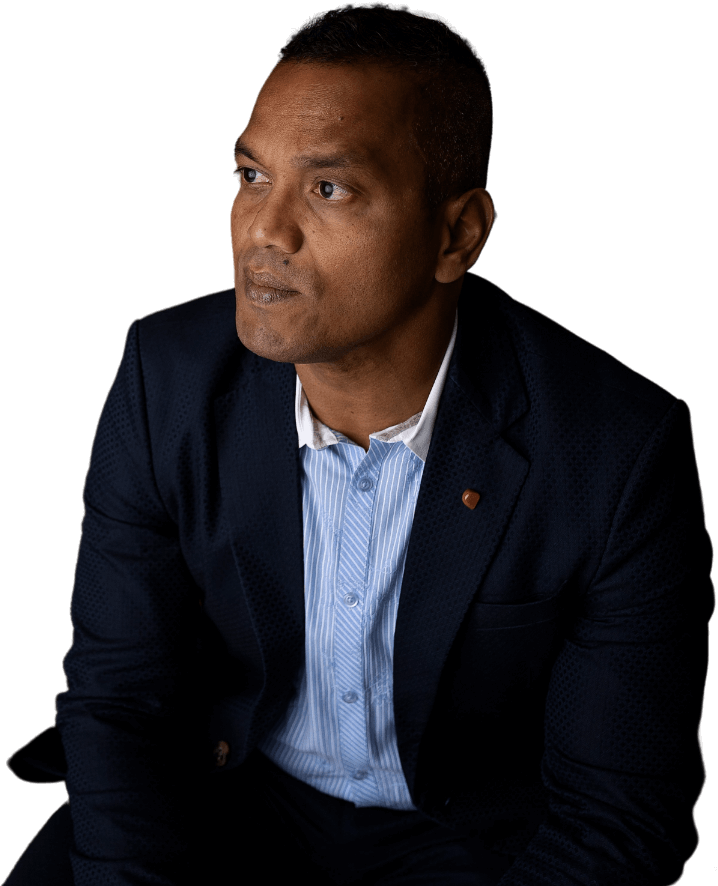 If you have suffered injuries in an incident on someone else's property, the skilled legal team at MNH Injury Lawyers is here to help. For a free legal consultation and case evaluation with an Edmonton and Alberta premises liability lawyer, please call us today or contact us online for more information.
Our legal team knows how the court system works and how to obtain the full compensation that Alberta law entitles you to receive for your injuries and losses. Learn more about our firm and how we can help today.
Edmonton Office Location
10339 124 St Suite 200, Edmonton, AB T5N 3W1, Canada