In some car crash scenarios, it can be nearly impossible to determine who caused an accident and exactly how it occurred. This is especially true with car accidents that involve multiple vehicles. Sometimes, two or more drivers cause or contribute to a car crash, and some accidents involve multi-vehicle pile-ups in which numerous drivers and passengers suffer injuries.
Insurance companies often do everything they can to try and shift blame to someone other than their insured. They might even point to the accident victim and allege that they caused or contributed to the collision.
If the insurance company alleges that you contributed to your accident or injury, you should speak with a car accident lawyer in Edmonton as soon as possible. Your lawyer can help you dispute a denied liability claim and work to recover the monetary compensation that you deserve.
How to Prove That Someone Else Caused Your Car Crash?
Proving fault in a car accident case is frequently an uphill battle, and insurance companies and their adjusters do not make matters easy in most circumstances. This makes sense from the insurance company's perspective since insurers have a strong incentive to deny a liability claim and limit their payout to an accident victim as much as possible.
After all, insurance companies can lose significant amounts of money by paying out large settlements, binding arbitration awards, and jury verdicts to injured people. They only make money by collecting premium payments from insured individuals and keeping that money in their own coffers.
In a car accident case, the crash victim has the sole legal burden of proof. This means that they must satisfy every element of their claim. Otherwise, they will not be eligible to recover monetary compensation and damages.
First, a car accident victim must demonstrate that the other driver owed them a legal duty of care. Drivers have to drive carefully and safely at all times and abide by all traffic regulations.
Next, the accident victim must show that the other driver violated their legal duty of care. For example, the other driver might have exhibited road rage, exceeded the posted speed limit, engaged in distracted driving, falling asleep at the wheel, or operated their vehicle while under the influence of alcohol or drugs.
An accident victim can prove a duty-of-care violation by pointing to the investigating officer's police report or an eyewitness statement in which the witness suggests that the other driver caused the accident.
In addition to proving that the other driver violated a legal duty of care, the accident victim has to show that this violation caused their accident and the resulting damages. Finally, the car crash victim must show that the injury or injuries they suffered directly resulted from the subject car accident.
In some cases, accident victims need to submit documentary evidence and witness testimony, such as from an eyewitness to the accident or an accident reconstructionist, to prove these legal elements.
If the accident victim demonstrates that the other driver was clearly at fault and that their negligence caused the accident, then the accident victim can recover various types of monetary damages, depending upon their accident circumstances.
How Other Drivers Cause Car Accidents
When other drivers violate their duty of care by operating a vehicle recklessly and carelessly, they can cause accidents.
Careless and reckless driving may take numerous forms, but some of the most common include:
Road rage – Drivers have a duty to drive according to posted speed limits—and to refrain from engaging in aggressive and overzealous driving. People drive their vehicles in an aggressive manner when they tailgate and weave in and out of traffic without using turn signals. When a driver is overaggressive while behind the wheel, they might negligently cut off another vehicle in heavy traffic, causing a severe crash that leaves other drivers and passengers injured.
Speeding – Drivers have a duty to drive carefully and refrain from exceeding the speed limit. When drivers grossly exceed the speed limit, they are less likely to have the ability to control their vehicles and more likely to cause an accident with another car or a pedestrian.
Intoxicated driving – Car crashes may also happen when people drive while under the influence of alcohol or drugs. Intoxicated vehicle operation is dangerous because drivers can quickly lose control of their vehicle while impaired.
Moreover, an impaired driver may experience blurred vision, nausea, confusion, or loss of consciousness while behind the wheel, causing them to hit another vehicle. Finally, intoxicated drivers often experience delayed reaction time and impaired reflexes, preventing them from hitting the brakes before a crash occurs.
A passenger vehicle driver with a blood alcohol concentration (BAC) of 0.08 percent or more is legally intoxicated. In addition, minor drivers who are under 21 years old, as well as commercial vehicle drivers, must follow stricter DUI standards.
If a police officer arrests an intoxicated driver for DUI and they ultimately sustain a guilty finding or conviction in court, they may face criminal penalties, including community service, probation, jail time, and monetary fines. The drunk driver's insurance company may also have to pay an accident victim civil damages if the drunk driver caused an accident that led to personal injuries.
Fatigued driving – When drivers fail to get enough sleep before getting behind the wheel, they may travel the roads drowsy. Like a drunk driver, a drowsy driver often experiences delayed reaction time, loss of reflexes, and an inability to give their full time and attention to the road. If fatigued driver falls asleep at the wheel, they will quickly lose control of their vehicle and may cause multiple crashes.
Inattentive driving – Electronic devices in a vehicle, like GPS navigation systems, tablets, and cellular phones, often compete for a driver's attention while they are behind the wheel. When a driver turns their head to respond to a text message or to fiddle with a GPS device, they lose sight of the road and other vehicles. Consequently, an inattentive driver might not see an approaching pedestrian or vehicle, causing a severe collision with them.
If you sustained injuries in a recent car accident, a car crash lawyer in your area can review the evidence in your case and determine your chances of filing a successful claim or lawsuit for monetary damages. If the chances are good, your lawyer can pursue the claim with the insurance company. If the insurance company later denies your claim, your lawyer can file a lawsuit on your behalf in court and litigate your case to a prompt resolution.
Challenging the Insurance Company's Decision
Insurance companies sometimes allege that the accident victim themselves contributed to their accident or injury. However, in many accident cases, evidence is available to show that the other driver was solely or primarily at fault for the accident.
You have several legal options if the insurance company disputes liability for your accident. First, your lawyer can help you find additional evidence to challenge the insurance company's decision. Potential evidence may include eyewitness statements or testimony, police report or police testimony, body camera footage that a police officer recorded at the accident scene, and security camera footage from a local business that shows the accident in progress.
If you submit additional evidence that demonstrates that another driver clearly caused your accident, the insurance company may change its mind and make you a favorable settlement offer in your case.
The other option that an accident victim has when the insurance company denies liability is to threaten the insurance company with litigation. Even in cases where the insurance company argues that the accident victim contributed to their own accident, the insurer may still want to save the time, effort, and monetary expense associated with personal injury litigation. Therefore, even the threat of filing a lawsuit may be sufficient for the insurance company to at least make a settlement offer on the case.
If that step does not work, your lawyer can go ahead and file a lawsuit in court and take your case to a civil jury or bench trial. If your case ultimately goes to trial, the jury will make the final decision about liability in the case. If the jury determines that the other driver caused your car accident, then they will decide what compensation to award you as damages.
Throughout your car accident claim or lawsuit, your personal injury lawyer will keep you abreast of all new developments and help you make informed and intelligent decisions at every stage of the game.
Deadline to File a Car Accident Lawsuit
If you opt to file a lawsuit in the court system in response to an insurance company denial, you should be aware of the statute of limitations in your case. Pursuant to the personal injury statute of limitations in Alberta, car accident victims have a concise window of time to file a lawsuit seeking monetary damages.
Specifically, accident victims only have two years, starting on the date of their car accident, to file a lawsuit. If they fail to take the necessary legal action within those two years, they forever waive the right to recover monetary damages for their injuries.
Given this short window, you should speak with a skilled car accident lawyer in your case immediately, especially if the insurance company has denied liability for your accident. Your lawyer can help you take prompt legal action and get the ball rolling in the court system well within the statutory period.
Common Injuries in Car Accidents
Car accident injuries are often severe and traumatic. Therefore, if the insurance company has denied liability in your case, you want to be sure and take legal action immediately. The sooner a lawyer becomes involved in your case, the sooner they can help you pursue the compensation you deserve for your injuries.
Common car crash injuries range from mild to severe, depending upon the accident circumstances and the amount of force involved.
Car crash victims may suffer:
Soft tissue contusions, including whiplash
Rib fractures
Internal organ damage
Traumatic head and brain injuries
Paralysis injuries
Spinal cord damage
Death
Recoverable Monetary Damages in a Car Accident
If you and your lawyer can convince the car insurance company to accept fault for your accident, you can recover various damages. The damages that car crash victims receive frequently depend upon the severity of the accident and their injuries, as well as the insurance company's willingness to settle favorably.
Other factors that influence a total settlement award include the extent of the accident victim's injuries and whether or not any of those injuries are permanent.
Some of the most common types of monetary damages available to accident victims in a car crash claim or lawsuit include compensation for:
Emotional distress and mental anguish
Permanent disfigurement or disability
Loss of use of a body part
Loss of spousal consortium
Loss of income
Loss of earning capacity
Inconvenience
Pain and suffering
Your lawyer can help you fight the insurance company for the monetary compensation you deserve. If the insurance company decides to accept fault for your accident, your lawyer will bring up the strengths of your case and work to maximize your total monetary recovery.
Call a Car Accident Lawyer Near You Today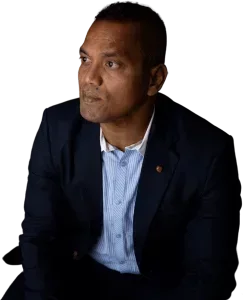 If you recently suffered injuries in a car accident and the insurance company is alleging that you contributed to the crash, you have legal options available to you. You should never try to negotiate with the insurance company on your own. They have experience and training in getting you to say things that will hurt your case.
A personal injury lawyer in Edmonton can help you decide whether you can introduce additional evidence in support of your version of events or threaten the insurance company with litigation. If you have to file a lawsuit and litigate your case in court, your lawyer can attend all legal proceedings with you and aggressively fight for your legal interests, helping you secure the best possible result.