Should You Settle For a Car Accident?
Car accident settlements vary significantly from one case to another. The settlement compensation that an accident victim may recover will depend upon various factors, including the injuries they sustained in their accident, the extent of their injuries, the types of medical treatment they underwent, and whether they lost wages after their accident.
Other factors include the venue where the personal injury case is pending and the insurance company you're dealing with throughout your claim.
As soon as possible after your car accident, you should speak with a knowledgeable car accident lawyer about your legal options. Your lawyer can immediately undertake an investigation and determine who or what caused your car crash. If you are eligible to file a personal injury claim for damages, your lawyer can file the claim on your behalf with the appropriate insurance company.
If the insurance company adjuster does not offer you the compensation you deserve for your injuries, your lawyer can file a lawsuit in court and litigate your case to the best conclusion possible.
Car Accident Injuries
Car accident victims can suffer serious injuries that leave them in pain and unable to work or care for themselves—often for a significant time. If the car crash victim suffers a permanent injury in their accident, they might not be able to care for themselves at all going forward, and they may require around-the-clock care.
The injuries that a car accident victim suffers will depend on:
The way the accident occurs
The force of the impact
How the accident victim's body moves in the car at the point of impact.
Common car accident injuries include broken bones, traumatic head injuries, soft tissue contusions, lacerations, internal injuries, back injuries, and paralysis. There are plenty of car accident scenarios but the most important step after a car crash is to seek same-day medical treatment at a hospital emergency room, which is true even if you are unsure whether you suffered an injury in the accident.
Many injuries, including traumatic brain injuries, do not manifest immediately, and symptoms may not appear for days or weeks after the accident. Moreover, if an injury goes untreated or undiagnosed, it can significantly worsen as time passes. Therefore, you are better off getting checked out immediately—preferably on the same date as your accident.
In addition to ordering the necessary imaging studies, like CAT scans, MRIs, and X-rays, the emergency room physician can examine you thoroughly and render a medical diagnosis. Your doctor can make the appropriate recommendations if you require additional procedures or surgeries.
You should complete all recommended follow-up treatments as soon as possible going forward. If you fail to attend your medical appointments regularly—or if your treatment has lengthy gaps—the insurance company might become skeptical of your injuries, believing them to be minimal or nonexistent. In that instance, the insurance company may not offer you significant monetary compensation to settle your car accident claim.
While you complete your medical treatment, your lawyer can begin handling the legal aspects of your case. First, your lawyer can begin drafting a demand letter and putting together a settlement demand package to send to the insurance company adjuster.
A demand letter makes a monetary demand for settlement within the applicable limits of the insurance policy. A demand package provides supplemental documentation, including copies of police reports, eyewitness statements, medical records, lost wage statements, and photographs, for the insurance company adjuster's review.
Once you complete your medical treatment or understand your future treatment needs, your lawyer can send the demand package to the insurance company. If the insurance company accepts liability for the accident, settlement negotiations can begin.
The MNH Injury Team Gets Results
We get you the results you need and provide legal advice through the whole court process. Don't be unprepared when you could have one of the best legal teams out there to assist you. Reach out to us today to get your consultation.
Types of Common Car Crashes and How Do They Occur?
Car crashes typically result from driver recklessness and negligence.
When drivers fail to watch the road, break traffic laws, or drive while intoxicated, they increase their chances of causing a severe traffic accident.
Distracted driving – People engage in distracted driving when they fail to watch the road. They might have their head turned for one reason or another, or they may be fiddling with an electronic device, such as a GPS, cellular phone, or tablet. Loud music or even podcasts can also be distracting for drivers. When a driver becomes distracted, they might miss something on the road, such as an approaching car, truck, motorcycle, or pedestrian, leading to a serious accident and injuries.
Moving violations – When drivers are in a hurry to get to their final destination, they often speed and violate other road rules. Specifically, they may tailgate the vehicle in front of them, aggressively weave in and out of traffic without using a turn signal, or fail to yield the right-of-way at a traffic intersection, causing a crash.
Intoxicated driving – Those who drive while impaired or intoxicated are breaking the law. Consequently, they might be subject to various criminal penalties for DUI. In addition, if they cause an accident that leads to injuries, you can hold them civilly liable. A driver is criminally intoxicated if they have a blood alcohol concentration (BAC) over the legal limit. However, they might experience the harmful effects of impaired driving even when they have a lower BAC. Those negative impairments often include blurred vision and delayed reaction time, which can lead to a traffic accident.
Although driver negligence is a common cause of motor vehicle accidents, these crashes also occur because of negligent repair work and defective vehicle parts. It often takes expert testimony to prove that a repair facility did something wrong that caused the vehicle to malfunction on the road.
Similarly, an expert will need to causally connect a part manufacturer's negligence to a traffic accident. Your lawyer can help you retain the necessary experts to prove the legal elements of your insurance claim or lawsuit so you can recover money damages in your case.
Factors that Influence a Car Accident Case's Settlement Value
Regarding settlement offers in a car accident case, you—as the accident victim—have the final settlement authority. You are the one who decides whether to accept a particular offer from the insurance company or reject it and litigate your case in court. When deciding whether to accept a specific settlement offer, you should consider whether the offer fairly and fully compensates you, not only for your injuries but for everything else that you went through after your car accident. Your lawyer can help you decide whether a particular offer is a "good" offer, given the circumstances of your case.
Various factors influence the ultimate value of a car accident claim. The accident victim controls some factors but not others. One factor influencing a case's settlement value is the insurance company you're dealing with. Quite simply, some insurance companies and their adjusters are more generous about car accident settlements than others.
In most instances, you and your lawyer will deal with the insurance company for the at-fault driver. However, if that driver did not have insurance at the time of their accident, or if they were underinsured, you might need to turn to your insurance company for compensation. In that instance, you can bring a claim for uninsured or underinsured motorist benefits against your insurance company.
Another factor influencing the settlement value of a car accident claim is the venue where the case is pending. In most instances, a car accident victim files a lawsuit in the venue where the car accident happened. Some venues are more plaintiff-friendly than others, as jurors in those areas tend to award higher verdicts to car accident victims. However, other venues have more conservative jurors who are less likely to award car accident victims the compensation they deserve.
Unfortunately, most car insurance companies know these plaintiff-friendly and defense-friendly venues. If your case is pending in a more conservative venue, the insurance company is less likely to offer you favourable monetary compensation to settle your case, absent litigation.
Another important factor of a car accident claim's settlement value is the nature and extent of the accident victim's injuries. In most instances, the more serious an accident victim's injuries are and the longer they need treatment for them, the higher the settlement should be. This is because both insurance company adjusters and jurors tend to believe that an accident victim who suffers serious injuries also experiences significant suffering, inconvenience, and pain from those injuries.
Moreover, claims where accident victims have good property damage photographs tend to be more compensable than claims where no photos are available—or where the photos depict little-to-no property damage.
Finally, car accident claims where the accident victim suffers a permanent injury are typically more compensable than claims where the victim only suffers a minor injury. To establish that an injury is permanent, a healthcare provider must state in writing, and to a reasonable degree of medical probability, that the accident victim suffered a permanent impairment or disability in the collision. A permanent injury will not improve over time and will likely cause the accident victim to experience at least some pain and suffering for the remainder of their life.
A knowledgeable car accident lawyer can highlight the strengths of your case while downplaying any weaknesses. Your lawyer will work to maximize the settlement compensation you recover in your car accident claim.
Deadline to File a Car Accident Lawsuit
In car accident cases, accident victims only have a short window of time to file their claim or lawsuit. Specifically, accident victims only have two years from their accident date to file a lawsuit in the court system for damages. If they do not file suit within this two-year time frame, the court will dismiss their case, and they will not be eligible to recover any monetary damages for their injuries. Therefore, the sooner you file a lawsuit in your case, the better off you will be.
A skilled car accident lawyer can help you file a timely lawsuit, safeguarding your right to recover monetary compensation and damages. After filing a lawsuit, your lawyer can start negotiating the claim on your behalf and, if necessary, begin litigating your case in the court system.
Potential Damages in Car Accident Claims
The purpose of filing a car accident claim or lawsuit in the civil court system is to recover the compensation you deserve for your injuries—either through settlement or litigation. The damages a car accident victim recovers depend on the nature and extent of their injuries, along with other factors.
As part of their car accident claim, accident victims can recover monetary compensation for:
Loss of earnings
Loss of earning capacity
Humiliation and embarrassment
Inconvenience
Loss of the ability to use a specific body part
Loss of life enjoyment
Loss of spousal companionship and consortium
Your lawyer can help you determine which damages you might recover in your car accident claim—and then fight for your right to recover those damages.
Talk With a Car Accident Lawyer Today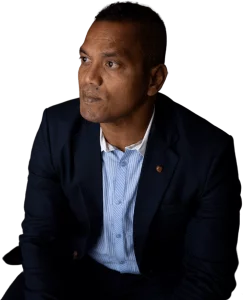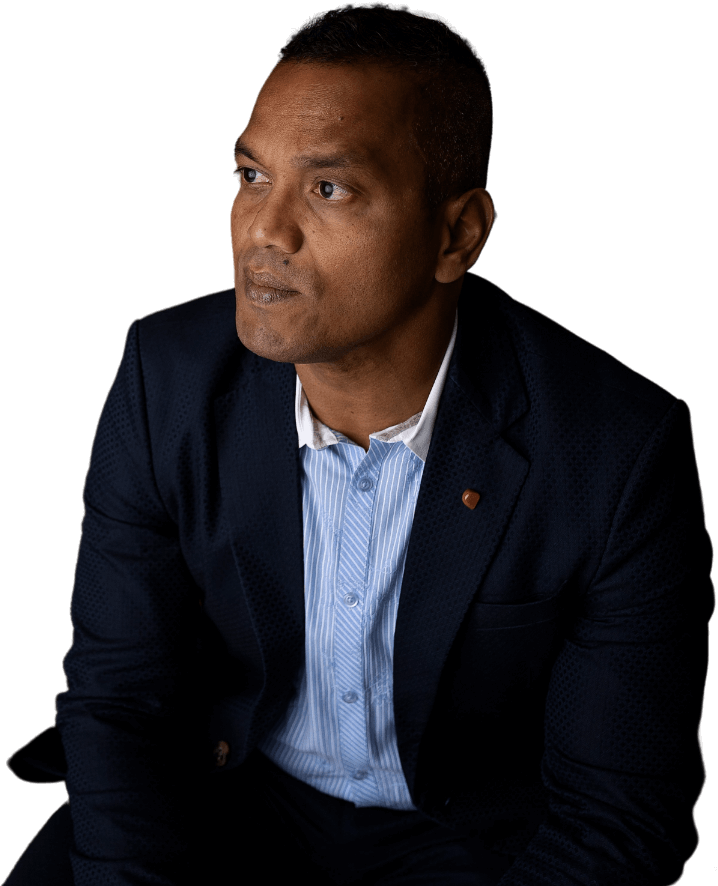 If you suffered injuries in a recent car crash, your lawyer can help you recover the settlement compensation you deserve. After several rounds of negotiations, if the insurance company still fails to increase their settlement offer substantially, your lawyer can file a lawsuit, litigate your case in court, negotiate a settlement, or take your case to a jury trial when needed. Your lawyer will represent you at all court proceedings and zealously advocate for your legal interests.
The key is to never settle for any amount without first seeking a free case evaluation from a car accident lawyer. Claimants without representation too often settle their claims for far less than they need, leaving them with unpaid losses. Never leave money on the table – seek help from a trusted car accident lawyer immediately. Whether your case settles with the insurer or during litigation, your lawyer will protect your interests. Contact a personal injury lawyer to get a consultation today?