Fatalities are unfortunately all too common in Canadian car accidents. In just one recent year, 1,745 car accidents resulted in deaths.
Statistically, a head-on car collision is the most likely accident to lead to a fatality or severe injury. When these accidents occur at high speeds, the chances of a fatality increase. Victims of head-on collisions who survive may need medical treatment at a hospital, including surgery.
In addition, they may require rehabilitation and physical therapy well into the future. In some instances, these accent victims suffer permanent injuries that affect them for the remainder of their lives.
If you have suffered one or more injuries in a head-on motor vehicle collision that resulted from driver negligence, you deserve to recover compensation for all of your injuries.
A knowledgeable car accident lawyer can meet with you to discuss how your accident occurred and the strengths and weaknesses of your case. We can then pursue a personal injury claim with the at-fault driver's insurance company on your behalf and work to get you all of the compensation you need.
Suppose the insurance company refuses to adequately compensate you for your injuries. In that case, you may file a lawsuit and, if necessary, take your case to trial.
What is a Head-on Car Crash, and Where Do These Collisions Happen?
A head-on motor vehicle collision happens when the front of one vehicle strikes the front of an oncoming vehicle in a different direction. In most instances, these crashes occur on roads with one lane of travel in each direction.
A distracted driver might travel across the centerline or median strip. Sometimes, an intoxicated driver might swerve over and collide with an oncoming vehicle.
These collisions can also happen in parking garages and other areas where there are tight curves. A driver might not see a vehicle approaching in the opposite direction and may negligently bring about a head-on collision. If you have suffered injuries in one of these accidents from another driver's negligence, you should speak with a car accident lawyer in your area as soon as possible.
How do Head-on Car Collisions Happen?
Head-on motor vehicle crashes typically result from driver negligence. Some of the most common types of motor vehicle driver negligence and carelessness that result in head-on collisions include the following:
Distracted driving – A motor vehicle operator engages in distracted driving when they fail to watch the road. The driver might have their head turned to discipline a young child sitting in the back seat or roughhouse with other vehicle occupants. Alternatively, a distracted driver uses a cellular phone or tablet to send or read text messages and make phone calls without using a hands-free feature.
Even when a driver remains distracted for just a moment or two, that can be sufficient time for the driver to miss an oncoming motor vehicle or see a pedestrian walking or running in the vicinity. Moreover, a distracted driver might negligently cause their vehicle to cross a double line or miss seeing an oncoming vehicle. The result of a collision due to distracted driving can be catastrophic.
Intoxicated driving – Alcohol can significantly affect a driver's ability to operate their vehicle safely and carefully. Specifically, alcohol slows down a person's reaction time and may prevent them from stopping in time to avoid impacting another vehicle. Moreover, alcohol can cause many physical symptoms, including blurry vision. Therefore, an intoxicated or impaired driver might not even observe an oncoming vehicle or a pedestrian crossing their path.
If a driver has a blood alcohol concentration (BAC) of 0.08 percent or higher, they are legally intoxicated. A stricter BAC limit applies to minors under 21 years old and commercial drivers. In addition to criminal penalties for a drunk driving conviction, a driver who causes an accident that leads to injuries can incur civil liability, and the at-fault driver will need to notify their insurance company.
Falling asleep at the wheel – Drivers who operate their vehicle while fatigued can also cause a severe accident if they fall asleep while at the wheel. Drowsy driving, like intoxicated driving, slows down a driver's ability to react quickly to an emergency that arises on the road. When a driver falls asleep while operating a vehicle, the vehicle might veer into the travel lane and strike an oncoming vehicle.
Violating road rules – Motor vehicle drivers are responsible for always operating their vehicles carefully, safely, and prudently. They are also responsible for following all applicable rules of the road. When drivers violate one or more of these rules, they significantly increase their chances of causing a traffic accident.
When it comes to head-on collisions, drivers must be sure to use turn signals, refrain from zealously weaving in and out of traffic, and follow lane markings and no-passing signs. For instance, if a driver tries to pass another vehicle on a two-lane roadway but does so on a solid line, they can bring about a head-on collision with an oncoming vehicle in the opposing lane.
If you have suffered injuries in a head-on collision that occurred due to another driver's negligence, an experienced car accident lawyer in your jurisdiction can help you choose the best legal option for your case and pursue the maximum amount of monetary compensation available to you for compensation.
Consequences of a Head-on Motor Vehicle Collision
Head-on motor vehicle collisions can result in severe injuries to the occupants of both vehicles. The injuries that a head-on accident victim will suffer depend upon the speed of the involved vehicles, the number of impacts, and the force of the impacts.
When one vehicle forcefully strikes another vehicle, it may cause the vehicle to spin around or even eject the driver and their passengers from the vehicle. Alternatively, the force of the impact might cause the accident victim's body to move around inside the car or strike something in the vehicle.
In a head-on collision, accident victims can suffer fractures, soft tissue injuries, traumatic head injuries, spinal cord injuries, paralysis, internal injuries, or death.
After involvement in a severe head-on car accident, the first thing you should do is to seek immediate medical treatment and care. In addition to administering X-rays and MRIs in a hospital emergency room, the healthcare provider on duty can render emergency medical treatment, such as surgery or another procedure you might need. In addition, the provider can recommend future care and treatment for your injuries.
While you finish all of your medical treatments, your lawyer can gather the necessary documentation to pursue your car accident claim, including your medical treatment records, lost income documents, property damage photographs, and injury photographs. While your lawyer focuses on handling all of the legal components of your claim, you can focus on getting better and recovering from your injuries.
Seeking Damages for Your Head-on Collision Injuries
Victims of head-on motor vehicle accidents can suffer severe injuries that may require treatment well into the future. For example, the accident victim might experience pain and other symptoms for the remainder of their life. When that is the case, the accident victim may recover a whole host of permanency damages.
You need a qualified medical provider on board to determine that you suffered a permanent injury or disability in a head-on collision. In other words, a doctor must be willing to state, to a reasonable degree of medical probability, that you've suffered a permanent injury and your injury directly resulted from the accident.
If you can prove all of the necessary legal elements of your car accident claim, you might be in a position to recover lost wage compensation and other out-of-pocket costs. To recover your lost wages, you must have documentation from your employer and a medical provider that authorized you to be off work for a certain period.
Your employer also needs to document what you earned per hour, per day, or per week and the number of days you missed due to your injuries and medical treatments.
In addition to these economic damages, victims of head-on collisions can recover non-economic damages, including compensation for their pain and suffering. In addition to the pain and suffering they experience from the date of the accident to the present, they can also claim future pain and suffering if a doctor determines they suffered a permanent injury.
Specifically, the accident victim can recover damages for inconvenience, emotional distress, mental anguish, loss of family support, and loss of spousal companionship due to their injuries.
If the accident victim suffered a spinal cord injury, such as full or partial paralysis, the accident victim can bring a loss of use claim. Finally, an accident victim can bring a claim for loss of enjoyment of life relating to their injuries, suffering, and pain from the accident.
Finally, an accident victim might be eligible to recover punitive damages for their accident-related injuries in some instances. A judge or jury might award punitive damages when the at-fault driver behaves recklessly or egregiously, such as operating a motor vehicle far above the speed limit or drinking and driving. Punitive damages punish the at-fault driver and discourage other drivers from behaving similarly.
A knowledgeable car accident lawyer can determine which of these damages you may pursue. Your car accident lawyer will do everything to help you maximize the amount of compensation that you can recover as part of your case—either through settlement or litigation in the Alberta court system.
Wrongful Death Claims Arising from Head-on Car Crashes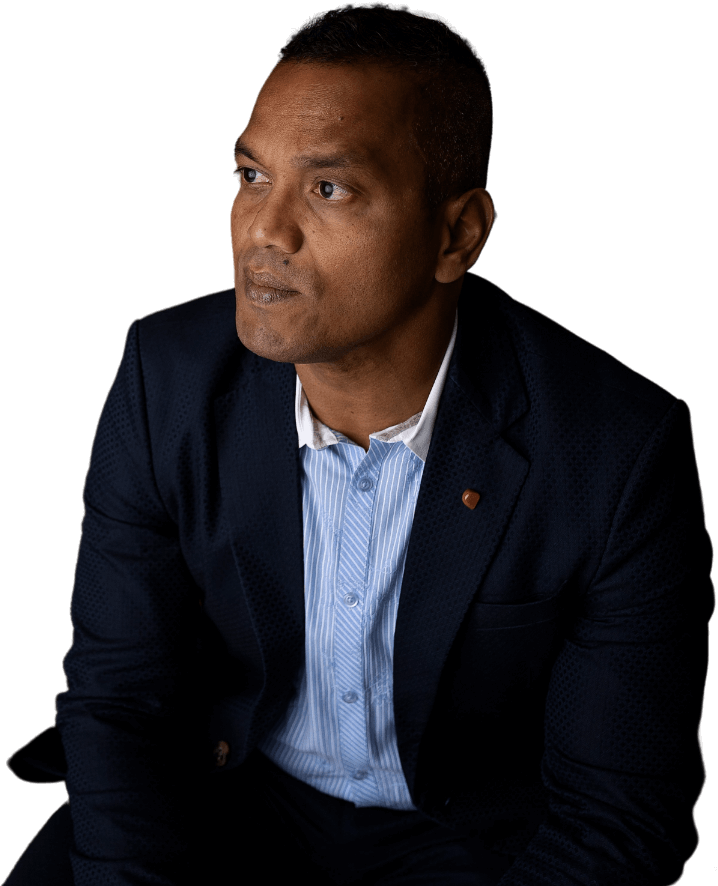 Head-on motor vehicle collisions are among the most common fatal accidents. The driver and the passengers of a vehicle might die depending on the speed of the collision and how the accident occurs. Generally speaking, faster head-on collisions lead to more fatalities.
In the context of a head-on car accident, the accident victim's surviving family members might be in a position to file a wrongful death claim. Wrongful death claims proceed in much the same way as an ordinary car accident claim. Instead of filing a claim on behalf of the accident victim, the decedent's surviving family member or a personal representative of their estate will file the claim or lawsuit on the estate's behalf.
Elements of proof in a wrongful death claim are the same as in every other car accident case. Specifically, the plaintiff estate must demonstrate that the at-fault driver behaved unreasonably under the circumstances and that the head-on car accident and subsequent death occurred as a result.
As part of a wrongful death claim, the surviving family members or the personal representative of the deceased individual's estate might be eligible to recover various damages. For example, they can recover burial and funeral costs. They can also pursue monetary compensation for the loss of the deceased individual's future care and companionship.
If the surviving family member depends on the deceased individual for income, they can make a future lost wage claim. They also might be in a position to recover pain and suffering compensation for the pain that the deceased accident victim experienced between the time of the accident and the time they passed away.
A knowledgeable and compassionate car accident lawyer near you can determine if you may file a wrongful death claim for your deceased loved one. If you can, your lawyer can handle the claims-filing process and litigate the claim if necessary.
Talk to a Car Accident Lawyer Today
If you or someone you care about suffered injuries in a head-on car accident, speak with an experienced car accident lawyer right away. Your lawyer can investigate the accident, settle your case, or litigate it in court.