Getting a Lawyer for a Motorcycle Accident
Motorcyclists have very little protection when they are out and about on our roads. Unlike the drivers of trucks and cars, they do not have an outer metal covering that surrounds them at the time of an impact. If a negligent driver strikes their motorcycle, they can fall to the ground and sustain serious injuries.
In addition to seeking same-day medical treatment after your motorcycle crash, the single most crucial step you can take is to retain a knowledgeable motorcycle accident lawyer to represent you. If you do not have legal representation, the insurance company handling your claim will take advantage of you.
Without legal representation, the insurance company will assume you do not have the necessary knowledge or skills to obtain a favourable result at trial. Therefore, they have no incentive to offer you fair settlement compensation, and they will try to resolve your case for as little money as possible.
A knowledgeable motorcycle accident lawyer can aggressively negotiate with the insurance company on your behalf and threaten litigation if they do not offer you a reasonable settlement. Suppose your case has to go to a jury trial or binding arbitration hearing. In that case, your lawyer will highlight the strengths of your case—while downplaying any weaknesses—and pursue the total amount of compensation you deserve to recover.
How Can a Motorcycle Accident Lawyer Help Me?
There are numerous ways that a knowledgeable motorcycle accident lawyer can help after your crash. First, your lawyer can promptly begin investigating your motorcycle crash. In many instances, it is difficult to tell precisely who or what caused the accident. Your lawyer can retain an accident reconstructionist or expert who can identify exactly how the accident occurred.
In addition to investigating your motorcycle crash, a lawyer can begin the claims-filing process with the insurance company. In most motorcycle accident cases, your lawyer will deal with the at-fault driver's insurance company.
Even while you finish your medical treatment, your lawyer can begin working on your motorcycle accident case. For instance, your lawyer can start gathering up your medical treatment records to date and copies of lost wage documentation from your employer. Your lawyer can also obtain photographs of your injuries—and pictures of property damage to your motorcycle—and assemble all of this information into a settlement demand package. Once your medical treatment is complete, your lawyer can submit this demand package and a settlement demand letter to the insurance company adjuster and begin settlement negotiations on your behalf.
When settling the motorcycle accident claim, you—as the accident victim—have the final authority. This means you are the one who makes the final decision about whether or not to accept or reject a pending settlement offer. You are also the person who decides whether to file a lawsuit and take your case to a jury trial. Your lawyer can help you decide whether a particular settlement offer is a good settlement or whether you should continue negotiating.
Finally, your motorcycle accident lawyer can represent you in all legal proceedings throughout your case. This includes attending depositions during the discovery phase of litigation, hearings, and pretrial settlement conferences in court. If your case goes to trial, your lawyer will zealously advocate for you at all stages of the jury trial and pursue the compensation you deserve from the jury. If your case proceeds to binding arbitration instead of a jury trial, your lawyer will aggressively represent you at the arbitration hearing.
How do Motorcycle Crashes Happen?
Motorcycle crashes usually happen when drivers and other individuals are negligent. Negligence means deviating from the prevailing standard of care—usually by acting unreasonably under the circumstances. Some motorcycle crashes happen when drivers violate the road rules in some fashion.
For example, the at-fault driver might fail to yield the right-of-way to a motorcyclist at a traffic intersection by running a stop sign, yield sign, or red traffic light. Alternatively, the at-fault driver might have been speeding, tailgating the motorcycle, or aggressively weaving in and out of traffic, cutting the rider off and causing a collision. If the rider suffers injuries in an accident that a negligent driver caused, they can file a claim with the at-fault driver's insurer.
Another common cause of motorcycle crashes is drunk driving. Drivers must refrain from operating their vehicles when they are under the influence of drugs or alcohol. A driver with a blood alcohol concentration (BAC) of 0.08 percent or greater is legally intoxicated. Lower BAC limits apply to minors under 21 years of age and commercial vehicle drivers, including tractor-trailer drivers.
Even a driver with a lower BAC might still suffer impairments from alcohol consumption, such as blurred vision and delayed reaction time. An impaired driver might be unable to stop their vehicle in time to avoid crashing with a motorcyclist. As a result, the rider can suffer serious injuries, and some can be fatal.
Likewise, some motorcycle crashes happen because of distracted driving. A driver is distracted when they fail to pay attention to the road. Loud music that is playing in the vehicle, as well as other vehicle occupants, might distract the driver. Similarly, drivers become distracted when they focus their attention on electronic devices inside the vehicle, such as cellular phones, tablets, and GPS devices. When a driver becomes distracted, they might fail to notice a motorcyclist in the vicinity, causing a crash.
Although negligent driving is a common cause of motorcycle crashes, it is not the only cause. Some motorcycle accidents happen when cities and municipalities fail to maintain their roads. Defective roads, such as large cracks and deep potholes, might dislodge a rider from their motorcycle, causing them to fall to the ground and suffer serious injuries.
This is especially common when a rider is operating their vehicle at a high rate of speed but within the posted speed limit. If the rider can demonstrate that a municipality failed to maintain the road—and that their motorcycle crash occurred as a result—then the injured rider can file a claim against the municipality for damages.
Finally, some motorcycle crashes happen because of defective motorcycle parts. Companies that manufacture motorcycle handlebars, brakes, and steering components must design and assemble their products reasonably. Moreover, they must subject their products to appropriate testing before making them available to the public.
When manufacturers and distributors fail to take these measures, and a motorcycle part malfunctions on the roadway and causes an accident, the injured rider might have a legal cause of action against the part manufacturer. In most cases, the accident victim must retain an expert to causally connect the motorcycle part malfunction to the accident.
A knowledgeable motorcycle accident lawyer can help you determine the cause of your accident and file a claim against all potentially responsible individuals or entities.
Common Motorcycle Accident Injuries
Victims of motorcycle accidents can suffer injuries that produce symptoms for the remainder of their lives.
One of the most common injuries resulting from a motorcycle crash is a traumatic head or brain injury, such as a concussion. Concussions can produce severe headaches and short- and long-term memory losses, among other serious symptoms. In the most serious head injury cases, an accident victim can fall into a coma or a permanent vegetative state. Traumatic head injuries are usually the most serious when a rider is not wearing a helmet at the time of their accident, but even helmets cannot prevent all head injuries.
Other common injuries that result from motorcycle crashes include broken bones, soft tissue injuries, internal injuries, cuts, lacerations, bruises, and spinal cord damage. When a rider suffers a spinal cord injury, they can ultimately wind up with full or partial paralysis, limiting their mobility for the remainder of their life.
After a motorcycle crash, you should seek medical treatment in a hospital emergency room as soon as possible. Even if you are unsure as to the seriousness of your injuries, you should still go to a hospital and let a medical provider examine you.
Many injuries, including severe head injuries, do not manifest until several days—or even weeks—after a motorcycle accident occurs.
A healthcare provider at the emergency room can perform the necessary X-rays and imaging studies to ascertain your true medical condition. They can also render necessary emergency medical treatment, such as surgery or other stabilizing measures. Finally, the provider can make recommendations for future care, such as with your family doctor, a medical specialist, or a physical therapist.
Following your motorcycle accident, always treat your injuries and do not discharge yourself from treatment. Instead, wait for a healthcare provider or physical therapist to formally discharge you once your treatment is complete. If your medical treatment records have significant gaps or you stop treating them too early, the insurance company handling your claim will become skeptical.
Expressly, the insurance company adjuster will likely assume your injuries were not severe and you do not deserve to recover significant monetary compensation for your injuries.
The MNH Injury Team Gets Results
We get you the results you need and provide legal advice through the whole court process. Don't be unprepared when you could have one of the best legal teams out there to assist you. Reach out to us today to get your consultation.
Recovering the Monetary Damages You Need for Your Accident-related Injuries
If you suffered injuries in a motorcycle crash, you might be eligible to recover various damages. First of all, if you had to miss time from work to treat your injuries or simply because you were in pain, you can bring a lost wage claim. Some motorcycle accident victims suffer such severe injuries that they cannot return to the same job they had before their accident. If you had to switch to a different job or career at a lower rate of pay, then you can bring a claim for loss of earning capacity.
In addition, motorcycle crash victims can claim for the inconvenience, mental distress, pain, and suffering they experienced due to their injuries. If they suffered a permanent injury, such as a spinal cord injury or paralysis, they can make a loss of use claim.
Many motorcycle crashes leave accident victims totally debilitated. They may be unable to care for themselves and perform basic daily living tasks, such as bathing and dressing. Even if they can perform these tasks on their own, they might still experience a diminished quality of life.
For example, they might be unable to participate in social and recreational activities—including sports—that they enjoyed before their motorcycle crash. In that instance, they can bring a claim for loss of life enjoyment. Finally, motorcycle crash victims may bring a claim for loss of spousal companionship and consortium under certain circumstances.
If you suffered injuries in a motorcycle collision, your lawyer will work to maximize the compensation you recover. Your lawyer can do this by aggressively negotiating with the insurance company adjuster and, if necessary, litigating your case in court.
Call an Experienced Motorcycle Accident Lawyer Today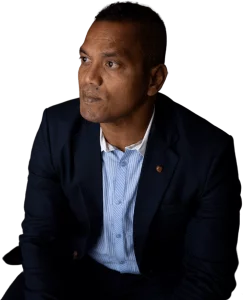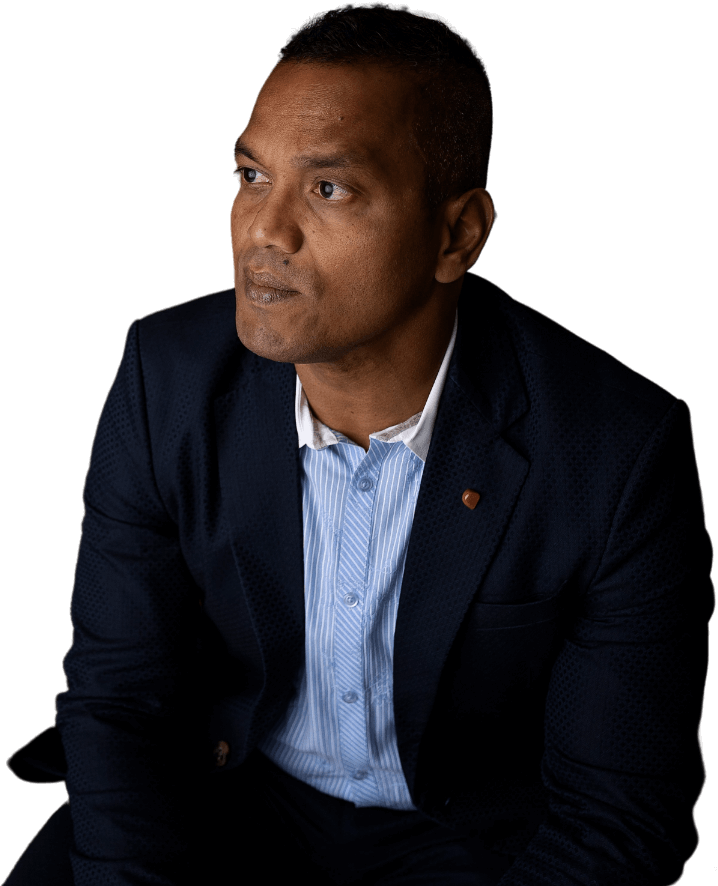 Motorcycle crashes that result from another person's negligence can lead to painful injuries, lengthy medical treatment, and other complications. Do not try to represent yourself in your accident claim. Insurance companies have legions of adjusters and lawyers, and their goal is to pay you as little as possible.
Following your accident, you must have a knowledgeable personal injury lawyer on board in your case as soon as possible. Your lawyer can represent you at every stage of your motorcycle accident case, from the initial investigation until the final resolution. Your lawyer will aggressively fight for your right to recover the total amount of compensation you deserve—either through settlement or litigation.
Protect your rights following a motorcycle accident by hiring a lawyer right away to handle your claim. Waiting can only jeopardize the outcome of your case. Contact a lawyer today to receive your consultation.