Vehicle drivers have a duty to take the necessary precautions and drive safely and carefully at all times. When a negligent driver causes an accident, their own passengers—along with drivers and passengers in other vehicles—can suffer serious injuries that leave them out of commission for a significant time.
As an injured passenger in a motor vehicle crash, you may be eligible to file a personal injury claim against all potentially responsible parties. Depending on the circumstances, those parties may include the driver of your own vehicle or the driver of another vehicle.
As soon as possible after your car accident, you should reach out to a local car accident lawyer in Edmonton who can review your accident circumstances with you and identify all potentially responsible parties in your case.
Your lawyer can help you file the appropriate claim with the at-fault driver's insurance company or file a lawsuit in the court system on your behalf. Throughout the settlement and litigation processes, your lawyer can help you make intelligent decisions and work to maximize your total monetary recovery for your bodily injuries and other losses.
Common Car Rider Injuries
If you are a vehicle passenger and become involved in a severe accident, you can sustain debilitating injuries that may require you to attend medical appointments, go to the hospital, or undergo serious surgery. The injuries that you ultimately suffer in an accident will depend upon the type of collision that occurs, the force of the crash, the speeds of the involved vehicles, and the way your body moves in the car when the collision occurs.
For example, in a rear-end car accident, a passenger's body might move forward and backward quickly, causing them to suffer a soft tissue injury to their neck and back, such as whiplash. In addition, if a passenger strikes their head on a nearby window, on the headrest, or on the back of the seat in front of them, they may suffer traumatic head or brain injuries, such as a concussion or severe migraine.
Generally speaking, the stronger the collision force, the more serious the resulting head injury can be. Moreover, in a violent car crash, a passenger may suffer a rib fracture, broken bone, abrasion, or spinal cord injury. Sometimes, spinal cord injuries can lead to full or partial paralysis.
As soon as possible after a car accident, you should go to the hospital and seek emergency medical treatment. Even if you are unsure about the extent of your injuries—or whether you suffered any injuries at all—you should still follow up with a doctor.
Failing to do so might cause a relatively minor injury to become significantly worse without treatment. Moreover, if you wait too long to seek medical treatment after your accident, the insurance company may significantly undervalue your claim, believing that your accident-related injuries are not all that serious.
If you suffered injuries as a passenger in a recent car crash, a car accident lawyer in your area can explain your legal options, help you file a claim with the appropriate insurance company, and assist you during every step of the process. If civil litigation becomes necessary in your case, your lawyer can file a lawsuit on your behalf and pursue the economic recovery you deserve.
Why do Car Accidents Occur?
Car accidents typically happen when drivers drive negligently and carelessly. If you are a vehicle passenger in an accident, your driver might have committed a negligent act, or some other driver may have behaved negligently in some way.
Sometimes, it can be nearly impossible to tell exactly how a car accident happened and which driver caused it. In those circumstances, your lawyer can retain an accident reconstructionist who can speak with eyewitnesses to the car accident, visit the accident scene, and draft a report about the likely cause(s) of the accident.
Driver negligence can take several forms, and as a result, not all car crashes happen in the same way. A driver behaves negligently when they fail to drive reasonably, given the circumstances at a given time.
Most of the time, drivers are negligent because they violate one or more traffic regulations and bring about an accident. Some drivers exhibit road and other aggressive driving manoeuvres, while other drivers may speed, tailgate, or fail to yield the right-of-way to other vehicles when it is appropriate to do so.
At other times, car crashes happen when drivers drive while fatigued, causing them to fall asleep at the wheel and lose control of the vehicle. Similarly, accidents can occur when drivers drive after consuming alcohol or drugs.
When a driver has a blood alcohol concentration (BAC) of 0.08 percent or higher, a police officer can arrest them for driving under the influence—or DUI. In addition to incurring criminal fines and other penalties upon conviction, a DUI offender who causes an accident and injures someone—including a vehicle passenger—may have to pay them civil damages. In most instances, a responsible driver's insurance company will step in and provide the necessary insurance coverage and compensation to victims of drunk driving car accidents.
Car crashes can also happen when drivers show disregard for the road and fail to observe the street. Some drivers become distracted with cellular devices, GPS navigation systems, and even vehicle passengers who roughhouse with one another. An inattentive driver might fail to notice an oncoming vehicle or pedestrian, causing a crash that leads to debilitating injuries and sometimes fatalities for vehicle passengers.
If the driver of your vehicle or some other vehicle engaged in negligent driving, and you suffered injuries in the resulting accident, you can file a personal injury claim—or a lawsuit in the court system for monetary damages. Your personal injury lawyer can help you determine the cause of your accident and file a claim or lawsuit against all potentially responsible drivers.
Who Are the Potential Defendants in a Car Accident Claim?
If you need to file a personal injury lawsuit arising from your car accident, you can name several individuals as defendants. Once you file a lawsuit against the defendant, they will refer the case to their insurance company, which will then appoint a defense lawyer to represent them.
Potential defendants in car accident cases include:
The negligent operator of your vehicle
The negligent operator of another vehicle
The negligent driver's employer, if the driver was operating their vehicle within the scope of their employment when the accident occurred
Even when a car accident victim or their personal injury lawyer files a lawsuit against a defendant driver, it is the driver's insurance company that steps in and provides the necessary coverage to settle the case.
Dealing with motor vehicle insurance companies and their adjusters can be extremely difficult because insurers are not interested in helping you—or ensuring that you receive fair compensation for your injuries. Instead, insurance companies are only interested in protecting their bottom line.
A skilled car accident lawyer in your area can evaluate your case and help you set realistic expectations for a fair monetary settlement or jury verdict. Your lawyer can then help you negotiate a favorable car accident settlement in your case or litigate your case to a resolution in the court system.
Ways of Resolving a Vehicle Passenger's Personal Injury Claim
If you suffered injuries as a passenger in a car accident, there are several ways of resolving your claim. First, to recover monetary compensation, you must demonstrate the legal elements of your claim. First, you must show that the driver of your vehicle—or another driver—deviated from the standard of care and caused your accident.
You must also show, through medical testimony, that you sustained at least one physical injury in the accident and that your accident was at least one cause of your claimed injuries. Although a car accident does not need to be the sole cause of your injuries, it must be a cause of your injuries.
The majority of car accident claims, including those that a vehicle passenger makes, settle out of court. In fact, if every car accident claim went to trial, it would place a tremendous strain on the judicial system. However, if the responsible driver's insurance company refuses to offer you fair compensation for your injuries, a lawsuit may become a necessity.
A skilled car crash lawyer in your area can help you decide whether you should file a lawsuit in court and litigate your case to a conclusion. Even if you do file a lawsuit, your case may still settle.
If it does not, you can take your case to a jury trial, where a jury will listen to the evidence you and your lawyer present and decide the issue of monetary compensation. You can also explore mediation and binding arbitration, which are both methods of alternative dispute resolution. Your lawyer can help you decide on the course of action that best suits your personal needs and the needs of your car accident case.
How Long Does It Take to Resolve a Car Accident Case?
The length of time it takes to resolve a car accident case depends upon various factors, including the insurance company and the adjuster with whom you're dealing, as well as the extent of your injuries and the length of time it takes you to complete your medical treatment. Other factors include the court where your case is pending and whether or not you decide to litigate your case in the court system.
What Monetary Damages Can I Recover as an Injured Vehicle Passenger?
Passengers who become injured in car accidents often have to undergo medical treatment, miss time from work, and endure long hours of pain and suffering. In some scenarios, accident victims will suffer a permanent injury that results in lifetime pain and symptoms. In those cases, accident victims can recover monetary damages for all of their accident-related injuries and losses.
First, an accident victim can make a claim for lost earnings if their injuries prevented them from working after their accident. Similarly, if they had to switch jobs or careers because of their injuries—and take a pay cut—they can bring a loss-of-earning-capacity claim.
In addition, car crash victims can recover damages for their inconvenience, mental distress, lost quality of life, loss of use of a body part, pain, suffering, permanent disability, and disfigurement.
Since every car accident case is different, as well as the injuries that accident victims suffer, not all accident victims will be entitled to recover the same amount of monetary damages.
The damages that an accident victim recovers in their case very much depend upon the accident circumstances and the specific injuries sustained. However, in any case, your car crash lawyer can aggressively negotiate with insurance company adjusters and fight for your rights in court to help you maximize your total monetary recovery.
Contact a Knowledgeable Car Accident Lawyer Today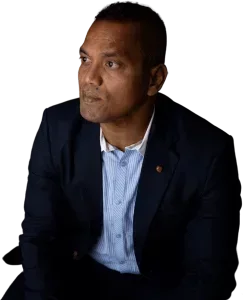 If you suffered injuries as a passenger in a recent motor vehicle crash, time is of the essence in your case. Accident victims have a very short window of time to pursue an insurance settlement or file a lawsuit for monetary damages. In many areas, accident victims must file their personal injury lawsuit within two years of their car accident date. Otherwise, the court will prevent them from making a claim or recovering monetary damages in any capacity. Therefore, the time to take legal action in your car accident case is now.
A skilled car crash lawyer can review all of your legal options with you and help you decide on the best plan of action for your case. In some situations, that may be accepting a settlement offer from the insurance company, while at other times, you may need to file a lawsuit and litigate your case in court.
In either instance, your lawyer will aggressively fight for your rights every step of the way and help you achieve the best possible result in your case. The right legal professional personal injury lawyers in Edmonton will do what it takes to protect your rights as an injured passenger.