Despite numerous warnings, educational outreach, and the legal consequences of drunk driving, far too many people still get behind the wheel of a car after having too much to drink. When a driver is under the influence of alcohol, it is virtually impossible for them to drive carefully and safely.
Intoxicated drivers frequently experience altered depth perception, along with physical symptoms that prevent them from driving safely. When a drunk driver negligently causes their vehicle to strike another car at a high rate of speed, the resulting injuries can be devastating and deadly.
If you suffered injuries in a recent drunk-driving car accident, you should immediately seek the medical treatment you need. Next, you should talk with an experienced car accident lawyer in your area as quickly as possible. Your lawyer can help you file a claim with the drunk driver's insurance company as soon as possible and begin pursuing the monetary compensation you deserve via a personal injury claim or lawsuit.
If the insurance company refuses to place an adequate settlement offer on the table after you file a timely claim, your lawyer can seek legal redress through the courts and, if necessary, take your case to a civil jury trial or binding arbitration hearing. Your lawyer will take the essential steps on your behalf to maximize the monetary recovery you receive for all of your accident-related injuries.
What Are the Legal Limits for DUI?
To discourage individuals from drunk driving, the law sets legal limits for various classes of drivers. First, a passenger vehicle operator is legally intoxicated if they have a blood alcohol concentration (BAC) of at least 0.08 percent. However, the law holds commercial vehicle drivers, such as tractor-trailer and big rig operators, to a higher legal standard. These drivers, as well as drivers who are under 21 years old, must not have any alcohol in their bloodstream while operating a vehicle.
If a driver's BAC exceeds the legal limit, a police officer can arrest them for driving under the influence or DUI. If a driver pleads guilty or is found guilty of DUI, they can incur severe penalties, including high monetary fines, probation, jail time, and collateral consequences. In addition, if the driver causes a car crash that leads to physical injuries and other losses, they or their insurance company may have to pay civil damages to the injured accident victim.
If a police officer arrives on the scene, they will usually draft a report indicating whether the at-fault driver was under the influence of alcohol at the time of their arrest. In addition, a police report may show whether or not the officer issued a citation to the driver, such as for DUI.
Therefore, an accident victim or their lawyer must obtain a copy of the police report and witness statements following their accident. Your lawyer can submit these documents as part of a settlement demand package when negotiating with insurance companies and their adjusters. Many DUI cases present clear liability, so the insurance company will quickly accept fault for the accident and begin settlement negotiations with the accident victim's lawyer.
How Does Alcohol Impair a Driver's Abilities?
Alcohol can significantly impair an individual's driving abilities, including their ability to operate a vehicle carefully and safely. First of all, alcohol—a depressant—significantly slows down a driver's central nervous system, as well as their ability to function. Consequently, intoxicated drivers may experience delayed reaction time due to their delayed reflexes. Therefore, they may not stop their vehicle in time to avoid a serious crash with another car or a pedestrian.
In addition, alcohol intoxication may cause various physical symptoms, including nausea, dizziness, and blurred vision. As a result, many intoxicated people drive erratically, weaving in and out of traffic lanes and potentially striking other vehicles in the process.
If you suffered injuries in a motor vehicle crash that resulted from drunk driving, a knowledgeable car crash lawyer in your area code can explore your legal options and help you pursue a claim with the drunk driver's insurance company.
Your lawyer can file a claim for you, negotiate with settlement adjusters, and pursue the highest possible damage award available in your case. If the insurance company and its representatives are uncooperative, your lawyer can explore litigation options and file a lawsuit against the drunk driver in court.
Types of Accidents that Drunk Drivers Cause
When people drive while under the influence of alcohol or drugs, they may engage in erratic or aggressive driving maneuvers, striking other vehicles or pedestrians. Consequently, they may bring about severe accidents and leave others permanently injured or, even worse, dead.
Drunk drivers commonly cause:
T-bone or broadside collisions, where a drunk driver runs a red light or stop sign at a traffic intersection, causing the front of their vehicle to hit the side of another vehicle
Rear-end accidents, are where the front of a drunk driver's vehicle hits the back of another vehicle, often when traffic backs up quickly on a busy highway.
Head-on collisions, where the front of a drunk driver's vehicle hits the front of an oncoming car in an opposing travel lane, often causing permanent injuries and fatalities
Sideswipe accidents, where a drunk driver negligently causes their vehicle to drift into another travel lane, hitting the side of another vehicle and often pushing the other vehicle entirely off the road
Rollover accidents, where a drunk driver speeds, especially around a sharp curve in the road, causing the car to overturn and resulting in a multi-vehicle pile-up or series of collisions.
If you suffered injuries in one of these types of crashes that resulted from drunk driving, a knowledgeable car crash lawyer in your area can thoroughly explore all of your legal options with you, help you file your claim, and submit the necessary documents on your behalf. Your lawyer can also help you decide whether you should accept a settlement offer from the insurance company or pursue litigation against the drunk driver who caused your accident.
Potential Injuries in Drunk Driving Crashes
Drunk driving accidents often involve a significant amount of force. Consequently, accident victims may suffer severe injuries, some of which are permanent. A permanent injury is likely to cause an accident victim to experience ongoing suffering, pain, and inconvenience for the rest of their life.
Since every drunk driving accident case is different, not all accident victims will suffer the same injuries. The injuries that accident victims suffer typically depend on the type of accident, the speeds of the vehicles, the force of the crash, and the location where the accident happened.
Victims of drunk driving car accidents may suffer:
Traumatic head and brain injuries
Internal bleeding
Internal organ damage
Soft tissue injuries
Broken bones
Full and partial paralysis
Spinal cord injuries
Bruises
Lacerations
Death
Following a drunk driving accident, your first step should be to follow up at a local urgent care facility or hospital emergency room for treatment. If possible, you should call 911 from the accident scene or have someone make that call for you. You should then go in an ambulance to the hospital or have a friend or relative take you there.
While you are in a hospital emergency room, the medical provider on duty can order MRIs and X-rays, review your symptoms, physically examine you, and make the appropriate medical decisions and diagnoses. The doctor or nurse can also refer you for additional treatment, such as with a neurologist, orthopedic doctor, or other medical specialists.
A skilled drunk driving accident lawyer in your area can begin investigating your accident circumstances and gathering documentation in your case, all while you focus on making a full recovery from your injuries. Upon completing your medical treatment, your lawyer can file the appropriate claim on your behalf and begin negotiating a settlement offer with the insurance company adjuster.
Recoverable Damages Following a Drunk Driving Crash
Victims of drunk driving crashes may be eligible to recover monetary compensation if they can prove the legal elements of their case. First, they must establish that the other driver was under the influence of alcohol or drugs when the accident occurred.
An accident victim can establish this legal element by obtaining a copy of the police report and having the police officer authenticate the report on the witness stand in court. Most police reports indicate whether or not the officer issued a citation and, if so, the reason for the citation.
In addition, the accident victim must show that the drunk driver caused the accident and that, because of their accident, they suffered one or more physical injuries.
To prove these legal elements, including medical causation, your lawyer can introduce the testimony of one or more experts. For example, a medical doctor who serves as an expert can establish, to a reasonable degree of medical probability, that one or more of your injuries are permanent and/or that your injuries directly resulted from the drunk driving car accident.
Accident victims who can establish these legal elements can recover various monetary damages, via settlement or litigation, in their personal injury case. The purpose of economic damages in a drunk driving accident case is to make the accident victim whole again, as much as possible.
Potential monetary damages in drunk driving accident cases may include compensation for:
Emotional anguish
Loss of earning capacity
Lost income
Loss of life enjoyment
Loss of the ability to use a body part
Permanent disfigurement or disability
Loss of spousal companionship
Inconvenience
Past and future pain and suffering
Also, in a drunk driving accident case, the accident victim can recover punitive damages. These damages are available in car accident scenarios where the responsible driver behaved in a particularly reckless or egregious manner, such as when they operated their vehicle while intoxicated. The primary purpose of punitive damages is to punish the drunk driver and to discourage other drivers from driving their cars while impaired or intoxicated by alcohol or drugs.
Your lawyer can determine your eligibility for these damages and can help you maximize those damages during settlement negotiations or litigation.
What Happens During Litigation in a Drunk Driving Accident Case?
Following some drunk driving accidents, insurance companies simply refuse to offer accident victims the total monetary compensation they deserve to recover. In fact, most insurers are unreasonable when it comes to monetary damages. The insurance company may be skeptical about the nature and extent of your injuries or might believe your injuries resulted from a pre-existing accident or medical condition rather than from the present drunk driving accident.
In these situations, an accident victim might need to file a lawsuit in the court system and begin the litigation process. During litigation, your lawyer can help you answer written Interrogatories from defence counsel, prepare you for your discovery deposition, assist you during settlement negotiations, and attend all court proceedings with you.
If your case proceeds to a jury trial, the jury will decide what amount of compensation to award you for your injuries. However, your lawyer can pursue alternative dispute resolution on your behalf, such as binding arbitration or mediation.
Speak to an Experienced Drunk Driving Accident Lawyer Near You Today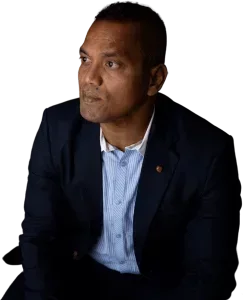 Many victims who suffer injuries in drunk driving car crashes are never the same afterward. They may suffer permanent injuries that leave them incapacitated for the rest of their life. Moreover, they may suffer severe emotional distress, such as post-traumatic stress disorder (PTSD), causing them to experience extreme anxiety while operating or riding in a vehicle.
Fortunately, a car crash lawyer in your area can help you pursue and maximize the monetary recovery you receive for all of your related physical or mental injuries. Your lawyer can assist you during settlement negotiations and litigate your case in the court system if that step becomes necessary. Finally, your personal injury attorney in Edmonton can represent you at all courtroom proceedings, introduce witness testimony and documents into evidence, and zealously advocate for your legal interests at all times.