Insurance companies tell their settlement adjusters to make low initial settlement offers on personal injury cases. After all, a low settlement is in the insurance company's best interests since they will not have to pay significant monetary compensation to an accident victim.
Insurance companies only make money when they collect premium payments from insured individuals. However, insurance companies may lose significant money if they have to pay out a large financial settlement and an unfavorable jury award.
Given that an insurance company has a strong incentive to settle your personal injury case as quickly and cheaply as possible, you should never accept a first-time offer from them. Instead, you should contact an experienced personal injury lawyer in your area who can negotiate with insurance company representatives on your behalf.
Moreover, if the insurance company refuses to favorably compensate you for all of your accident-related injuries, your lawyer can threaten the insurance company with litigation. Suppose the adjuster still refuses to increase their settlement offer favorably. In that case, your lawyer can file a lawsuit in court and litigate your case to a prompt resolution.
Accident victims have a short time to file a personal injury lawsuit seeking monetary damages. Therefore, seek out skilled legal representation as quickly as possible in your case.
Schedule a Free Initial Consultation
Accidents That May Result From Others' Negligence
When other people and entities behave negligently, serious accidents may happen. Negligence occurs when a person acts unreasonably under the circumstances. Some of the most common accidents that result from the negligence of others include premises accidents and car crashes.
Premises accidents, including slips and falls, typically occur when property owners fail to maintain their premises in a reasonably safe condition for the benefit of their property visitors. For example, a negligent property owner might allow a hazard or defect to persist on their premises for an unreasonably long time. As a result, the danger may cause a visitor to slip, fall, or otherwise injure themselves on the property. When that happens, the property owner and their insurance company may be responsible for the physical injuries and monetary damages.
Negligence may also cause a motor vehicle crash. Most drivers are negligent when violating one or more traffic laws or rules. For example, a driver might run a red light or stop sign, exceed the speed limit, or exhibit road rage. A driver may also drive while distracted or under the influence of alcohol or drugs (DUI).
If you suffered injuries in one of these accidents because of another person or entity's negligence, you have legal rights and options available to you. First, you can file a personal injury claim with the at-fault party's insurance company. However, representing yourself during claims filing or litigation is likely a severe mistake. Insurance companies and their representatives frequently take advantage of unrepresented plaintiffs, believing they lack the qualifications and skills to negotiate a favorable settlement offer.
If you represent yourself in a personal injury claim or lawsuit, you may rest assured that the insurance company will offer you little-to-no monetary compensation in your case. On the other hand, an experienced lawyer can aggressively negotiate with the insurance company on your behalf and pursue the highest amount of monetary damages available.
Injuries that Accident Victims Can Suffer
When others behave negligently or recklessly, accidents may leave other individuals seriously injured and needing ongoing medical treatment. Every accident scenario is different, and some accident victims may suffer more severe injuries than others. The nature and scope of the injuries that an accident victim suffers will depend upon the circumstances surrounding the accident, the amount of force involved, and the specific body part(s) affected.
Common injuries that accident victims suffer include:
Bruises, cuts, and abrasions
Whiplash and other soft tissue injuries
Bone fractures
Internal organ injuries
Internal bleeding
Spinal cord injuries
Paralysis
Crush injuries
Traumatic head and brain injuries, including concussions
You should seek prompt medical treatment as quickly as possible after your accident to ensure that your injuries and symptoms do not worsen over time. Moreover, seeking early medical intervention increases your chances of recovering high monetary compensation in your personal injury case. This is because insurance companies tend to believe that accident victims who seek prompt treatment sustained severe injuries in their accident.
While you attend medical appointments, a personal injury lawyer in your area can begin to prepare your case for settlement or litigation. Specifically, your lawyer may gather important documents, including police reports, investigation reports, photographs of the accident scene, and injury photographs.
Once your medical treatment is complete, your lawyer can add your medical records and lost income documents to this package and submit everything to the insurance company for review. If the insurance company adjuster decides to accept liability for the accident, your lawyer can start settlement negotiations on your behalf.
How do I File a Claim With the Insurance Company?
An accident victim usually deals with the at-fault party's insurance company in personal injury claims resulting from negligence.
However, if the accident victim suffered injuries in a motor vehicle crash, and the other driver did not have insurance or fled the accident scene the accident victim can pursue an uninsured motorist (UM) claim with their own insurance company or file a claim through the Alberta Motor Vehicle Accident Claims Program, otherwise known as MVAC. This program supplies up to $200,000 worth of coverage in uninsured and phantom vehicle accident cases in Alberta, where the accident victim has no other available insurance coverage.
An accident victim's lawyer may begin the claims-filing process by sending a settlement demand letter as part of a complete settlement demand package. A settlement demand letter makes an initial demand for settlement within the available insurance policy's coverage limits. –
In addition to the settlement demand letter, a lawyer will typically include copies of all relevant documents in the case, including injury photographs, investigation reports, police records, photographs of the incident scene, lost income documents from the accident victim's employer, and all related medical treatment records. The insurance company adjuster will review these documents, decide whether to accept fault for the accident, and potentially make an initial settlement offer.
A personal injury lawyer in your area can assist you with assembling all of the necessary claim documents and filing your personal injury claim with the appropriate insurance company.
If the insurer reaches out to you directly, it is never wise to give them much information. You risk saying something that might jeopardize your settlement offers. Instead, refer the insurer to your injury lawyer.
Why do Insurance Companies Make Low Settlement Offers?
Once the accident victim's lawyer submits a settlement demand package, the insurance company may make an initial offer to settle the claim. However, in almost all cases, these initial offers are far below the actual value of the claim and are not worth accepting.
Insurance companies make these low offers to see if accident victims are hurrying to resolve their claims. The insurance company hopes to resolve the case as quickly and cheaply as possible. That way, they can close their file and complete the case.
Despite what insurance companies state in their advertisements, they are not interested in representing your interests or awarding you the fair monetary compensation you deserve for your injuries. Instead, they are only interested in protecting their bottom line and safeguarding their financial interests. Consequently, you must have a knowledgeable lawyer advocating for you throughout settlement negotiations in your personal injury case.
After the insurance company returns with a low initial offer, your lawyer may engage in ongoing settlement negotiations with the adjuster. Sometimes, these negotiations will stretch for many weeks, or even months, until the insurance company makes a fair settlement offer. In some cases, favorable settlement compensation is not forthcoming until the accident victim's lawyer files a lawsuit in the civil court system. After filing suit, the insurance company can still increase its settlement offer, and the case may resolve at any point.
Your lawyer can assist you with every step of the claims-filing and litigation processes in your case.
Do I Need to Litigate My Case?
Accident victims typically need to litigate a personal injury case in the court system under one of two circumstances. First, the insurance company adjuster may dispute liability for the accident. In other words, the adjuster might allege that their insured did not cause the accident—or that the accident victim contributed to their own accident and injuries in some way.
Alternatively, the insurance company, despite multiple settlement negotiations, may simply refuse to offer settlement compensation that is favourable to the accident victim.
When your lawyer files a lawsuit in the court system, litigation will ensue. As part of this process, the parties will typically take one another's depositions and answer written questions, called interrogatories. These steps are part of the discovery process. The court may also require the parties to take part in one or more settlement conferences or mediation sessions. The purpose of these sessions is to help facilitate settlement discussions between the parties and try and resolve the case before trial.
A jury trial will typically happen if the parties cannot resolve their case through settlement. At trial, the jury members will resolve all disputed issues for the parties and decide what, if any, monetary damages to award the accident victim as compensation for their injuries and other losses. 
Instead of going to trial, the parties may consider binding arbitration, at which time an arbitrator will listen to the parties' respective evidence in the case and decide on a monetary award for the accident victim. In most instances of binding arbitration, the parties have already resolved any liability disputes. Therefore, the only remaining issue for the arbitrator to decide on is monetary damages.
When Is a Settlement Offer a Good Offer?
A good monetary settlement in a personal injury case is one that fairly and fully compensates an accident victim for all of the injuries they suffered in their accident, along with other related losses. In many personal injury cases, it will take numerous rounds of settlement negotiations between the parties, and sometimes filing a lawsuit, to get the insurance company to put favorable monetary compensation on the table.
An experienced personal injury lawyer advocating for your interests can help you decide whether you should accept a particular settlement offer, given your injuries, as well as the unique facts and circumstances of your case.
A personal injury claim may recover monetary compensation for:
Past and future pain and suffering
Mental distress and emotional anguish
Loss of life enjoyment
Loss of the ability to use a body part
Permanent disability or disfigurement
Lost income
Loss of earning capacity
Loss of spousal consortium and companionship
Your lawyer can determine which of these damages you are likely to recover in your personal injury claim or lawsuit. Your lawyer can then advocate for you every step of the way and work towards maximizing your total monetary award.
Call a Skilled Personal Injury Lawyer about Your Legal Matter Today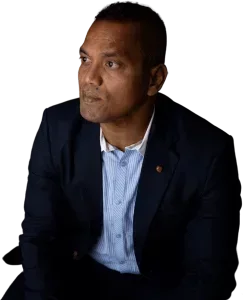 If you suffered injuries in an accident that resulted from someone else's negligent, reckless, or careless act, you should take prompt legal action. Accident victims only have two years, beginning on the date of their accident, to file a personal injury claim or lawsuit that seeks a favorable monetary award.
Absent a few exceptional circumstances, if the accident victim has not filed their lawsuit within two years, the court will prevent them from recovering any monetary damages for their injuries.
A personal injury lawyer can file a lawsuit right away, especially if the statute of limitations is soon to expire in your case. Your lawyer can also assist you throughout settlement and litigation and work towards maximizing the total damages you recover for your accident-related injuries.

Contact your personal injury lawyers in Edmonton can do all this while you focus on the most important thing, recovering from your injuries.