On January 1, 2022, Alberta imposed a Direct Compensation for Property Damage (DCPD) system. It is a system to deal with vehicle property damage auto insurance claims following a car accident.  Reach out to a car accident lawyer for more information.
What is It?
The DCPD is a mandatory auto insurance coverage that applies to motor vehicle accidents where you are not at-fault.
If you are in an accident where you are not at-fault, your own insurance company will cover the damage to your vehicle caused by the at-fault driver.
What Does the DCPD Cover?
The DCPD covers:
Vehicle Damage
Damage to items/contents in your vehicle
Rental vehicle coverage due to the loss of use of your vehicle
What About Other Damages?
The DCPD is specific to vehicle/property damage and not injuries incurred from a collision. Therefore, the DCPD does not impact your right to pursue legal action for other damages, like injuries. The DCPD does not affect your entitlement to medical or rehabilitation expenses available under your Accident Benefits/ Section B coverage under your insurance policy.
If you have suffered injuries as a result of the collision, it is important to seek medical treatment first. After you seek emergency medical treatment, you should speak with a knowledgeable personal injury lawyer.
The MNH Injury Team Gets Results
We get you the results you need and provide legal advice through the whole court process. Don't be unprepared when you could have one of the best legal teams out there to assist you. Reach out to us today to get your consultation.
How Much Does the DCPD Cover?
DCPD coverage only applies to not-at-fault accidents.
If you are 100% not-at-fault in the collision, the DCPD covers 100% of the property damage claim.
If you are partially at fault for the accident, the DCPD covers the not-at-fault portion of your vehicle damage.

For example, if you are 50% at-fault for the accident, your DCPD coverage is for 50% of the damage to your collision. The other 50% is paid by collision coverage if you purchased it on your policy or out-of-pocket if not. Collision coverage remains optional. However, purchasing collision coverage would protect you in the event you are at fault or partially at fault for an accident.

The DCPD does not apply to collisions that involve uninsured vehicles or hit and runs.
How is "Fault" Determined?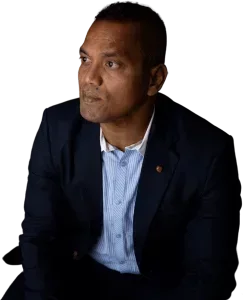 This will be determined by your insurers' claims representative with the help of DCPD regulation. Fault is also determined by looking at court cases and the applicable law. Although your insurance company pays for you vehicle damage under the DCPD, keep in mind that the at-fault driver is still liable and his driving record and possibly premiums will be affected as a result.
Do I Need to Do Anything for DCPD Coverage?
You do not need to do anything to ensure you have DCPD coverage. These changes took effect on January 1, 2022, and will be reflected in your policy. Reach out to a personal injury lawyer.