Pedestrian accidents often cause victims to suffer debilitating and long-term injuries that require extensive medical treatment, including surgeries and physical therapy. Most injuries and pedestrian accident cases occur because pedestrians have very limited protection.
Unlike drivers and passengers in automobiles, pedestrians do not have an outer barrier protecting them from the ground. Therefore, if a forceful collision occurs, they will likely fall to the ground and suffer serious injuries.

If you recently sustained injuries in a pedestrian accident that another driver caused, you should immediately get the legal help you need. A skilled pedestrian accident lawyer in your area can review your accident circumstances along with the police report and any body cam footage available. Your lawyer can then determine your eligibility for filing a pedestrian accident claim or lawsuit seeking monetary damages.

If you have a claim, your lawyer can help you recover the monetary damages you deserve through settlement or litigation. As your case proceeds forward, your lawyer can also address all of your legal concerns and help you make informed and intelligent decisions throughout your case.

Common Pedestrian Accident Locations
Pedestrian accidents are especially common in areas where significant numbers of people tend to be present or congregate.
Some of the most common locations for pedestrian accidents include:
Traffic intersection crosswalks
Sidewalks
Shopping centers
Parking lots
Parking garages
Even if you have the right-of-way in a crosswalk or believe you are safely walking on a sidewalk, a driver might still come from seemingly nowhere and collide with you. Such crashes can change your life in an instant.

In most situations, pedestrian accidents in these locations result from negligent driving maneuvers. If you suffered injuries in a recent pedestrian accident, an experienced personal injury lawyer in your area can help.
Your lawyer can help you file your claim and negotiate a favourable settlement offer with the at-fault driver's insurance company. If that is not possible, your lawyer can litigate your case in the court system and, if necessary, take your case to a civil jury trial or binding arbitration proceeding.

Common Pedestrian Accident Causes
Pedestrian accidents typically result from driver error and negligence. One of the most unfortunate causes of pedestrian accidents is intoxicated motor vehicle operation.
Most vehicle drivers are legally intoxicated if they have a blood alcohol concentration (BAC) of 0.08 percent or greater. However, minor drivers under twenty-one years of age and commercial vehicle operators must follow more stringent legal standards.

If an intoxicated driver causes a pedestrian accident, they may be subject not only to criminal and administrative penalties but also civil damages. In any situation, the at-fault driver's insurance company will cover the accident victim's damages in the case.

Alcohol and drug intoxication often lead to pedestrian accidents because intoxicated drivers usually experience limited physical and mental faculties. Specifically, alcohol may cause a driver's vision to become blurry, preventing the driver from seeing a pedestrian at an intersection crosswalk or near a sidewalk.
Additionally, alcohol and other controlled substances frequently slow down a driver's central nervous system, leading to impaired reflexes and delayed reaction time. In that situation, a driver who sees a pedestrian may not hit the brakes in time to avoid a collision.

In addition to alcohol and drug intoxication, some pedestrian accidents result from distracted driving. Individuals engage in distracted driving when they fail to watch the road and surrounding areas sufficiently.
For example, a driver might focus on a cell phone or GPS screen instead of watching the road. Additionally, they might be adjusting the music, talking to kids in the back seat, reaching for something, or eating and drinking. Any of these activities may distract drivers from the road and prevent them from seeing a nearby pedestrian.

Next, some pedestrian accidents occur when drivers fail to use their mirrors and backup cameras. In addition to looking straight ahead, drivers must regularly check both their side-view and rearview mirrors, as well as their vehicle's backup camera (if so equipped) while operating a vehicle on a roadway or in a parking lot or parking garage.
For example, when a driver fails to use their mirrors or cameras while backing out of a parking space, they may not notice a pedestrian walking behind their vehicle and, consequently, may bring about a collision.

Finally, some pedestrian accidents result from road rage and other traffic law violations. Road rage occurs when a driver reacts inappropriately to a roadway situation that arises. An enraged driver, for instance, might speed or aggressively weave in and out of traffic lanes. A driver executing these reckless maneuvers at or near a traffic intersection may cause a pedestrian accident.

Pedestrian accidents also happen when drivers violate other traffic laws, such as failing to yield the right-of-way to a pedestrian who is lawfully present in a crosswalk.

A skilled pedestrian accident lawyer in your area can help if you suffered injuries in a recent pedestrian accident. Your lawyer can help you file a personal injury claim with the at-fault driver's insurance company and work to ensure that you recover monetary compensation that is both fair and reasonable.
Your lawyer can also help you litigate your case if the insurance company refuses to compensate you fairly.

Common Injuries in Pedestrian Collisions
Pedestrian accidents often lead to very serious medical issues that require ongoing treatment. Since every pedestrian accident case is different, not every accident victim will suffer the same types of injuries. Various factors influence the injuries a pedestrian will likely suffer, including the speeds of the vehicles involved, the number of vehicles involved, and how the accident victim falls on the ground. The road surface and condition may also play a role in determining the injuries that a pedestrian accident victim suffers.

Some of the most common injuries that pedestrian accident victims sustain include road rash injuries, soft tissue contusions, rib fractures, broken bones, traumatic head and brain injuries, internal organ damage, spinal cord damage, and full and partial paralysis.

Seeking ongoing medical treatment for your pedestrian accident injuries is one of the most important steps in a personal injury case.

While you treat your injuries, a skilled pedestrian accident lawyer in your area can begin advocating for you and gathering the necessary documents to prove your case.
Those documents may include eyewitness reports, police body camera footage, photographs of the incident scene, photographs of your injuries, and police reports. Once your medical treatment is complete, your lawyer can prepare a settlement demand package to file with the at-fault driver's insurance company on your behalf.

Settling a Pedestrian Accident Claim
Most pedestrian accident claims settle at some point before trial. Most of the time, the involved parties choose to settle their case because of the significant expenses that often come with courtroom litigation, including fees for medical experts. Litigating a pedestrian accident case and taking it to trial may also take a significant amount of time.
In most circumstances, a personal injury lawyer will attempt to resolve a pedestrian accident victim's claim through settlement rather than litigation.
To obtain a favourable settlement in your pedestrian accident case, your lawyer can:
Gather the documents necessary to prove your pedestrian accident claim, including copies of the police report, statements from eyewitnesses, medical treatment records, tax returns, lost income statements, photographs of the pedestrian accident scene, and photographs of any visible injuries you suffered in your accident
Prepare and assemble a settlement demand letter on your behalf, demanding a specific financial settlement within the available insurance policy limits of coverage
Submit your settlement demand package to the insurance company adjuster who is handling your claim
Negotiate a fair settlement with the adjuster by continually pushing the adjuster for additional compensation and highlighting the strength of the claim as well as the claim's value
Threaten the insurance company with litigation if they refuse to compensate you appropriately for your tangible and intangible losses from the pedestrian accident.

If litigation becomes necessary in your case, your lawyer can file a lawsuit in the court system for you and begin litigating your case to a favourable resolution.

Litigating a Pedestrian Accident Case in Court
The litigation stage of a personal injury case starts when an accident victim's lawyer files a lawsuit.
After filing a lawsuit in the court system on your behalf, your pedestrian accident lawyer can assist you with:
Continuing settlement negotiations with the insurance company adjuster
Answering written interrogatories from the defence lawyer in the case
Preparing you for your discovery deposition so that you will testify convincingly when the time comes
Representing you at settlement conferences and other pretrial hearings that take place in court
Representing you at a civil jury trial and aggressively fighting for your legal interests by introducing evidence on your behalf in court
Pursuing alternative dispute resolution (ADR) options in your case, such as mediation or binding arbitration, and representing you at any of those out-of-court proceedings
Explaining all your legal options in clear terms every step of the way, helping you make decisions in your case that are both informed and intelligent.

Your pedestrian accident lawyer will do everything possible to assist you throughout the litigation stage of your case and help you achieve the highest possible monetary award, either through the settlement negotiation process or litigation in the court system.

Recovering Monetary Damages for Your Pedestrian Accident Injuries
Injuries that pedestrian accident victims suffer are often incapacitating and may severely limit their activity levels going forward. Injuries may also affect an accident victim's ability to work in the future. Fortunately, these accident-related losses are compensable via a personal injury settlement or litigation.
Some of the most common types of monetary damages in pedestrian accident cases include compensation for:
Loss of the ability to use a body part
Loss of spousal companionship
Loss of enjoyment of life
Lost earnings
Loss of earning capacity
Past and future pain and suffering, inconvenience, emotional anguish, and mental distress
Permanent disfigurement or disability.

To recover monetary compensation in a pedestrian accident claim or lawsuit, the accident victim must satisfy several legal elements. First, they must demonstrate that another driver behaved negligently or unreasonably under the circumstances and that, as a result, their accident occurred.
Next, they must demonstrate that they suffered at least one physical injury as a direct result of the accident. When it comes to proving this medical nexus, a treating healthcare provider can state for the record, to a reasonable degree of medical probability, that your injury or injuries are directly related to the accident and/or that you suffered one or more permanent injuries in the accident.

Your pedestrian accident lawyer can determine your eligibility for various monetary damages in your case and will help you prove the legal elements of your claim.

Talk to a Pedestrian Accident Lawyer Near You Right Away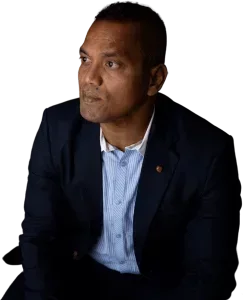 If you suffered injuries in a pedestrian accident that occurred at a traffic intersection, a sidewalk, or in a parking lot or parking garage, you should seek the legal help that you need right away.
Waiting too long to retain legal counsel to represent you in your case can be a mistake since pedestrian accident victims have only two years from their accident date to file a lawsuit seeking monetary damages.

Sometimes people believe that their accident case is simple and that they can negotiate with the insurance company on their own. This is nearly always a mistake. Insurance companies will make every effort not to pay accident victims. By enlisting the help of a lawyer, you can help ensure that does not happen to you.

Your pedestrian accidents lawyer in Edmonton can file a timely personal injury lawsuit on your behalf and aggressively negotiate with insurance company representatives. Your lawyer can also explain potential litigation options in your case and, if necessary, take your case to a civil jury trial or binding arbitration hearing.
At these proceedings, your personal injury lawyer in Edmonton will be your advocate and work to pursue the highest monetary compensation available for your pedestrian accident injuries.