Motorcycle accidents, especially those that occur at high speeds, often come with severe property damage and debilitating personal injuries. If you suffered property damage to your motorcycle in a crash that resulted from someone else's negligence, you can turn to your own insurance company for the necessary monetary compensation and damages.
In some instances, your insurance company may total your motorcycle, so they must ordinarily pay you the total market value of your motorcycle, less any deductibles. If you suffered physical injuries in the crash in addition to your property damage, you can file a claim or lawsuit with the at-fault driver's insurance company as well.
Following a motorcycle crash, many accident victims are unsure of where they should turn or what they should do to recover the compensation they need. In addition to seeking prompt medical treatment for physical injuries in a motorcycle crash, you should talk with a knowledgeable motorcycle accident lawyer immediately.
Your lawyer can determine your eligibility to file a property damage claim with your insurance company and a personal injury claim against the at-fault driver's insurance company. If you're eligible to file these claims, your lawyer can help you through every step of the process and work to recover the monetary compensation you need for your property damage and physical injuries.
How Do Motorcycle Accidents Frequently Happen?
In most situations, motorcycle accidents happen when others drive carelessly and negligently under the circumstances. At other times, motorcycle crashes occur because of roadway defects, such as deep cracks, potholes, spalling, and other imperfections on roadways.
One of the most common causes of motorcycle accidents that lead to a totaled motorcycle, along with debilitating physical injuries, is speeding. Everyone must drive vehicles within the posted speed limit, and when they fail to do so, they are more likely to lose control of their car and cause a serious accident.
Serious motorcycle crashes also commonly occur when others drive under the influence of drugs or alcohol. Alcohol and certain drugs can slow down a driver's central nervous system and reaction time. Consequently, the intoxicated driver may not focus their full time and attention on the road. Moreover, an intoxicated driver may experience blurred vision, delayed reflexes, limited concentration, and delayed reaction time, preventing them from operating their vehicle carefully and safely.
When passenger vehicle drivers have a BAC of at least 0.08 percent, they are per se intoxicated. If a police officer arrests them for DUI and they incur a criminal conviction, they may face criminal penalties, including jail time. In addition, if they cause a motorcycle crash, they and their insurance company may be responsible for paying personal injury compensation to the accident victim.
Next, some serious motorcycle accidents happen when people drive while fatigued. Like an intoxicated driver, a fatigued driver often experiences delayed reflexes and reaction time, along with a general inattentiveness to the road. Drivers who fall asleep while behind the wheel may cause their vehicle to careen out of control and strike a nearby motorcyclist.
Finally, some devastating motorcycle accidents happen because of distracted driving. When a driver diverts their attention away from the road to focus on an electronic device, like a GPS navigation system, cellular phone, or tablet, they may not see a nearby cyclist, bringing about a serious accident.
If you incurred significant property damage to your motorcycle or suffered physical injuries in a crash that resulted from another driver's negligence, you should speak with an experienced motorcycle accident lawyer in your area to learn more about your legal options. Your lawyer can help you file a property damage or personal injury claim with the appropriate insurance company and work to recover the fair compensation you deserve.
How Do You Determine the Value of a Totaled Motorcycle?
Motorcycles can sustain extremely serious damage in an accident. The extent of the motorcycle's damage depends greatly on the type of accident and the speeds of the involved vehicles. In a tailgating accident, for example, the majority of damage to the motorcycle is to the back end, while the front end of a motorcycle may suffer serious damage in a head-on crash.
Also, when the involved vehicles travel too fast just before the crash, they are more likely to cause more serious damage.
Generally speaking, a motorcycle is a total loss in an accident when the cost to repair the motorcycle, in addition to its scrap value, is more than the motorcycle's fair market value immediately before the accident. For example, if your motorcycle has a fair market value of $6,000 at the time your crash took place, the scrap value of your motorcycle was $2,000, and your motorcycle will cost a total of $5,000 to repair, then your motorcycle fits the definition of a total loss.
A motorcycle's fair market value (FMV) is what a reasonable or average purchaser might pay to buy your motorcycle before the accident, in its then-current condition, while on the open market. Some reference materials, like the Kelly Blue Book, may undervalue a motorcycle in some respects.
In contrast to the Kelly Blue Book, the FMV accounts for your motorcycle's unique features. These features may include personalization, additions you made to your motorcycle, and the sentimental value of your motorcycle. FMV also differs from your motorcycle's actual cash value or ACV. This value is the motorcycle's total replacement cost, less the depreciation of a damaged motorcycle when the accident occurred.
In cases where the insurance company deems your motorcycle a total loss, it should pay you the full market value, less any deductibles the appraiser must deduct from the total amount. The full market value of a motorcycle is the motorcycle's value when the accident occurs—not the value of the motorcycle when a buyer purchases it.
In most instances, the full market value of the motorcycle is lower than the motorcycle's purchase value. This is because wear and tear on the motorcycle, the number of miles driven, and depreciation are all deductible from the motorcycle's total value.
A knowledgeable motorcycle crash lawyer in your area can help you determine the full market value of your motorcycle and ensure that you recover the full amount of property damages you deserve.
Can You Negotiate Your Motorcycle's Total Loss Value With Your Insurance Company?
In both property damage and personal injury claims and lawsuits, insurance companies are incentivized to pay you as little monetary compensation as possible. Insurance companies are big businesses and will do anything they can to undervalue claims and keep as much of their money in-house as possible. After all, insurance companies can potentially lose a significant amount of money if they have to pay out a large property damage or personal injury settlement in a case.
Consequently, maximizing your property and personal injury damages is often an uphill battle when dealing with insurance company adjusters. Given this difficulty, you should speak to a knowledgeable motorcycle accident lawyer as soon as possible after your crash takes place.
A skilled motorcycle accident lawyer in your area can help you object to the insurance company's offer regarding your motorcycle's fair value. Your lawyer can formally object to the offer and demand that they increase it appropriately. If that does not happen, your lawyer can threaten the insurance company with litigation and, if necessary, pursue the case in the court system.
What Are Some Factors That May Affect a Motorcycle's Total Loss Value?
Several factors may greatly affect the total loss value of your motorcycle in an accident. One such factor is the motorcycle year. In most instances, except for collectible motorcycles, the value of a motorcycle depreciates over time. This is especially true as new technology and models come onto the market.
Another condition that may affect a motorcycle's value is its color. This is especially true when the color of a motorcycle is not the factory's original.
Next, the motorcycle's overall condition may affect its total value. Obviously, motorcycles that do not have any fading, tears, or scratches will be worth more than damaged motorcycles. On the other hand, motorcycles with rust, broken electronics, scratches, and other defects will be worth less than pristine motorcycle models.
Finally, aftermarket modifications might affect the value of a particular motorcycle model. Such modifications often include custom paintwork, LED underflow, or usual handlebars and large rims.
If you believe that the insurance company is not evaluating your motorcycle appropriately, an experienced motorcycle crash lawyer can help you get the fair value you deserve.
Common Physical Injuries in a Motorcycle Accident
In addition to property damage, many motorcycle accident victims suffer extremely serious and sometimes permanent physical injuries. Unlike car and truck riders, motorcycle riders lack adequate protection in an accident. They also experience direct exposure to their environment and lack a physical barrier between themselves and the ground.
Therefore, if the force of a collision knocks them off their motorcycle, they're likely to suffer extremely serious injuries. Some of the most common injuries that motorcycle crash victims sustain in an accident include road rash, spinal cord damage, full or partial paralysis, broken bones, rib fractures, traumatic head and brain injuries, and death.
When a motorcycle accident victim suffers one or more of these injuries in a crash resulting from someone else's negligence, they may be eligible to pursue a personal injury claim with the at-fault driver's insurance company.
Your lawyer can help you negotiate a fair settlement offer from the insurance company that fully compensates you for your injuries. However, if the insurance company denies liability for your accident or otherwise refuses to compensate you adequately, you can file a lawsuit against the at-fault driver and pursue monetary damages in court.
Motorcycle accident victims only have two years from their accident date to file a lawsuit seeking monetary compensation. Therefore, you should retain knowledgeable legal counsel in your injury case as quickly as possible.
Recovering Monetary Damages for Your Motorcycle Accident Injuries
Every motorcycle accident claim and lawsuit is different. Consequently, the extent and nature of an accident victim's injuries and damages vary considerably from case to case. In general, the more serious a motorcycle accident victim's injuries, and the more extensive their medical care, the higher the monetary compensation they may recover for their injuries.
First, a motorcycle crash victim may be eligible to recover economic damages. These damages compensate accident victims for their lost earnings if they missed time from work following their accident. Their pain and other symptoms might have prevented them from working, or they may have needed to take time off to go to the doctor or have physical therapy visits.
In serious motorcycle accidents with significant property damage, an accident victim may suffer such severe injuries that they have to switch jobs or careers entirely due to their injuries. Often, an accident victim might have to take a significant pay cut in this scenario. When that happens, the accident victim can pursue a claim for loss of earning capacity.
In addition to these economic damages, motorcycle crash victims can recover various non-economic damages for their accident-related injuries. For example, they can pursue monetary recovery for their loss of life enjoyment, loss of the ability to use a body part (such as with a full or partial paralysis injury), loss of spousal companionship and consortium, past and future pain and suffering, inconvenience, emotional anguish, mental distress, permanent disability, and permanent disfigurement, if they sustained a permanent injury in their motorcycle crash.
A knowledgeable motorcycle accident lawyer in your area can help you recover the monetary damages you need for your injuries and other losses.
Call an Experienced Motorcycle Accident Lawyer in Your Area Today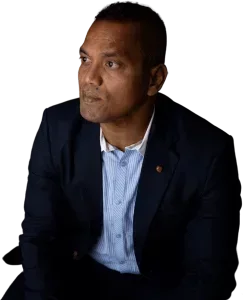 If you sustained property damage or physical injuries in a recent motorcycle crash, you should reach out to experienced legal counsel immediately.
Your personal injury lawyer in Edmonton can help you determine your motorcycle's total loss value and help you recover the property damages you need. Moreover, if you sustained physical injuries in your accident, your lawyer can help you file a personal injury claim—or a lawsuit in the court system —seeking monetary recovery.