What is the minimum compensation for whiplash? Whiplash injuries can leave accident victims in severe, permanent pain. If you sustained a whiplash injury in a recent car accident that was not your fault, complete all the medical treatment you need to improve. After seeking initial medical treatment and beginning your ongoing treatment regimen, contact a knowledgeable car accident lawyer in your area as soon as possible.
In most whiplash injury cases, time is of the essence. Therefore, by seeking legal counsel early in the process, you increase your chances of recovering fair monetary damages for your whiplash injury and in getting the right legal advice on how to best handle your claim and everything that comes with it.
Your whiplash lawyer can help you recover the monetary damages you need by aggressively negotiating with the insurance company settlement adjuster who handles your claim and, if necessary, by litigating your case in the court system after filing a timely lawsuit.
Your lawyer can also explain your legal options, guide you through each step of the process, and work to maximize the financial recovery you receive in your car accident claim or lawsuit.
Common Car Accidents that May Lead to a Whiplash Injury
Whiplash is a soft tissue injury that occurs when an accident victim's head and neck whip abruptly forward and backward in a car accident, often causing them to suffer severe pain.
Because whiplash is a soft tissue injury, it does not involve a fracture or broken bone. However, the accident victim may still need to undergo lengthy medical treatment and physical therapy to fully recover from their injury. They may even need a surgical procedure to correct the whiplash injury.
For a car accident to produce a whiplash injury, it must typically happen with a significant amount of force—and at a high rate of speed. In addition to whiplash injuries, some collisions are so forceful that they lead to broken bones, traumatic head and brain damage, bruises, and other serious injuries.
Many car accidents that cause whiplash injuries result from driver negligence. A driver might be under the influence of alcohol or drugs or violating a traffic law right before the accident occurs. Alternatively, the driver might fall asleep at the wheel or ignore the road while driving. Any of these negligent actions and inactions may cause a sudden crash that catches the accident victim, driver, or passenger entirely off guard.
A rear-end collision is one of the most common car accidents that leads to whiplash injuries. These accidents often happen when a distracted or intoxicated driver exceeds the speed limit or fails to observe the road. The force of the crash from behind may cause an accident victim's head and neck to lurch forward and then abruptly backward, causing severe muscular strain in their neck or upper back.
Whiplash injuries can also happen when an accident victim's body moves around in a head-on crash, sideswipe accident, or broadside accident at a traffic intersection.
Whenever an accident victim suffers a whiplash injury due to another driver's reckless behaviour, they can file a claim with that driver's insurance company and begin settlement negotiations through their lawyer. A skilled whiplash injury lawyer in your case will explore all of your legal options and assist you during every stage of the settlement process.
Ways to Recover Monetary Compensation Following a Whiplash Injury
An accident victim can recover monetary compensation following a whiplash injury in several ways. First, they can settle their claim with the insurance company for the at-fault driver. Alternatively, they can litigate their case in the court system and take it to a civil jury trial or binding arbitration proceeding. Sometimes, whiplash injury cases settle while the case is still in litigation but before the case proceeds to trial or arbitration.
Settling a whiplash injury case is frequently an uphill battle—especially when the injured accident victim does not have a lawyer advocating for them. Insurance companies and their adjusters typically assume that unrepresented car accident victims lack the necessary skills and legal knowledge to negotiate a reasonable settlement offer in their claim. Plus, insurance companies generally view whiplash injuries as minor injuries despite evidence to the contrary, making it difficult to get a reasonable offer from them without legal representation.
Consequently, adjusters often make unrepresented accident victims lowball settlement offers and try to settle these cases as cheaply as possible. Even when a lawyer is negotiating a whiplash injury claim, several rounds of negotiations may be necessary before the involved parties settle their case amicably.
An experienced whiplash injury lawyer can help you determine whether a particular settlement offer is likely fair and reasonable, given the circumstances of the accident and your injuries.
Your lawyer can also advise you whether you might be better off litigating your case by filing a lawsuit in the court system. Lastly, once the litigation process ends in your case, your lawyer can help you decide whether you may benefit more from a mediation, civil trial or arbitration proceeding.
When settling or litigating a whiplash injury case, time is a critical factor. This is because accident victims have a set timeframe in which they must file a personal injury lawsuit stemming from their whiplash injury. Alberta's two-year statute of limitations applies to all personal injury claims and lawsuits. Absent exceptional circumstances, if the accident victim does not file their lawsuit within two years of the original accident date, they waive their right to recover monetary damages of any kind.
A lawyer can guide you through the litigation process and will file a lawsuit on your behalf if the statute of limitations is due to expire in your case soon. Your lawyer can also represent you during all litigation proceedings and pursue the highest amount of compensation available, given your accident and injury circumstances.
The MNH Injury Team Gets Results
We get you the results you need and provide legal advice through the whole court process. Don't be unprepared when you could have one of the best legal teams out there to assist you. Reach out to us today to get your consultation.
Amounts and Types of Available Monetary Compensation for Whiplash Injuries
The amount of monetary compensation that a car accident victim may recover for a whiplash injury depends upon many circumstances. The extent of the whiplash injury, the medical treatment involved, and the amount of the accident victim's pain and suffering all play a role in the final damage award.
A whiplash injury settlement, jury verdict, or binding arbitration award can range anywhere from the Alberta capped amount to significantly higher, depending upon the overall accident circumstances and the extent of the accident victim's whiplash injury.
Of course, not all whiplash injury victims will be eligible to recover identical amounts and types of damages. These monetary damages are extremely case-specific, and one injury victim's monetary award may be significantly more or less than a different accident victim receives.
Some whiplash injuries are so severe that accident victims must remain off work for a significant period. This is especially true if the injured accident victim works in the building or construction industry, where they must perform considerable manual labour. In those instances, the accident victim may receive compensation for their lost earnings.
To recover monetary damages, an accident victim must typically submit proper documentation to the insurance company representative handling their claim. This documentation may include copies of earnings statements from their employer, as well as copies of prior income tax returns for the past several years.
Moreover, if their injury is so severe that they cannot return to the same job or line of work, they may be eligible to pursue a claim for lost earning capacity. As part of a lost earning capacity claim, the accident victim can receive monetary damages that total the difference between their former and current salaries.
In addition to lost wage claims, whiplash injury victims can pursue damages for their pain, suffering, and inconvenience. Judges and juries frequently award compensation for past pain and suffering when the accident victim endures pain and symptoms between their accident date and the present time.
However, judges and juries typically only award permanent pain and suffering damages when an accident victim suffers a permanent injury. To establish that a whiplash injury is permanent in nature, the accident victim will need a qualified medical provider on their side supporting their personal injury claim. A medical provider can examine the accident victim, draft a permanency report, and, if necessary, testify at a discovery deposition or jury trial about the accident victim's permanent condition.
Whiplash injury victims can also pursue monetary damages for their loss of life enjoyment. These damages are available when accident victims can no longer enjoy the social and recreational activities they once enjoyed due to their injuries. Similarly, if their injuries prevent them from being intimate with a spouse, they can make a claim for loss of spousal consortium and companionship.
The primary job of a local whiplash lawyer is to help you maximize your damages and become whole again. Your lawyer can do this by aggressively negotiating with the insurance carrier and, if necessary, pursuing a favourable litigation result in your case.
What Happens During Whiplash Litigation?
Insurance company adjusters are not always the easiest to deal with in car accident claims involving whiplash. In fact, they are sometimes downright difficult. When an insurance company denies that their insured did anything wrong in your accident—or when they simply fail to make you a fair settlement offer—then you may need to file a lawsuit and litigate your case in court.
During the litigation stage of a personal injury case involving whiplash:
Your lawyer will file a formal, written lawsuit with the court, typically located in the venue where your car accident happened.
You may undergo a permanency evaluation with a medical provider if you claim that your accident-related injury or injuries are permanent.
A defence lawyer will enter an appearance in your case and defend the at-fault driver who caused your accident.
Both parties will engage in the discovery process, during which time they will answer written questions about the case, called interrogatories, and participate in a deposition.
Settlement negotiations in the case may continue until both parties mutually decide to settle the case for a specific amount of money or the parties reach an impasse.
The parties will attend one or more settlement conferences—or mediation sessions—with the court, during which time a judge or neutral mediator will help facilitate meaningful settlement discussions between the parties and hopefully bring them closer to a settlement number that they will both agree to.
The parties may take the personal injury case to a civil trial, during which time a judge or jury will decide the case outcome. In other words, the judge or jury will determine what, if any, monetary compensation to award the car accident victim for their whiplash injury and other potential injuries.
The parties may take their case to a binding arbitration hearing, at which time a neutral arbitrator—whom the parties pre-select ahead of time—decides the amount of monetary compensation to award the car accident victim for their whiplash injury.
A skilled car crash lawyer in your area can assist you with all of these steps and help you pursue the best possible litigation result.
Call an Experienced Whiplash Injury Lawyer in Your Area Today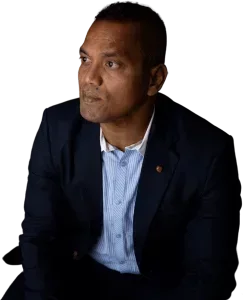 If you sustained injuries in a whiplash accident that resulted from another driver's negligence, you should take legal action in your case as soon as you possibly can. The sooner you retain legal counsel to represent you, the sooner your lawyer can begin assembling your settlement demand package, filing a claim with the insurance company, and negotiating with the insurance company representative on your behalf. The longer you take to retain legal counsel, the longer it will take for your case to settle or go to court.
As soon as your personal injury case is in a capable lawyer's hands, your lawyer can begin advocating for your legal interests. During the settlement negotiation stage of your case, a lawyer can be beneficial since insurance companies are routinely unfair to unrepresented accident victims. Your lawyer can aggressively fight for your legal rights, both during settlement negotiations and in court, to help you obtain favourable monetary compensation for your whiplash injury.
You should stay focused on physical therapy and recovery, so allow an injury lawyer to handle your claim.