Losing a close loved one is never an easy thing to accept. But when a loved one dies in an accident that resulted from another person's carelessness or recklessness, the loss hits even deeper. Although no amount of money can ever replace a lost loved one, it can help to bring about a sense of closure and justice for surviving family members.
A surviving family member is eligible to bring a wrongful death legal action if their loved one died as a result of someone else's negligence, recklessness, intentional act, or omission. However, the deadline for filing a wrongful death claim or a lawsuit is extremely short. Survivors only have two years from the date of their loved one's death to take legal action for damages. If the surviving family member files their wrongful death lawsuit even one day after the statute of limitations has run, they will no longer be eligible to recover monetary compensation.
As soon as possible after your loved one's fatal accident, you must contact an experienced wrongful death lawyer to represent you. First, your lawyer can meet with you to discuss the circumstances of your loved one's accident and determine if you or other family members are eligible to file a wrongful death claim or lawsuit.
Once the court opens an estate for your loved one and names a personal representative to head the estate, your lawyer can help you through the claims-filing process and negotiate with the at-fault party's insurance company on your behalf. Finally, if the insurance company refuses to offer you the fair wrongful death compensation you deserve, your lawyer can file a lawsuit in court and pursue monetary compensation on the estate's behalf.
Your compassionate Edmonton wrongful death lawyer will be by your side every step of the way, helping you obtain justice and closure for your deceased loved one.
Eligibility to File a Wrongful Death Claim or Lawsuit
According to the Fatal Accidents Act (FAA), certain surviving relatives are eligible to file a wrongful death claim or lawsuit when their loved one dies. Eligible family members include spouses, children, parents, and interdependent adult partners.
Many untimely deaths result from accidents where individuals violate safety regulations, traffic laws, and other duties.
Some of the most common accidents that lead to fatalities and wrongful death claims include:
Bicycle and motorcycle accidents
Car and truck accidents
Product malfunctions
Workplace accidents
Medical negligence and malpractice
Fatal pedestrian accidents may occur anywhere that pedestrians are present, including on sidewalks, in parking lots, at crosswalks, and in parking garages. These accidents typically happen when drivers operate their vehicles while intoxicated—or when they fail to observe the road. For example, a driver not paying attention may not even see a pedestrian proceeding through an intersection crosswalk. Similarly, when drivers fail to use their rearview and side view mirrors, they may not notice pedestrians walking behind their vehicle while they back out of a parking space.
Moreover, fatalities often occur when drivers negligently cause their vehicle to hit a cyclist. Motorcycle and bicycle riders have minimal protection, except for their helmets. They are directly in their surrounding environment, and if a negligent driver strikes them, they may fall to the ground, sustaining severe injuries.
Likewise, when motor vehicle drivers negligently speed, fail to watch the road, exhibit road rage, fail to yield the right-of-way to other vehicles at the appropriate times, and violate other traffic laws, they may cause accidents with other vehicles. As a result, the drivers and occupants of those other vehicles may suffer fatal injuries. This is especially true if the accident occurs at a high rate of speed or involves a head-on collision.
Untimely deaths also occur when products malfunction in some way. Product manufacturers, distributors, and designers have a legal duty to manufacture their products safely and carefully, utilizing all of the necessary testing protocols. When product manufacturers fail to test their products adequately before selling them to the public, they may enter the market in a defective condition. When consumers suffer fatal injuries while using the product correctly, their surviving family members can file a wrongful death claim against any entity in the product distribution chain.
Moreover, some individuals suffer fatal injuries in slip-and-fall accidents. Premises owners have a duty to maintain their premises in a reasonably safe condition at all times for their visitors' benefit. Specifically, they have a responsibility to inspect their properties for both known and unknown dangerous situations which may exist.
They also have a duty to promptly warn about these hazardous conditions—or repair them within a reasonable time. If they fail to do so and a fatal accident occurs, they and their insurance companies may be liable for wrongful death damages. The most common premises accidents that result in fatalities involve slip and falls, where the accident victim hits their head, neck, or back on the ground.
Workplace accidents may also cause fatal injuries. This is especially true if an individual is working in an inherently dangerous environment, such as a construction zone or building site. These workers frequently work on—and around—heavy and dangerous equipment daily.
If equipment malfunctions, and they suffer a fatal injury while on the job, their surviving family members may file a third-party wrongful death claim against a project supervisor, contractor, or equipment manufacturer. They may also file a workers' compensation claim against the deceased worker's employer for death damages.
Finally, some untimely deaths result from medical negligence, where a medical doctor or other healthcare provider makes a grave mistake. Fatalities may occur when a doctor performs a medical procedure incorrectly, leaves a medical instrument inside a patient at the end of a procedure, misdiagnoses a patient, or fails to diagnose a patient with a medical condition that leads to their untimely death.
You have legal options available if you lost a loved one due to another person or entity's negligent act or omission. A knowledgeable and compassionate wrongful death lawyer in your area can review your circumstances and explain what those options are. Your lawyer can then assist you throughout the wrongful death claims-filing and litigation processes, helping you recover reasonable compensation on behalf of your deceased loved one.
The MNH Injury Team Gets Results
We get you the results you need and provide legal advice through the whole court process. Don't be unprepared when you could have one of the best legal teams out there to assist you. Reach out to us today to get your consultation.
Satisfying the Legal Burden of Proof in a Wrongful Death Claim or Lawsuit
To recover wrongful death damages, the wrongful death claimant has the legal burden of proof. The at-fault individual or entity does not need to prove anything in the case.
The legal elements of proof in a wrongful death claim are similar to those in a standard personal injury claim or lawsuit. Specifically, the wrongful death claimant must demonstrate that a person or entity violated the prevailing standard of care and that, as a result, the fatal accident or incident occurred.
Moreover, the claimant must establish that the subject occurrence was the direct cause of their loved one's untimely death. For instance, in the case of a motor vehicle crash, the claimant must demonstrate that another driver acted in a careless or reckless manner under the circumstances—such as by driving while intoxicated—and that, as a result, the fatal accident occurred.
To prove these legal elements, your lawyer may need to retain an expert who can testify on your behalf, either at a discovery deposition or civil jury trial. For example, an accident reconstructionist can visit the accident scene, speak with eyewitnesses, and review police reports to determine exactly how the accident occurred—and who was responsible for it. The accident reconstructionist may then testify in support of your wrongful death claim or lawsuit.
An experienced wrongful death lawyer in your area can help you prove the legal elements of your claim or lawsuit and retain the necessary experts to testify in support of your case.
Common Wrongful Death Damages
Every wrongful death claim is different, and different claimants will recover varying amounts of monetary compensation. Numerous factors determine the types and amounts of wrongful death damages a claimant may recover. Those factors include the type of accident, the circumstances surrounding the accident, the amount of time between the occurrence and the victim's death, and the amount of pain and suffering the decedent endured prior to their untimely passing. Another critical factor is whether the surviving family members depended on the deceased individual for income.
As part of a wrongful death claim or lawsuit, the claimant may first pursue monetary compensation for burial and funeral expenses after their loved one passes away. Moreover, if surviving family members were dependent upon the decedent for income, and if the decedent was the primary breadwinner, the claimant can pursue monetary compensation for the loss of the decedent's future income.
Many decedents do not pass away immediately after their accident. Instead, they may need to undergo medical treatment and endure tremendous significant pain and suffering. Wrongful death claimants can recover monetary compensation for their loved one's pre-death symptoms.
Finally, wrongful death claimants may seek monetary damages for loss of the decedent's comfort, companionship, and care going forward.
Your wrongful death lawyer's job is to do everything possible to help you maximize the wrongful death damages you recover in your claim or lawsuit. Your lawyer can do this by presenting a sympathetic case and aggressively negotiating with the insurance company adjuster for reasonable compensation.
Filing a Wrongful Death Claim or Lawsuit
The process of filing a wrongful death claim or lawsuit can be extremely tedious. Therefore, it is in your best interest to have an experienced and compassionate wrongful death lawyer advocating for you at all stages of the process.
First, your lawyer can assemble a settlement demand letter and demand package to send to the insurance company. This demand package will include important documents, including copies of the decedent's medical records, earning statements, photographs of their injuries, and photographs of any property damage. The at-fault party's insurance company will use these documents to evaluate the claim and potentially make an initial settlement offer.
Initial offers in wrongful death claims are typically far below the actual value of the claim. Insurance companies and their adjusters know that the decedent is obviously not available to testify should their case proceed to a deposition or jury trial. Therefore, adjusters will likely lowball their first settlement offer in an attempt to resolve the claim quickly and cheaply.
A knowledgeable wrongful death lawyer can aggressively negotiate with the adjuster on your behalf and pursue a higher settlement offer. If the insurance company adjuster does not increase their offer significantly, you have the option of filing a wrongful death lawsuit and litigating your case in court.
Litigation begins when your lawyer files a wrongful death lawsuit in the court system. Although the case can still settle, the court may set various deadlines for the case, as well as a settlement conference and jury trial date.
If the wrongful death claim remains unresolved by the end of litigation, the parties can take their case to a civil jury trial and allow the jury to decide the total wrongful death damages to award the claimant.
Your lawyer can explain all of your legal options throughout your wrongful death claim or lawsuit and help you make the best possible decisions for your case.
Speak to a Wrongful Death Lawyer in Your Area as Quickly as Possible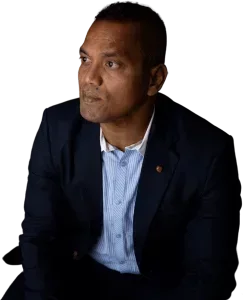 Time is of the essence in a wrongful death case—just as in a personal injury case. Given the extremely short statute of limitations period, you must retain a skilled lawyer to represent you throughout your wrongful death claim as soon as possible. If you do not, you will severely limit your options.
Your lawyer can zealously negotiate and litigate the claim on your behalf and fight for your right to obtain the justice you deserve from the at-fault party's insurance company and replace the only losses that you can replace. For more information, reach out to an Edmonton personal injury lawyer.