Several scenarios may be the basis for a personal injury claim or lawsuit. Some of the most common personal injury claims from common accidents include drunk driving car crashes, wrongful death, medical malpractice, slip and fall incidents, premises accidents, dog bites, and boating accidents.
What do personal injury lawyers look for? Your eligibility to file a personal injury claim or lawsuit depends upon the circumstances of your accident. Although personal injury lawyers are in the business of helping accident victims, they also aim to be selective about the cases they take on. Not all personal injury cases are the same; some have significantly more value than others.
A personal injury lawyer in your area can determine if you are eligible to file a claim for damages and can speak to your likelihood of success. Your Edmonton personal injury lawyer can also ballpark the compensation you may recover for your accident-related injuries.
Factors a Lawyer May Consider When Evaluating a Potential Claim
Personal injury claims nearly always involve the legal concept of negligence. Ordinarily, a person or entity is negligent when they deviate from the controlling standard of care in some way. A negligent person does something that a hypothetical reasonable person should not have done under the same or similar circumstances. Alternatively, a party behaves negligently when they fail to do something that a reasonable person should have done in a similar situation.
When evaluating a potential personal injury claim, it is up to a lawyer to perform the necessary due diligence to see if you are eligible to file the claim in the first place.
Some factors that a personal injury lawyer may consider before taking on a claim include:
Liability concerns: Liability has to do with who caused your accident. When evaluating the strength or weakness of a potential personal injury claim, lawyers will look at various factors. Their due diligence may include reviewing a police report or incident report, speaking with eyewitnesses to the occurrence, or retaining an accident reconstructionist to piece together exactly how the accident occurred—and determine who was responsible. A police report or accident reconstructionist may also shed light on whether an accident victim caused or contributed to their own accident. If so, that may discourage a lawyer from taking on the case.
Ability to prove the case: When deciding whether to take on your personal injury claim, a lawyer will consider the likelihood that you can prove the legal elements of your claim or lawsuit. In a personal injury claim, the accident victim has the sole legal burden of proof. The at-fault individual or entity does not need to prove anything in the case. To be successful in a personal injury claim and recover monetary damages, your lawyer must establish that someone else acted unreasonably under the circumstances. They must also show that this breach of the prevailing duty of care caused the accident, leading to your injuries. If you can satisfy all of these legal elements, you can recover various damages. However, if your lawyer is uncertain about your ability to prove the claim elements, they may be less willing to take on your case.
The severity of your claimed injuries: To recover monetary damages in a personal injury claim or lawsuit, you must have suffered at least one physical injury due to someone else's negligence in the accident. Personal injury claims may not involve property damage solely. An accident victim's injuries typically depend on the type of accident that occurs, the force of the collision, and whether their body strikes the ground in the accident. Common injuries include soft tissue contusions, fractures, broken bones, internal organ damage, traumatic head and brain injuries, spinal cord injuries, and paralysis. In some instances, these injuries are permanent and likely cause the accident victim to experience symptoms for the rest of their life. To show that a particular injury is permanent, a medical provider must state on record—and to a reasonable degree of medical certainty—that the injury in question is unlikely to improve over time. Most personal injury lawyers will consider the severity of your injuries, along with your likelihood of recovering damages, before they decide to take on your case.
Whether you have spoken with an adjuster: In most personal injury cases, the accident victim's lawyer usually deals with the insurance company for the at-fault person or entity. However, it is never a good idea for an accident victim to speak with the at-fault insurance company's adjuster directly—or, even worse, provide them with a recorded statement. This is because adjusters often try and trip accident victims up when asking them questions, causing them to inadvertently say something damaging about their claim. If the accident victim has already spoken with an adjuster or provided them with a recorded statement, a personal injury lawyer may be less likely to take on the case, believing it unprofitable.
The MNH Injury Team Gets Results
We get you the results you need and provide legal advice through the whole court process. Don't be unprepared when you could have one of the best legal teams out there to assist you. Reach out to us today to get your consultation.
Monetary Compensation You May Recover for Your Injuries
If you can satisfy the legal elements of your claim, you can recover various types and amounts of monetary damages, depending upon the severity of your injuries.
Accident victims might be eligible to recover compensation for lost wages if they had to miss time from work to recover from their injuries. To prove their lost wages, the accident victim or their lawyer must typically introduce evidence that shows how much money they had been making per day, per hour, or per month, prior to their accident.
Common examples of evidence an accident victim may use to prove their lost wage claim is copies of pay stubs, documentation from an employer, and copies of prior years' tax returns. Moreover, if an injury prevents them from returning to their former job or occupation—and they have to take a pay cut—they may be eligible to file a claim for loss of earning capacity.
Accident victims can also pursue damages for past and future pain, suffering, and inconvenience. Past pain and suffering damages compensate accident victims for the symptoms and pain they endured from their accident date up until the present time. Future pain and suffering damages, on the other hand, compensate accident victims for their anticipated pain, suffering, and inconvenience going forward.
Serious accidents may also cause accident victims to experience extreme mental distress and emotional anguish. For example, a car accident victim may become nervous when driving or riding in a car and may avoid the location where the crash happened. The accident victim may also suffer post-traumatic stress disorder (PTSD) due to the trauma they experienced in their accident.
If the accident victim sought treatment from a psychologist or psychiatrist after their accident, they can recover monetary compensation for their mental anguish and emotional distress. However, the medical provider must causally connect their claimed mental distress to the accident.
Accident victims can also recover damages for loss of spousal consortium if their injuries limit their ability for sexual intimacy with a spouse. Finally, if they suffered a permanent injury in their accident, they may be eligible to pursue compensation for loss of the ability to use a body part, for permanent disfigurement or disability, and for loss of life enjoyment if their quality of life decreased significantly due to the accident.
A knowledgeable personal injury lawyer in your area can highlight the strengths of your case when negotiating with adjusters, helping you maximize the compensation you recover in your personal injury case.
Filing a Personal Injury Claim for Damages
Once a personal injury lawyer decides to handle your claim, they can begin advocating for you. The first step in the claims-filing process is for a lawyer to gather up potential evidence in your case. Important documents may include copies of your medical records, lost wages statements, tax returns, photographs of your injuries, property damage, and the accident scene. You can also prepare a personal statement describing the overall effects of the accident on your life and well-being.
Your lawyer can take all of these documents and assemble them into a settlement demand package that they send to the insurance company adjuster handling your claim. Your lawyer can also send a formal demand letter. The demand letter makes a monetary demand for settlement within the available insurance policy coverage limits.
Once the adjuster reviews all of the documents that your lawyer submits, they may make an offer to settle your claim. However, these initial settlement offers are typically far below the true value of a personal injury claim. Adjusters make low initial settlement offers to see if the accident victim will settle their claim quickly and cheaply. After all, the less money that an insurance company pays out as part of a personal injury settlement, the more money it can keep in-house to distribute to its shareholders.
Since initial settlement offers from adjusters are routinely low, a personal injury lawyer can advocate for you and negotiate with the adjuster on your behalf. Negotiations typically go back and forth between the parties until the case either resolves, or the parties reach an impasse. In the latter instance, your lawyer can file a personal injury lawsuit in court and pursue the total damages you deserve.
Litigating a Personal Injury Claim in Court
Litigation begins when your lawyer files a lawsuit in the court system. Even after filing suit on your behalf, your lawyer can continue settlement negotiations with the adjuster and work to resolve your case favourably. In fact, the majority of personal injury claims resolve well before the trial date.
However, if your case does not settle by the end of litigation, you may take your case to a civil jury trial. At trial, a jury will decide the outcome of all issues that remain in dispute at that time. Instead of taking your case to trial, your lawyer can explore alternative dispute resolution options, like binding arbitration and mediation.
At a binding arbitration hearing, a neutral arbitrator will listen to the evidence that the parties present and decide the case outcome within specific preset parameters. At mediation, the parties will meet with a neutral mediator who can help move the settlement discussions forward.
Filing a Timely Personal Injury Claim or Lawsuit
If you sustained injuries in an accident that resulted from another person or entity's negligence, you must file a timely claim or lawsuit for monetary damages. Accident victims have a relatively short time period in which to file their claims.
In personal injury cases, the statute of limitations time clock starts to run on the accident date. However, under most circumstances, it ends precisely two years later. Since this is a hard-and-fast cutoff, you will no longer be eligible to file a personal injury claim or lawsuit for damages at any time after the deadline expires. If you attempt to file a lawsuit in the court system, the court will probably dismiss it, preventing you from recovering the damages you deserve.
One of the most important steps you can take to prevent running afoul of the statute is to retain an experienced personal injury lawyer to represent you soon after your accident. Your lawyer can immediately begin investigating your case, and if the statute of limitations time period is running short, file a lawsuit on your behalf in the court system. Your lawyer can then assist you throughout the litigation process and bring your case to an efficient conclusion.
Call a Personal Injury Lawyer in Your Area Today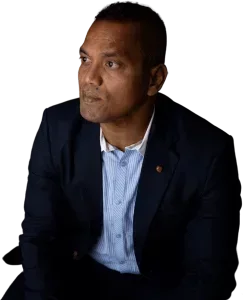 If you suffered injuries in an accident that resulted from someone else's carelessness or negligence, an Edmonton personal injury lawyer in your area can determine your eligibility for filing a successful claim or lawsuit. If you're eligible to move forward, your lawyer can file the claim or lawsuit on your behalf, negotiate with insurance company adjusters, and, if necessary, litigate your case in the court system for a prompt resolution. Most law firms offer a consultation for personal injury claims at no cost, so there is no good reason not to reach out to a lawyer.