Whenever motor vehicle drivers operate their vehicles carelessly and negligently, serious accidents may occur that leave other drivers and their passengers severely injured. The force of a bicycle collision may knock a cyclist off their bike and onto the ground, and the injuries that the cyclist suffers can be permanent or deadly.
If you or a person you love has suffered injuries in a recent bicycle crash, your first step should be to undergo the medical treatment you need. Next, you should contact an experienced bicycle accident lawyer.
Your lawyer can review the accident circumstances and your legal options with you. If you are eligible to file a personal injury claim, your lawyer can assist you throughout that process and work to negotiate a favorable settlement with the at-fault driver's insurance company. Suppose the insurance company does not compensate you reasonably for your accident-related injuries. In that case, your lawyer can file a lawsuit in the court system for you and pursue the maximum monetary damages you need to recover for your injuries.
Injuries in Bicycle Crashes
When a car or truck hits a bicycle with a significant amount of force, the cyclist usually sustains more severe injuries. The collision force may knock the cyclist to the road, causing them to suffer severe injuries, some of which may be lifelong.
The injuries that a cyclist suffers in an accident usually depend on the force of the collision, whether the cyclist falls to the ground, and the way they fall to the ground. Bicycle crash injuries can include traumatic head and brain damage, road rash injuries, cuts, soft tissue contusions, fractures, spinal cord injuries, paralysis, and death.
Even if you are not experiencing symptoms right after a bicycle crash, it is still a good idea to visit your local hospital emergency room or urgent care facility so that a medical provider may examine you. In addition to undertaking a physical examination, the provider may order imaging studies, including MRIs and X-rays, to determine the severity of your injuries.
If you suffered a broken bone or other severe injuries in the crash, you might need to undergo surgery or other significant medical procedures.
Finally, a medical provider can recommend follow-up care, such as with a physical therapist, neurologist, or orthopedic doctor, depending on your injuries.
After a bicycle crash, your top priority should be receiving the medical treatment you need to improve. While you continue treating your injuries, an experienced bicycle accident lawyer in your area can start advocating for you. First, your lawyer can begin to gather your wage loss documents, medical reports, accident reports, and photographs to assemble into a settlement demand package for the insurance company adjuster's review.
After you complete your medical treatment or know what you will need in the future, your lawyer can submit the demand package to the adjuster and start negotiating a fair settlement offer on your behalf.
The Burden of Proof in Personal Injury Cases Arising from Bicycle Accidents
In a bicycle accident, just as with a car accident, the accident victim has the legal burden of proof in the case. To recover monetary compensation for their injuries and other damages, accident victims must establish each element of their claim or lawsuit.
First, the accident victim must show that another driver operated their vehicle unreasonably under the circumstances. This typically means the driver violated the rules of the road or otherwise drove carelessly or recklessly and that the subject accident occurred as a result. Next, the accident victim must show that they suffered at least one injury in their accident and that their injury happened because of the accident.
To prove these legal elements in a bicycle accident claim, the accident victim may need to retain several experts. First, a medical expert can help the accident victim prove that their injury or injuries are directly related to the subject collision. To a reasonable degree of medical certainty, the doctor can also state that the alleged injuries are permanent. A permanent injury is one that is likely to cause lifelong symptoms and complications.
In addition, if the insurance company disputes fault for the accident, your lawyer can retain an accident reconstructionist on your behalf. An accident reconstructionist can visit the accident scene, review police reports, and speak with witnesses to piece together how the accident occurred and who caused it. The expert accident reconstructionist may also testify at a deposition or jury trial in support of your version of events.
An experienced bicycle accident lawyer can help you prove all of the necessary legal elements to prevail in your claim or lawsuit, helping you recover the total monetary damages you deserve.
Common Causes of Bicycle Collisions
In most instances, bicycle crashes happen when drivers operate their vehicles in a negligent manner. Negligent driving can take several forms, but the most common types include violating road rules, engaging in distracted driving, exhibiting road rage, and operating a vehicle while intoxicated.
Rules of the road are in place to keep drivers, cyclists, and pedestrians safe at all times. However, when drivers violate these road rules, they may cause serious accidents. Some of the most common road rule violations that cause bicycle crashes include failing to use turn signals, tailgating, speeding, and failing to yield the right-of-way to a cyclist at the appropriate time.
Cyclists, just like motor vehicle drivers, must follow all rules of the road. However, motor vehicle operators must be on the lookout for cyclists at all times and yield the right-of-way to them when appropriate.
In addition, bicycle accidents often happen when motor vehicle drivers engage in distracted driving. A distracted driver is one who does not pay sufficient attention to the road. Instead of watching the street, the driver might be texting on a cellular device, fiddling with a GPS navigation system, or making a phone call without using Bluetooth. Alternatively, a distracted driver might listen to loud music in their vehicle or roughhouse with vehicle passengers instead of observing the road.
When a driver turns their head away from the road, they might fail to see a cyclist altogether since bicycles are very low to the ground.
Road rage is another common cause of bicycle accidents. Motor vehicle drivers exhibit road rage when they react inappropriately or overreact to roadway situations that develop unexpectedly. Since many drivers are in a hurry to arrive at their final destination, they may not appreciate a slow-moving cyclist ahead of them. Consequently, the driver may do anything and everything they can to swerve around the cyclist, often cutting the cyclist off in the process. At other times, the motor vehicle driver might fail to use their turn signal, tailgate the cyclist, or aggressively weave in and out of travel lanes, negligently hitting the cyclist and causing them to fall.
Finally, drugged and intoxicated motor vehicle operations can lead to bicycle accidents. When a driver operates their vehicle while under the influence of alcohol or drugs, they may experience physical symptoms like blurred vision. They may also experience limited concentration abilities and delayed reaction time. Consequently, they may be unable to stop their vehicle in time to avoid crashing with a cyclist. This danger worsens if the driver operates their vehicle at a high rate of speed.
Passenger vehicle drivers are legally intoxicated if they have a blood alcohol concentration (BAC) that is 0.08 percent or above. However, minor drivers who are under 21 years old and commercial vehicle drivers, including tractor-trailer operators, must follow more stringent standards.
If you or a person you love suffered injuries in a bicycle crash that resulted from driver error, an experienced personal injury lawyer can review your legal options with you and help you chart a course for moving your case forward. Your lawyer will do everything they can during settlement negotiations and litigation to maximize the monetary compensation you recover in your case.
The MNH Injury Team Gets Results
We get you the results you need and provide legal advice through the whole court process. Don't be unprepared when you could have one of the best legal teams out there to assist you. Reach out to us today to get your consultation.
Types of Bicycle Accidents That Result From Driver Negligence
When motor vehicle drivers are negligent, they may cause a bicycle accident that leaves a cyclist injured and on the ground. Some of the most common bicycle accidents that result from driver negligence include rear-ending impacts, head-on collisions, broadside accidents, dooring accidents, and sideswipe accidents.
A rear-end bicycle crash happens when the front of a car or truck strikes the rear of a bicycle, often knocking the cyclist to the ground. These accidents are common when drivers are not paying attention or when they are under the influence of drugs or alcohol.
A head-on collision, on the other hand, happens when the front of a car or truck hits the front of a bicycle while the vehicles are traveling in opposite directions. These accidents can happen on dual-lane roadways where a concrete barrier or double yellow line separates the travel lanes.
Broadside accidents, or T-bone collisions, happen when the front of a car or truck hits the side of a bicycle traveling on an adjacent road. These accidents usually occur at traffic intersections where a driver fails to yield the right-of-way to the cyclist at a red light, stop sign, or yield sign.
A dooring accident occurs when a motor vehicle driver opens their door in the direct path of an oncoming cyclist. If the driver opens their vehicle door forcefully, it can knock the cyclist completely off their bike.
Finally, sideswipe accidents happen when the side of a truck or car hits the side of a bicycle traveling in the same direction. The force of the collision might push the bike out of its travel lane and knock the cyclist to the ground, causing severe damage.
If you sustained injuries in one of these types of bicycle accidents that resulted from driver carelessness, a bicycle accident lawyer can review your case with you and determine your eligibility for filing a claim. If you are eligible, your lawyer can assist you with every step of the process and help you negotiate a fair settlement that makes you whole again.
Recovering Damages for Bodily Injuries After a Bicycle Accident
If you can demonstrate the legal elements of your bicycle accident case, you may be eligible to recover monetary compensation in the form of damages. The primary purpose of monetary damages is to make you whole again, to the greatest extent possible.
The damages that an injured cyclist may recover typically depend upon the severity of their accident and injuries. Potential damages might include compensation for lost wages and loss of earning capacity if the accident victim had to switch jobs and take a pay cut due to their injuries and medical treatment.
Moreover, accident victims can recover compensation for inconvenience, loss of the ability to use a body part, loss of life enjoyment, mental anguish, pain and suffering, and loss of spousal companionship. Finally, if a cyclist died in an accident that resulted from someone else's negligence, surviving family members can file a wrongful death claim or lawsuit, seeking compensation for funeral and burial expenses and loss of the decedent's future comfort, care, and companionship.
A knowledgeable bicycle accident lawyer can highlight the strengths of your case while downplaying any weaknesses and pursuing the maximum damages you deserve to recover in your case.
Talk With an Experienced Bicycle Accident Lawyer Near You Today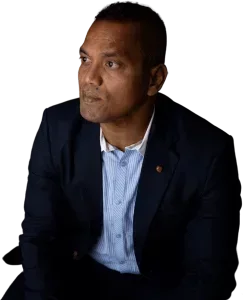 If you suffered injuries in a recent bicycle crash, you should speak with a knowledgeable personal injury lawyer as soon as possible. In bicycle accident cases, as with all personal injury matters, time is of the essence. Accident victims only have two years from their accident date to file a personal injury claim or lawsuit. The statute of limitations establishes this deadline.
If the accident victim fails to take legal action within that two-year timeframe, they waive their right to recover the monetary damages they otherwise deserve. Therefore, the sooner you retain an experienced bicycle accident lawyer to represent you, the better off you will be.

Your lawyer can help you with every step of the settlement negotiation and litigation process. If the at-fault driver's insurance company does not compensate you fairly, your lawyer can file a lawsuit in court on your behalf and litigate your case to an efficient resolution.