Car accident lawyers can help after your accident. If you were involved in a car accident, contact the experienced car accident attorneys at MNH Lawyers to help you receive the compensation you deserve.
After an auto accident, you naturally check for injuries. You will survey your body for bruises, blood, broken bones, changes in vision, dizziness, or concussion symptoms. However, you may overlook pain in your body because your adrenaline level is heightened in response to the shock. Most of us do not like to complain about pain or soreness. Many of us do not like going to the doctor unless it is a life-threatening emergency. But remember that pain and soreness are symptoms of a medical condition resulting from the motor vehicle accident. Soreness may be the only symptom you experience that signals your body is in some emergency distress.
If you are in a car accident, you need to be seen by a physician no matter how mild you think your symptoms are. Soreness may be mild or severe and may last long after the accident. It is hard to know how long it is too long to be sore after an impact.
The following describes the importance of listening to your body and getting the treatment you need after a motor vehicle accident. Even if your only symptom after an accident is soreness, do not ignore the change in your body. Part of getting back to normal is getting rid of any soreness in your body caused by a motor vehicle accident for good.
Soreness can last for a long time or can be a temporary condition. In any event, soreness is not a symptom that you should ignore. Soreness that lasts for more than a few days can indicate a more severe condition that needs treatment.
What Can Soreness Signal?
Soreness can signal more significant problems in your body. A symptom is a physical or mental manifestation of a condition or disease. It can also describe the presence of something undesirable. Symptoms are noticeable changes in our bodies, and sometimes they make us so uncomfortable that they motivate us to talk to a doctor.
Symptoms most patients do not ignore include fever or broken bones. However, there are some symptoms that most people think of as just minor annoyances like fatigue, stress, or soreness. After an accident, it is vital to pay attention to every change in your body. Every change is a symptom. Soreness can be a sign of significant medical issues.
Soreness is a typical symptom in many of the following conditions:
Back or neck injury
Whiplash
Muscle strain or sprain
The onset of chronic pain
Experiencing blunt force trauma after an accident can cause soreness. You may not realize you have suffered soft tissue injury because the only symptom you have is soreness.
Soreness is more than just pain in your body. Certain parts of the body can be affected by soreness. Be careful to always pay close attention to muscle discomfort, neck pain, stiff neck, lost range of motion, and joint pain. These symptoms can all point to soft tissue injuries.
Soreness is a common symptom for more serious issues, but soreness does not always indicate an emergency. While sometimes soreness is just pain that will subside in a few days, soreness that persists needs to be treated by a physician. If you have persistent soreness, it may be wise to get the area where you feel pain looked at by a medical professional.
Soft Tissue Injuries
A soft tissue injury is an injury to the body's tissues rather than the bone. Soft tissue injuries typically do not require invasive medical treatment like surgery or the use of narcotics for pain, although if left untreated soft tissue injuries can cause permanent harm and can lead to chronic pain. Even if you can treat soft tissue injuries at home with simple remedies, you may need to take time off work and lose income, which a lawyer can help you to recover.
Examples of soft tissue injuries include:
Bruises
Sprains, strains and whiplash injuries
Contusions
Calf or hamstring strains
Tendonitis
Concussions
Torn ACL
Untreated soft tissue injuries can become severe and even threaten your life. For example, untreated concussions can lead to severe complications.
One symptom of a concussion is neck pain. If you do not go to the emergency room and get an MRI, you may not know that you have suffered a concussion after a car accident until several days after impact. One common concussion symptom that accident victims often overlook or ignore is soreness or pain. However, your body's signal can save your life because it is in distress.
A concussion is a brain injury. Concussions are common after car accidents because victims get thrown around violently in the car. Suppose a concussion is left untreated, the risk of repeat concussions increases. A person who suffers repeated concussions can suffer from a permanent brain injury.
A torn ACL is a tissue injury treated surgically or non-surgically. An ACL injury is an injury to the knee that can result from impact to the knee. Failing to treat an ACL injury can hurt you in the long run and make it more challenging to walk. Suppose your injury was not severe enough to require surgery before. In that case, if you fail to treat the injury non-surgically properly, your condition may worsen to the point where you need surgery to start healing properly.
Although soft tissue injuries may seem innocuous, it is essential to treat your injuries immediately. If you hire a car accident lawyer, you need to describe soft tissue injuries to your lawyer. Soft tissue injuries are just as crucial as injuries to the bones or amputation of limbs.
Your lawyer will have to know all the details of your injuries to represent you properly. Describe all the changes to your physical well-being you suffered after the accident. Any difference in your ability is important to bring to your lawyer during a consultation.
What if Soreness Keeps Me From Working?
Soreness may keep you from working. If you cannot work because of an injury after a motor vehicle accident, you may be entitled to compensation for your lost wages. Personal injury cases are about proving the fault of the defendant and damages that the plaintiff suffered. Damages include losing money because of the inability to work after an injury.
Plaintiffs must show their damages. A car accident victim proves lost wages by keeping a record of the days they missed because of the pain they are suffering. Don't just keep a record of the time cut. You will need to note why you missed work. Write down if you went to the doctor to treat the injury. Keep doctor's notes. Organize your medical records.
If your case goes to court, your accident lawyer will need to show the court a clear connection between your missing work and your injury. If you are experiencing soreness and it keeps you from work, notate that as well, even if you do not go to the doctor. Have all the details available when pursuing a personal injury case.
Loss of the ability to earn is another kind of damage that you may suffer. Loss of the ability to earn refers to the change in how you make money. For example, you were on your feet at work before the accident, and you cannot work in the same way because of the injuries you sustained, and you lose money because of having to change jobs; you have lost the ability to earn.
You may go to a job, but you cannot make as much money as before, which is quantifiable damage. You will need to keep any medical records that state you cannot perform the same types of duties your job before the accident requires.
Losing your job because of an injury is life-changing. You deserve compensation for injuries caused by an auto accident that is not your fault. An accident injury lawyer will discuss pain and suffering and other damages and how they will be pursued. Victims pursue pain and suffering actions to be compensated for the prolonged effects of an injury caused by a car accident.
Pain and suffering are non-economic damages. Non-economic damages include intangible losses. Since non-economic damages cannot be easily identified, like economic damages, injury lawyers use various techniques to prove the pain and suffering of the accident victim. An accident lawyer may talk to your physicians and mental health professionals to better understand how the accident has changed you.
Non-economic pain and suffering damages may include and may cover:
Loss of the enjoyment of life
Loss of companionship. You may be unable to or be uninterested in spending time with loved ones. If so, that is a loss that you can pursue in a personal injury case.
Depression
Anxiety
Mood swings
Insomnia
Lack of energy
Post-Traumatic Stress Disorder
Low energy
Insomnia
Humiliation
Mental anguish
Anger
Emotional distress
Discomfort
Physical pain and injuries
It is hard to quantify physical pain and soreness. Categorizing soreness as pain and suffering may help present your case to a court if your case gets there. Your lawyer may hire medical experts to help build your case regarding the severity of your injuries.
What Is a Contingency Fee?
When you lose income due to not working and are feeling confused about what to do regarding your injuries, you might avoid calling a lawyer due to cost concerns. If you are already under financial stress, you might wonder how you will ever afford to hire a car accident lawyer. The good news is that accident lawyers will set up a contingency fee structure to help car accident victims pursue justice without breaking the bank.
Accident lawyers and their clients typically use a contingency fee to pursue an injury case without many or any upfront legal costs. Contingency fees are different from traditional retainer agreements or hourly fees that lawyers charge for other cases.
Under a contingency fee agreement, the lawyer begins representing a client on the condition that they will pay the lawyer a percentage of the settlement amount they win. You may have seen commercials for accident injury lawyers. These commercials have some truth when they say, "we don't get paid unless you do." That is how contingency fees work.
Accident lawyers who use contingency fee structures do not receive payment unless the accident victim collects a settlement. Some lawyers will pay expenses no matter your case's outcome.
Contingency fees benefit the client by keeping the cost of legal representation down and by encouraging access to justice for those who cannot afford to pay upfront for a lawyer to fight for them. A contingency fee sets the amount paid at the end of the case, no matter how long the case takes.
Contact a Car Accident Lawyer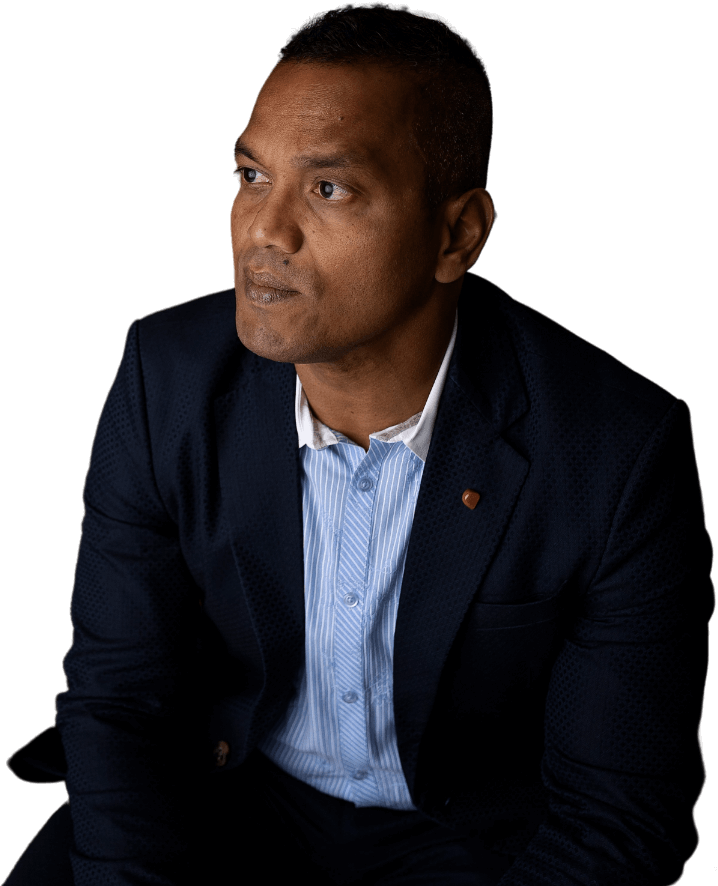 Car accident lawyers can help you after an accident. An injury lawyer will represent you against large insurance companies. A claims adjuster and an insurance lawyer help the insurance company get the best result. The insurance company's team wants to make you go away with little risk to them.
Having a car accident lawyer on your side will help you recover appropriate damages after an accident. Your first step in creating a team that fights as hard for you as the insurance companies fight against you is to hire a car accident lawyer to protect you. Contact the experienced car accident attorneys at MNH Lawyers to help you receive the compensation you deserve.