Your Legal Options After A Sideswipe Collision
A sideswipe accident happens when the sides of two vehicles strike one another. Usually, the vehicles travel in the same direction on a multi-vehicle highway. When drivers ignore the road, they might negligently cause their vehicle to veer into another travel lane, causing a violent impact.
When that happens, vehicle occupants on the receiving end often sustain injuries. In some instances, the impact force is so great that it pushes the second vehicle entirely off the road and into a ditch or guardrail.
If you suffered injuries in a sideswipe accident, you must speak with a knowledgeable car accident lawyer as soon as possible. A lawyer can investigate your accident circumstances to determine how it occurred and who caused it.
Your lawyer can file your claim and negotiate a settlement with the insurance company. If the insurance company refuses to offer you favourable compensation, your lawyer can file a lawsuit in court on your behalf.
Do not wait to learn about your legal rights after a ​sideswipe crash. Read on or call a car accident lawyer.
What Are Some Common Causes of Sideswipe Collisions?
In most instances, sideswipe accidents happen because other drivers are negligent. A driver is negligent when they act unreasonably under the circumstances, such as by violating a traffic law or engaging in risky driving maneuvers.
Some of the most common causes of sideswipe accidents include:
Failing to use rearview and side view mirrors – Drivers must always remain aware of their surroundings. This includes frequently checking both rearview and side view mirrors. When drivers do not check their mirrors, they might make a lane change prematurely, cutting off an oncoming vehicle and causing a sideswipe accident.
Failing to use turn signals – Similarly, drivers are responsible for using their turn signals at the appropriate times. When drivers switch lanes without turn signals, especially in busy highway traffic, they might catch another driver off guard, causing a sideswipe accident.
Distracted Driving – A driver is distracted when they ignore the road. The driver might listen to loud music in their vehicle, roughhouse with passengers in the back seat, or turn their head to discipline a young child. Alternatively, drivers might use a cellular phone without a hands-free Bluetooth device or program a GPS device while driving. Any of these activities can divert a driver's attention away from the road, and even a slight head turn might cause them to miss an oncoming vehicle, resulting in a sideswipe accident.
Intoxicated Driving – Drivers are also responsible for avoiding operating their vehicles while intoxicated by alcohol or under the influence of drugs. Alcohol, in particular, can significantly impair a driver's abilities, including their reaction time and ability to concentrate. An intoxicated or impaired driver might negligently veer off into another travel lane or fail to notice an oncoming vehicle, causing a sideswipe accident.
If you suffered an injury in a car accident that resulted from one of these types of negligence, you have legal options that you can pursue. A skilled car accident lawyer can determine those options and help you decide the best course of action. Your lawyer can help you pursue the compensation you deserve through settlement or car accident litigation.
Legal Burden of Proof in a Car Accident Claim
Victims of sideswipe accidents have the legal burden of proof in their car accident cases. To recover monetary compensation, they must satisfy all of their claim's legal elements.
They must demonstrate that the other driver did something wrong and that this negligence caused the sideswipe accident. In addition, they must show that they suffered at least one injury in their sideswipe collision and that their injury was a direct result of the accident.
Establishing the legal burden of proof in a car accident case is sometimes an uphill battle.
To help prove these legal elements, your lawyer can retain an expert to testify at a deposition or trial.
To prove the liability or fault element of your claim, your lawyer may need to retain an accident reconstructionist who can speak with eyewitnesses at the scene, review the police report, and piece together exactly how the accident happened and who likely caused it.
In addition, your lawyer can retain a medical expert to testify in your case. A medical expert is usually a treating doctor or another medical provider who performs a medical records review or a permanency evaluation on you. To prove the necessary causal connection between your injuries and the accident, a medical provider must state in writing, and to a reasonable degree of medical certainty, that the accident injured you.
An expert medical provider can also establish that you suffered a permanent injury in your sideswipe accident. A permanent injury is unlikely to improve over time and may cause you to experience pain and symptoms well into the future.
Your lawyer can help you retain the necessary experts to successfully prove all of the legal elements in your claim, entitling you to fair monetary compensation.
Common Injuries that Accident Victims Suffer in Sideswipe Accidents
Sideswipe accident victims can suffer severe injuries that leave them in pain for a long time. The force of a sideswipe impact may cause the accident victim's body to move around from side to side or forwards and backward abruptly.
As a result, a part of the accident victim's body might strike something in their vehicle. That object can be the steering wheel, door frame, or window, leading to an injury. If the force of this impact is significant, the accident victim may suffer a broken bone or hairline fracture, requiring immediate medical treatment.
Other common injuries that sideswipe accident victims suffer include traumatic head injuries, soft tissue contusions, internal organ damage, bruises, cuts, spinal cord injuries, and paralysis.
In the worst car accident scenarios, an accident victim passes away due to their injuries. When that happens, the accident victim's surviving family members can open an estate, begin a wrongful death claim, and pursue compensation.
After any sideswipe accident, seek prompt medical treatment. The longer you wait, the more severe your injury may become. Symptoms of many injuries, including concussions and other head injuries, do not manifest immediately.
Therefore, go to a local hospital emergency room or urgent care center for treatment. The responding healthcare provider can order the necessary imaging studies at the facility, including CAT scans, MRIs, and X-rays, to determine your medical condition. The provider can render that treatment right at the facility if you need treatment. If not, the provider can make recommendations for follow-up treatment.
Failing to seek prompt medical treatment after a sideswipe accident can hurt your car accident case. For example, many insurance company adjusters assume rightly or wrongly that a person who delays medical treatment did not suffer severe injuries after their accident. Moreover, accident victims must treat their injuries continuously and avoid significant gaps in their treatment. Otherwise, the insurance company adjuster will likely conclude that the accident victim did not take their treatment seriously or make it a priority.
While you focus on treating your injuries, a car accident lawyer representing you can begin the claims-filing process on your behalf. Specifically, your lawyer can gather up your medical treatment records to date, along with photographs of your injuries, property damage photographs, lost wage statements, and your victim impact statement.
Once you complete your medical treatment, your lawyer can send all these documents and a settlement demand letter to the insurance company adjuster. The adjuster will have the information they need to evaluate your claim and decide liability. If the insurance company accepts liability for the accident, your lawyer can start negotiating a fair settlement offer for you.
The MNH Injury Team Gets Results
We get you the results you need and provide legal advice through the whole court process. Don't be unprepared when you could have one of the best legal teams out there to assist you. Reach out to us today to get your consultation.
What Damages Can I Recover in My Car Accident Claim?
To recover money damages in your sideswipe accident case, you must prove that the accident resulted from someone else's negligence. Damages that car accident victims recover vary significantly from case to case, depending upon the severity of their injuries, the extent of their medical treatment, and the likelihood that they will endure pain and suffering.
First, if the accident victim had to miss time from work, they can recover lost wage compensation. To prove that you are entitled to lost wages, you will need to introduce documents from your employer indicating the number of hours you missed and the amount of money you lost based on your daily or weekly salary.
In addition, a healthcare provider must have authorized you to take time off work. Suppose your injuries prevent you from returning to your pre-accident occupation. You could pursue compensation for loss of earning capacity especially if you had to switch to a lower-paying job.
In addition to lost earnings, victims of sideswipe accidents may recover monetary compensation for their inconvenience, suffering, pain, humiliation, mental distress, loss of the ability to use a body part, loss of life enjoyment, and loss of spousal companionship and family support.
Your lawyer can determine which damages you can recover in your claim or lawsuit. Your lawyer will then assist you with obtaining that compensation through settlement or, if necessary, through litigation in the court system. You can sometimes conclude your case through alternative dispute resolution, such as mediation or binding arbitration.
Litigating a Sideswipe Accident Claim in Court
During the claims-filing process, the accident victim's lawyer will submit a settlement demand letter and a complete demand package to the insurance company adjuster handling the claim.
If the parties settle the claim, then litigation is not necessary. However, if the insurance company refuses to offer the accident victim the compensation they deserve or if the insurance company disputes fault for the accident victim's lawyer can file a lawsuit in court.
Even after filing suit, the parties can still negotiate and settle the claim. However, once the case is in litigation, the court becomes involved and establishes deadlines under a scheduling order.
During the litigation phase of a car accident case, the parties will:
Engage in written discovery, including answering written interrogatories and exchanging documents pertinent to the case, such as medical records and lost wage statements
Take one another's discovery depositions.
Attend a scheduling conference and any other hearings the court sets in the case
The parties can resolve their case up until the trial date. However, if the case does not settle, the parties must take their case to trial and allow the jury to resolve it. The jury will resolve all issues in dispute at that time, including the sum of damages to award the accident victim. Alternatively, the parties might try their case before a neutral, third-party arbitrator, who decides the total damages to award the plaintiff.
Contact a Car Accident Lawyer Today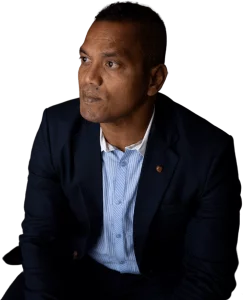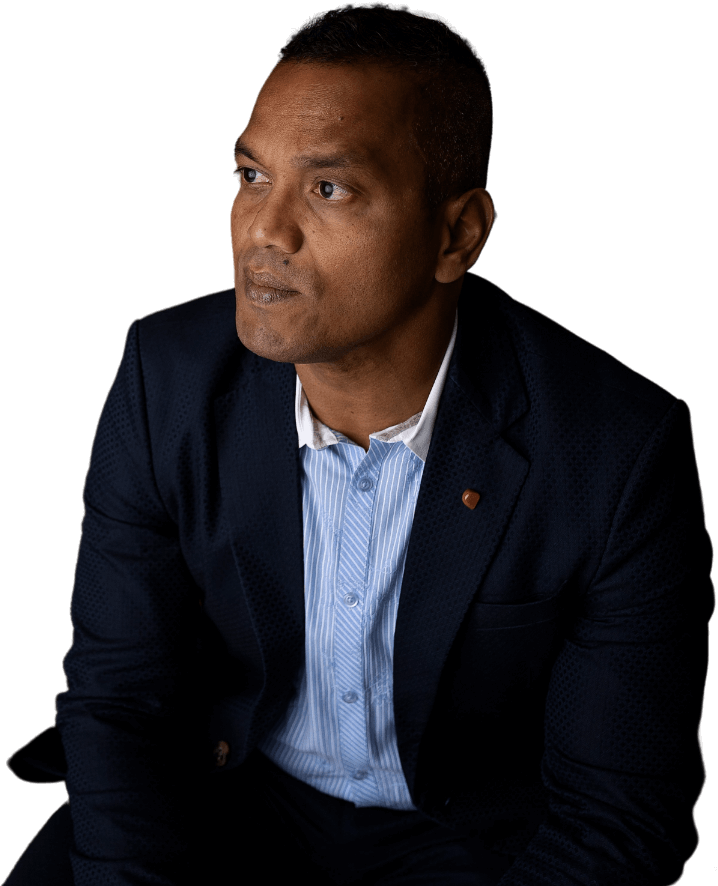 One of the most important steps you can take following a sideswipe accident, in addition to seeking prompt medical treatment, is to retain a knowledgeable car accident lawyer to represent you.
Insurance companies often employ large teams of adjusters and lawyers who are not on your side. Your lawyer will accompany you from filing a claim to the conclusion of litigation. If your case has to go to a jury trial or binding arbitration hearing, your lawyer can represent you at those proceedings and advocate for your legal interests there.
Your sideswipe accident lawyer will do everything possible to maximize the compensation you recover for your sideswipe accident injuries.