No matter how careful a driver is, there is a good chance that they will find themselves in a motor vehicle crash at some point in their lives. In many cases, another driver's careless and reckless behavior causes these accidents. Given the frequency of motor vehicle accidents in the area, you need a lawyer who understands the potential car insurance ramifications and other consequences.
If you suffered injuries in a motor vehicle accident that someone else caused, a car accident lawyer can explain your legal rights and options and help you decide the best way to proceed with your case. Your lawyer can also file a claim with the responsible driver's insurance company or with your own insurance company if the at-fault driver did not have any insurance or lacked adequate insurance.
Schedule a Free Initial Consultation
How Car Accidents Affect Insurance Premiums
Statistics demonstrate that motor vehicle crashes are, unfortunately, all too common. After one of these motor vehicle accidents, your car insurance premiums may or may not rise. This depends primarily upon the circumstances of a car accident, including how the accident occurred, and who caused it. A car crash lawyer in your area can explain the possible insurance consequences to you and help you make informed decisions.
First, you should report any motor vehicle accident to your insurance company. This is true whenever the accident in question involves property damage, personal injuries, or both. In fact, it is against the law not to report such an accident to your insurance company.
If you fail to report an accident, the insurance company has a legal right to deny coverage in your case. This can leave you with potential liability and legal costs, which will far exceed any insurance premium increase the insurance company might have imposed.
Another critical factor that affects insurance premium rates following an accident is who caused the accident. If your motor vehicle crash resulted from another driver's negligence, your insurance company should not raise your premium if you file a claim. However, if you caused the accident, your insurance company can increase your premiums for up to six years.
Accident forgiveness is another factor that weighs on insurance premium increases following a car crash. Some insurance companies provide first-accident forgiveness for a first-time motor vehicle crash. In that instance, following a first accident, the insurance company will not raise your premium rates.
A car accident lawyer in your area can review the circumstances of your accident with you and help you determine the potential effects that the accident can have on your car insurance rates. Moreover, if another driver clearly caused your accident, your lawyer can pursue a legal claim with the at-fault driver's insurance company, including monetary compensation for personal injuries and related losses.
How Car Accidents Happen
When other motor vehicle operators drive negligently and carelessly, they can cause accidents that lead to severe property damage and debilitating injuries. In these situations, your own insurance rates will not increase, and you may be eligible to file a claim with the responsible driver's insurance company seeking various monetary damages.
In many instances, car accidents happen when other drivers violate traffic laws and commit other negligent actions and inactions.
Some of the most common causes of motor vehicle accidents include:
Excessive speeding
Failing to yield the right-of-way to another driver when it is appropriate to do so
Engaging in road rage by reacting inappropriately to a roadway situation that arises, such as by tailgating other vehicles, aggressively weaving in and out of traffic, or switching lanes abruptly
Fatigued driving
Distracted driving, is when a driver fails to watch the road attentively and instead pays attention to electronic devices in their vehicle, like GPS navigation systems or cellular devices
Intoxicated driving, where a driver operates their vehicle while under the influence of drugs or alcohol (DUI)
Of these various types of negligent driving, intoxicated driving is arguably the most serious. This is because alcohol can seriously affect a driver's ability to drive carefully and safely. Since alcohol is a depressant, it slows down a driver's central nervous system. Consequently, an intoxicated driver can easily speed, weave in and out of traffic, or fail to stop their vehicle in time to avoid a crash due to impaired reflexes.
If you suffered injuries in a car crash that resulted from another driver's reckless behavior, your lawyer can meet with you to explain the potential insurance ramifications and help you file a property damage or personal injury claim with the appropriate insurance company. Your lawyer can then help you pursue all of the monetary compensation you deserve for your personal injuries and other losses.
Potential Car Crash Injuries
Severe car injuries can happen when other people drive in a careless and reckless manner. How an accident happens may significantly affect the injuries that an accident victim ultimately suffers. Other factors that affect injuries include how the accident victim's body moves inside their vehicle, the strength of the collision, and the type of accident that occurs.
Some of the most common accident types include sideswipe accidents, T-bone or broadside collisions, tailgate accidents, and head-on collisions. Head-on crashes are arguably the most severe type of car collision, mainly if they occur at high rates of speed.
Potential injuries that car crash victims may recover from include soft tissue contusions, broken bones, rib fractures, traumatic head and brain injuries, internal organ damage, internal bleeding, severe bruising, and lacerations.
If you suffered injuries in a car accident that was not your fault, the responsible driver's insurance company is responsible for paying you certain monetary damages. While the government covers your medical expenses, you may be eligible to receive compensation for other tangible and intangible losses related to your accident.
To safeguard your right to recover monetary compensation in a car accident claim or lawsuit, you should seek the medical care you need immediately after your crash. This means you should ordinarily follow up at a local urgent care facility or hospital emergency room on the same day as your accident.
The doctor or nurse on duty can provide you with the comprehensive medical care you need, and your car accident lawyer can begin handling the legal aspects of your case. Your primary focus should be obtaining medical treatment to recover from your physical injuries during this time. Following all treatment orders is critical to your health and compensation.
Meanwhile, allow your car accident attorney to handle the legal elements of your car accident claim.
What Are the Legal Elements of a Car Accident Claim or Lawsuit?
To recover monetary damages from the at-fault driver's insurance company in a car accident claim, you must satisfy various legal elements. A car accident lawyer in your area can first help you retain experts to testify in your case. These experts can help you establish the necessary legal elements to recover the monetary damages you deserve from the appropriate insurance company.
First, you must demonstrate that your car crash resulted from another driver's negligent actions or inactions. For example, the driver might have violated a traffic law or engaged in distracted driving. Next, you must demonstrate that the other driver's reckless activity caused your accident, which in turn led to the property damage and injuries you suffered. To recover monetary compensation in a personal injury claim, however, property damage alone is insufficient. You must have also suffered at least one physical injury in your car crash to recover monetary compensation.
Filing a Timely Lawsuit Against the Responsible Driver
To recover monetary compensation from a responsible driver's insurance company following a car crash, you must file a timely claim or a lawsuit seeking monetary damages.
Specifically, the statute of limitations requires car accident victims to file their claim/lawsuit within two years of the accident date, absent minimal circumstances. Whenever an accident victim fails to take prompt legal action following a car crash, they jeopardize their right to recover monetary damages. Accident victims who file their lawsuits late will almost certainly become ineligible to recover financial compensation in their case.
Given the brief timeframe to take legal action, car accident victims must retain experienced legal counsel to represent them as quickly as possible. A car accident lawyer can file a timely claim or lawsuit on your behalf and involve the appropriate insurance company. Your lawyer can then begin settlement negotiations in your case and work to maximize the monetary damages that you recover, ensuring that you become whole again.
Recovering Fair and Reasonable Monetary Damages After a Car Wreck
If you can establish the legal elements of your personal injury claim or lawsuit, you can recover various types of monetary damages from the at-fault driver's insurance company. However, in some instances, negligent drivers do not have insurance coverage, or they have inadequate coverage to compensate the accident victim for the full extent of their losses.
In either of these cases, the accident victim may be eligible to pursue an uninsured or underinsured motorist claim with their own insurer. Alternatively, they can seek monetary recovery through the Alberta Motor Vehicle Accident Claims (MVAC) Program. Under this program, victims who have no other avenues of insurance coverage can receive a maximum of $200,000 in compensation, depending upon their accident circumstances and other factors.
The monetary recovery that car crash victims receive from an insurance company is highly case-specific.
Determining factors include:
The specific circumstances that surround the car crash.
The particular injuries that the accident victim suffered.
The overall effects that the accident had on their life and well-being including their ability or inability to work following the accident.
First, accident victims can recover monetary damages for their lost income if their injuries prevent them from working. In addition, if they cannot work at their previous job following an accident and have to switch to a job that pays them less money, they may be eligible to bring a claim for loss of earning capacity.
In addition to these tangible economic damages, car accident victims can potentially recover non-economic damages from an insurance company. The primary purpose of these latter damages is to compensate accident victims for the fair value of their intangible losses.
Those losses may include monetary compensation for their:
Emotional anguish
Loss of the ability to use a body part
Lost spousal companionship resulting from their injuries
Loss of life enjoyment
Permanent bodily disfigurement
Permanent disability
Permanent scarring
A knowledgeable car accident lawyer in your area can help you realistically determine which monetary damages you may be eligible to recover from the insurance company in your personal injury claim or lawsuit.
Your lawyer may also help you set realistic economic expectations regarding the total value of your claim or lawsuit. Finally, your lawyer can assist you with every step of the car accident settlement negotiation and litigation processes and help you pursue the maximum monetary compensation available to you in your case.
Speak With a Car Accident Lawyer in Your Area Right Away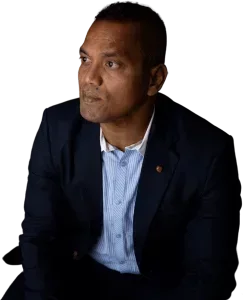 There is no disputing that car accidents, especially those involving significant property damage and debilitating personal injuries, can have insurance consequences. One of the most important steps you can take in your case is to retain experienced legal counsel as early on in the process as possible.
One mistake people make is thinking that their case is simple and that they don't need a lawyer. Or they might think they will recover less if they involve a lawyer who will collect a fee. Remember that accident victims who hire a lawyer nearly always recover more compensation than those that do not.
Your lawyer can help you handle every stage of the settlement negotiation and litigation processes and, if necessary, litigate your case to a conclusion in the civil court system. If your car accident case must go to a civil jury trial or binding arbitration hearing, your personal injury lawyer in Edmonton can introduce the appropriate evidence on your behalf and help you obtain the best possible result in your case.