When individuals suffer injuries in an accident that result from someone else's negligence, they may file a personal injury claim or a lawsuit in court. However, just filing suit does not guarantee that your personal injury case will go to trial. Most claims settle out of court at some point along the way.
Personal injury claims usually settle following several rounds of negotiations between the insurance company adjuster and the accident victim's lawyer. In most instances, the accident victim's lawyer will gradually decrease their settlement demand as the adjuster gradually increases their settlement offer.
These negotiations will continue until the parties either reach a settlement agreement or an impasse. If the case does not resolve, the accident victim's lawyer can file a lawsuit. Post-filing, the parties can still settle their case or explore mediation and binding arbitration options as alternatives to a jury trial in court.
If you suffered injuries in an accident that resulted from another person or entity's negligence, you have legal rights and options available. A knowledgeable personal injury lawyer can meet with you to discuss the circumstances of your accident and review your options. Your lawyer can then help you file a personal injury claim or a lawsuit in court seeking the damages you deserve for your accident-related personal injuries.
Types of Personal Injury Cases
An accident victim can file a personal injury claim or lawsuit if they suffered injuries that resulted from another person's negligence. A person or entity is negligent when they behave unreasonably under the circumstances and deviate from the prevailing standard of care.
For example, a motor vehicle driver may be negligent if they violate a traffic law, engage in distracted driving, or operate their vehicle while intoxicated, causing an accident. Similarly, a premises owner might be negligent if they fail to maintain their premises in a reasonably safe condition, and a slip and fall accident occurs, injuring someone. Premises owners have a duty to keep their properties at all times and warn about or correct property defects and hazards within a reasonable time.
Some of the most common occurrences that lead to personal injury claims and lawsuits include:
Car crashes due to negligent drivers. These might include head-on, rear-end, sideswipes, rollovers, pileups, and other types of collisions. Even a single-vehicle crash can happen due to another driver's negligence and lead to an injury claim.
Bicycle accidents, often occur when a negligent driver crashes into a cyclist due to distracted driving. These accidents can also involve dooring accidents, right hooks, and more.
Truck crashes when someone operating a huge semi-truck fails to drive reasonably and obeys all traffic laws and regulations. These heavy vehicles often cause severe damage and injuries to others.
Motorcycle accidents, as many drivers fail to pay proper attention to motorcyclists on the road or give them the proper right-of-way.
Pedestrian collisions with vehicles, as drivers might fail to watch for people crossing the street or might not stop when necessary to give pedestrians the right-of-way.
Premises accidents, including slips and falls and other injuries in businesses, where a property owner fails to maintain the safety of their property for the benefit of visitors.
A knowledgeable personal injury lawyer can meet with you after one of these occurrences to determine your eligibility for filing a personal injury claim. If you have a case, your lawyer can assist you throughout the entire process and, if necessary, file a lawsuit and litigate your personal injury claim in court.
Legally Proving a Personal Injury Matter
In any personal injury claim or lawsuit, the accident victim has the sole legal burden of proof. This means they must establish each element of their case to be eligible for monetary damages. On the other hand, the at-fault party does not have to prove anything in the case or even testify in court as a witness.
An accident victim must demonstrate that their accident resulted from someone else's carelessness or negligence. They must also show that they suffered at least one injury and that their injury or injuries directly resulted from the event.
To prove these legal elements, an accident victim or their lawyer may need to hire an expert to testify in their case. The expert can present testimony at a discovery deposition, or they may testify in court at trial.
First, your lawyer can retain an accident reconstructionist to visit the scene of the occurrence, speak with witnesses, and piece together how the event happened.
Your lawyer may also need to retain a medical expert who can causally relate your injuries to the occurrence. The medical expert may also testify about the severity of your injuries and future treatment you might need if your injuries are permanent. Estimating future losses can be challenging, and medical experts can be valuable in accurately calculating your future losses.
Common Injuries that Accident Victims Suffer
The injuries that accident victims suffer will depend on the type of accident, the amount of force involved, and other circumstances surrounding the occurrence. Common injuries that require medical treatment and that lead to further complications include soft tissue damage, bone fractures, traumatic head injuries, internal organ damage, cuts, bruises, spinal cord injuries, and full or partial paralysis.
If you suffered any of these injuries in your accident, you should seek prompt medical treatment immediately. This means you should either go to a local hospital emergency room or urgent care center or follow up with your primary care doctor as soon as possible. The medical provider can order MRIs, CT scans, and X-rays to diagnose your medical condition and make recommendations for future treatment. For example, you may need to consult an orthopedic doctor, physical therapist, or neurologist for ongoing medical care after your accident.
While you continue treating your injuries, a personal injury lawyer in your area can start handling the necessary legal steps in your case. They can gather potential evidence, including medical records, lost wage documents from your employer, injury photographs, and eyewitness reports, and assemble those documents into a settlement demand package. After your medical treatment, your lawyer can submit the demand package to the insurance company adjuster handling your claim and pursue the maximum damages you deserve to recover.
The MNH Injury Team Gets Results
We get you the results you need and provide legal advice through the whole court process. Don't be unprepared when you could have one of the best legal teams out there to assist you. Reach out to us today to get your consultation.
Filing a Claim With the Insurance Company
Before filing a lawsuit in the court system, the first step to recovering monetary compensation after an accident is to file a personal injury claim. Usually, accident victims will file these claims with the insurance company for the at-fault person or entity. For example, your lawyer will likely file a personal injury claim with the at-fault driver's insurer if you suffered injuries in a motor vehicle crash.
The first step in the claims-filing process is to submit a settlement demand letter, along with a demand package, for the insurance company adjuster to review. The demand package will include copies of all pertinent medical records, wage loss documentation, and other potential evidence. Once the adjuster inspects this demand package, they will decide whether to admit or deny fault for the accident. If they accept fault, settlement negotiations may begin in your case.
During settlement negotiations with the insurance company, a knowledgeable personal injury lawyer can be an invaluable help. Your lawyer can assist during these negotiations and recommend whether you should accept a particular settlement offer or reject the offer and keep negotiating.
Dealing with insurance companies and their adjusters is often an uphill battle. This is because insurance companies will do everything they can to try and save themselves money. In some cases, that might mean denying liability or offering minimal monetary compensation to settle a claim.
If the insurance company refuses to offer you the total monetary damages you deserve, your lawyer can always threaten them with litigation. However, even if your lawyer files a lawsuit in court, your case may still settle at any point along the way, often up until the time of trial. Your lawyer can help you make knowledgeable, informed decisions in your case, increasing your chances of recovering total monetary compensation for your accident-related injuries.
Litigating a Personal Injury Claim in the Court System
The litigation process begins when a personal injury lawyer files a lawsuit in court. Accident victims usually litigate their cases in the court system for two reasons. First, the insurance company may deny fault for the occurrence, in which case the accident victim has no real choice but to initiate litigation. At other times, the insurance company may be unwilling to offer enough monetary compensation to make the accident victim whole again.
After filing a lawsuit in the court system, your lawyer may continue their settlement negotiations with the adjuster. However, the court will set dates and deadlines for various milestones in the case, including depositions. The court may also schedule a settlement conference and trial date in your case.
Alternatives to a Civil Jury Trial
While the vast majority of personal injury cases settle before trial, some cases ultimately proceed to trial in the courts. During a jury trial, the parties can present evidence and arguments supporting their version of events. A jury will then decide the outcome of all issues in dispute.
The parties can also consider several alternatives to a jury trial, including mediation and binding arbitration. During a mediation hearing, a neutral, third-party mediator works with the parties to facilitate settlement discussions and bring them closer to a resolution. At binding arbitration, a neutral arbitrator whom the parties preselect will listen to the evidence in the case and decide the total monetary damages to award the accident victim. Your lawyer can help you determine if alternative dispute resolution might be right for you and your personal injury case.
Recovering the Damages You Deserve for Your Injuries
If you suffered injuries in an accident because of another person's negligence, your lawyer can help you maximize the monetary compensation you recover in your case.
The types and amounts of damages that accident victims receive often depend upon the type of accident that occurs, the nature and extent of their injuries, and the overall pain and suffering they endured.
First, if an accident victim had to miss work time due to their injuries and ongoing medical appointments, they can claim lost earnings in their case. They may also be eligible to assert a claim for loss of earning capacity if they had to switch jobs and take a pay cut due to their injuries.
Next, accident victims may recover monetary damages for their mental distress, inconvenience, pain and suffering, loss of life enjoyment, loss of the ability to use a body part, permanent disfigurement, and loss of spousal companionship.
When it comes to pain and suffering damages, accident victims can receive compensation for both past and future pain and suffering. Past damages compensate accident victims for the pain and other symptoms starting on the date of their accident and lasting until the present time. However, if they suffered a permanent injury, they may be eligible to recover future pain and suffering damages for their anticipated, ongoing symptoms.
An experienced personal injury lawyer can highlight the strengths of your case, downplay any weaknesses, and pursue the maximum monetary compensation you need.
Call an Experienced Personal Injury Lawyer Today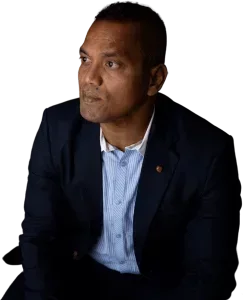 In a personal injury matter, time is of the essence. This is because accident victims only have two years from their accident date to file a lawsuit seeking damages. If they file their lawsuit belatedly, they will not be eligible to recover the monetary compensation they need for their injuries. Therefore, you should seek out experienced counsel to represent you as soon as possible in your case.
A lawyer can explain your options in clear and easy-to-understand terms and take the necessary actions to move your case forward. Your lawyer can help you negotiate with settlement adjusters, litigate your case in the court system, and bring your case to a prompt and efficient resolution.