Car accidents frequently leave victims seriously injured and needing ongoing medical treatment. Victims may also have to take significant time off work to treat their injuries and get better.
However, when it comes to compensating you fairly after a car crash, the insurance company is never on your side. In fact, they are your direct adversary. Insurance companies will do everything they can to resolve a car accident case quickly and cheaply. Therefore, you should have a skilled lawyer aggressively representing you and advocating for you from the very beginning of your claim.
A knowledgeable car accident lawyer in your area can meet with you to discuss how your car crash occurred and decide on a favourable course of action for your case. Your lawyer may also gather the documents necessary to prove your claim, pursue a personal injury claim on your behalf, and discuss settlement offers with insurance company representatives.
If the insurance company refuses to provide you with the fair monetary damages you need, your lawyer can file a lawsuit in court and litigate your case at a civil jury trial, binding arbitration hearing, or mediation proceeding. Your lawyer's primary goal will be to get you the full and fair damages you deserve for your accident-related injuries and losses.
Common Causes of Car Crashes
In most instances, car accidents happen because of the negligence of one or more other drivers. A driver behaves in a negligent manner when they drive unreasonably at a given time.
Common types of negligent driving that lead to car crashes include:
Failing to yield the right-of-way to other drivers
Tailgating
Drinking and driving
Inattentive driving
When drivers violate traffic laws and commit other moving violations, they significantly increase their chances of causing:
Rear-end crashes, where the front of their vehicle strikes the back of another car, often causing traumatic head injuries and soft tissue injuries, like whiplash
Head-on collisions, where the front of their vehicle hits the front of an oncoming car, sometimes causing permanent injuries like paralysis or fatalities
Sideswipe accidents, where the side of their vehicle hits the side of another car travelling in the same direction on a multi-lane highway
T-bone or broadside collisions, where the front of their vehicle hits the side of another car, such as at a traffic intersection where they fail to yield the right-of-way at the proper time
Overturn accidents, are where they negligently speed down a hill or around a sharp curve, causing the vehicle they're operating to overturn, bringing about a subsequent collision or multi-vehicle pile-up.
If you suffered injuries in one of these car crashes that resulted from another driver's careless or reckless behaviour, you need skilled legal counsel reviewing your claim and dealing with insurance company representatives on your behalf. Your lawyer can assist you during the claims-filing process and help you negotiate a fair settlement that genuinely compensates you for your accident-related injuries.
Injuries That Car Accident Victims May Suffer
Alcohol can significantly impair an individual's driving abilities, including their ability to operate a vehicle carefully and safely. First of all, alcohol—a depressant—significantly slows down a driver's central nervous system, as well as their ability to function. Consequently, intoxicated drivers may experience delayed reaction time due to their delayed reflexes. Therefore, they may not stop their vehicle in time to avoid a serious crash with another car or a pedestrian.
Car crash victims can sustain severe injuries depending upon the force of the collision, the type of accident that happens, and how the accident victim's body moves around in the car during the crash. Generally speaking, the more forceful a collision and the higher the vehicle speeds, the greater the potential for severe injuries.
Some of the most common injuries that a car crash victim might suffer include:
Internal organ injuries
Internal bleeding
Bruises
Road rash
Soft tissue contusions
Spinal cord damage
Full or partial paralysis
Traumatic brain and head injuries
As soon as possible after your car accident, your top priority should be seeking the medical care that you need. This medical care should include a visit to your local hospital emergency room for diagnostic tests (like X-rays, MRIs, and brain scans) and other treatment. Your medical provider can also refer you to a medical specialist, such as an orthopedist or neurologist if you require additional care.
While you focus on recovering from your injuries, your lawyer can begin to gather the necessary documents to prove each legal element of your car accident claim or lawsuit. Those documents may include copies of police reports, witness statements, medical records, income loss documentation, and photographs. Once your medical treatment is complete, your lawyer can submit a settlement demand package to the insurance company on your behalf and pursue a favourable monetary award in your case.
Dealing With the Insurance Company Following a Car Crash
After a car accident that results from another driver's negligence, an accident victim or their lawyer will typically deal with the at-fault driver's insurer. However, if the responsible driver did not have insurance, or if they fled the accident scene in a so-called phantom vehicle accident, you can pursue a first-party uninsured motorist claim with your own insurance company assuming you have that coverage available.
Otherwise, you can pursue monetary compensation through the Motor Vehicle Accident Claims (MVAC) Program. This program offers accident victims who have no other means of insurance coverage up to $200,000 in coverage.
Regardless of which insurance company you deal with, however, it surprises many people to learn that insurance companies are not very helpful during a car accident claim or lawsuit. Insurance companies even your own are not interested in making sure that you receive the fair monetary compensation you deserve for your injuries.
In fact, insurance companies may lose a lot of money if they have to pay you a large personal injury settlement. Therefore, they will do everything they possibly can to try and limit their monetary payout to you.
For example, the insurance company or their adjuster might:
Try to shift some or all of the blame for the accident onto the accident victim.
Refuse to fully compensate an accident victim for the injuries they suffered.
Allege that the accident victim's claimed injuries are pre-existing or that their present symptoms result from a pre-existing medical condition.
Consequently, fights frequently ensue between insurance company adjusters and personal injury lawyers. When an insurance company refuses to adequately compensate an accident victim for their injuries, the accident victim's lawyer can threaten the insurance company with litigation. Your lawyer can then proceed to file a lawsuit in the court system and guide you through the litigation process.
Even after filing a personal injury lawsuit in your case, your lawyer can still negotiate with the insurance company adjuster and pursue a favourable settlement offer on your behalf. If the claim resolves during litigation, your lawyer can help you finalize the settlement and get you the monetary payout that you deserve as quickly and efficiently as possible.
However, if the case must proceed through litigation, your lawyer can:
Answer written discovery questions, called interrogatories, that the defence lawyer representing the at-fault party prepares
Prepare you for your discovery deposition, where the defence lawyer may ask you questions about the car accident, your injuries, and other claimed losses
Continue negotiating settlement offers with the insurance company adjuster handling your case.
Take your case to a civil jury trial and introduce the necessary evidence to satisfy your legal burden of proof.
Explore alternative dispute resolution options, such as binding arbitration or mediation, instead of taking your case to a courtroom jury trial.
Helping You Prove Your Car Accident Claim or Lawsuit
When it comes to dealing with insurance companies and recovering the monetary damages you need for your injuries, you will have to satisfy various legal elements in your claim. First, you must show that another driver operated their vehicle in an unreasonable manner, such as by violating one or more traffic laws, engaging in distracted driving, or driving while under the influence of drugs or alcohol.
Next, you must establish that the responsible driver's breach was both the actual and foreseeable cause of your car accident. Finally, you must show that as a direct result of the accident, you suffered one or more physical injuries.
To establish these legal elements, your lawyer can retain an expert to testify in your case. For example, if the insurance company is raising a dispute about how the accident occurred or who caused it your lawyer can retain an accident reconstructionist.
Moreover, if the insurance company is disputing medical causation or alleging that your claimed injuries and symptoms are unrelated to the car accident, your lawyer can retain a medical expert to testify in your case. A medical expert can establish the necessary causal connection and show that one or more of your claimed injuries are permanent in nature.
A permanent injury is an injury that will likely continue for the rest of your life. Accident victims who suffer permanent injuries may also experience ongoing pain and suffer additional complications. In those situations, the accident victim can pursue monetary compensation from the at-fault driver's insurer for permanent disability, disfigurement, or impairment.
Car Accident Monetary Damages
If you suffered injuries in a car accident and can establish the legal elements of your claim, you can recover various types of monetary damages. Every car crash scenario is different, so not all accident victims will receive identical amounts and types of compensation.
The total financial award that a car crash victim receives will likely depend on:
The overall severity of their injuries
The type of car accident that occurs
The force of the collision
The property damages sustained
The amount of time the accident victim missed from work (if any)
The total lost income that the accident victim incurred (if any)
First, an accident victim who had to miss time from work to treat their injuries or to attend medical appointments and physical therapy sessions may receive reimbursement for their lost earnings. They can also recover compensation for loss of earning capacity if their injuries require that they switch jobs at a lower pay rate.
In addition, car crash victims can pursue monetary damages for their emotional anguish, inconvenience, pain and suffering, permanent disability or disfigurement, loss of life enjoyment, loss of spousal companionship, or loss of use of a body part.
A skilled car accident lawyer in your area can handle all verbal communications and written correspondence with the insurance company and help you pursue your right to a favourable monetary award. If that does not happen through settlement negotiations, your lawyer can promptly file a lawsuit, litigate your case in court, and represent you in all legal proceedings.
Speak to a Car Crash Lawyer in Your Area as Soon as Possible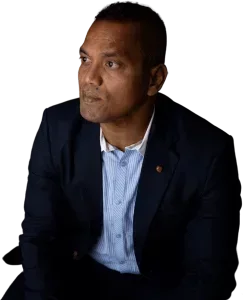 If you suffered injuries in a car crash that resulted from someone else's negligent actions or inactions, you might have several legal options to consider. First, your lawyer can help you reach a favourable settlement agreement with the insurance company. However, if your insurance company disputes fault for your accident or challenges medical causation, your lawyer can file a lawsuit in your case and litigate your case to a conclusion in the court system.
You should never try to negotiate with the insurance company by yourself. The insurance company is a for-profit entity with its own interests in mind. If they can find a way to not give you the compensation you deserve, they will do it.
Taking prompt legal action after a car accident is critical. This is because accident victims only have two years from the date of their car crash to file a personal injury lawsuit. Filing a lawsuit after the deadline will prevent the accident victim from recovering any monetary damages for their injuries.
A personal injury attorney in Edmonton in your area can help you file a timely lawsuit and litigate your case to an efficient resolution. If the insurance company is fighting with you, your lawyer can highlight the strengths of your case, downplay any weaknesses, and pursue the maximum amount of monetary damages you deserve to recover compensation for your accident-related losses.