When passengers suffer injuries in a bus accident, they may need to go to the hospital, seek ongoing medical care, or undergo a serious medical operation. As a result, they may need to remain out of work for a significant period—or switch jobs entirely, depending on their injuries. They might also experience ongoing suffering, pain, and inconvenience for a considerable time after their accident.
Bus accidents can involve tour buses, city buses, municipal buses, and school buses. While these accidents sometimes result from the bus driver's negligence, they may also happen when other motor vehicle drivers behave negligently and recklessly.
In any case, if you suffered injuries in a recent bus accident, you should take legal action right away. Waiting too long to file a personal injury claim or lawsuit can jeopardize your right to recover the monetary compensation you deserve for your accident-related injuries and other losses.
A knowledgeable bus accident lawyer in Alberta can speak with you about your case and develop a plan of action for moving it forward. Your lawyer can then help you file a claim, negotiate with the insurance company adjuster, and pursue litigation options if that step becomes necessary. Your lawyer will help you recover fair and reasonable compensation to bring you the justice and closure you need.
Why Do Bus Accidents Happen so Often?
In most instances, bus accidents happen when bus drivers and others drive negligently. In most cases, negligent driving involves one or more traffic law violations.
Common violations that lead to bus crashes include:
Speeding
Aggressive driving
Failing to use turn signals
Failing to yield the right-of-way to other drivers at the proper time
At other times, bus accidents happen when a bus driver—or some other driver—operates their vehicle while under the illegal influence of drugs or alcohol. Driving while intoxicated or impaired is extremely dangerous, especially for bus drivers who literally carry passengers' lives in their hands.
When bus driver operates their bus while intoxicated, they may not notice an oncoming vehicle or pedestrian, or they may swerve back and forth on the road while driving. At other times, an intoxicated bus driver might experience limited concentration or delayed reaction time. Therefore, even if they see an oncoming vehicle, they might be unable to stop their bus in time to avoid a collision.
Other bus accidents occur when drivers become distracted. On school buses, drivers often become distracted quickly when they have to discipline rowdy children on the bus. Electronic devices, like cellular phones, tablets, and GPS navigation systems, can distract some bus drivers. When a bus driver turns their head to look back at rowdy bus passengers or looks down at an electronic device, they might fail to see an approaching vehicle and cause an instantaneous crash.
Bus accidents may also happen when bus drivers and other drivers drive while fatigued. Fatigued driving can cause limited concentration, lack of awareness, and impaired reflexes, which may prevent a bus driver from stopping their vehicle quickly. Moreover, if fatigued driver falls asleep at the wheel, they will likely lose control of their car and cause a severe crash.
If you or a person you love suffered injuries in one of these bus accidents, you have legal options available to you. A knowledgeable bus accident lawyer in your area can go over your potential legal options and help you decide whether to file a bus accident claim or lawsuit for monetary damages. Whatever you decide, your lawyer will be by your side each step of the way advocating for you and fighting for your legal interests against the at-fault driver's insurance company.
Potential Injuries in Bus Crashes
Bus passengers are at a significant disadvantage because they frequently do not have the benefit of a seatbelt or other restraint system in a crash. Therefore, their bodies are more likely to move around violently and strike something in the vehicle. This is especially true if the force associated with a bus accident knocks a passenger onto the ground.
Some of the most common injuries that bus accident victims suffer include traumatic head and brain damage, spinal cord injuries, full or partial paralysis, abrasions, soft tissue whiplash contusions, internal organ damage, and broken bones.
Treating your injuries should be a top priority as soon as possible after a bus accident. Next, you should speak with an experienced bus accident lawyer who can start handling your legal matter and advocating for you.
Do I Need to File a Lawsuit in my Bus Accident Case?
If you suffered injuries in an accident that resulted from a negligent bus driver, bus company, school district, municipality, or other drivers, a personal injury lawyer in your area can help you file the necessary claim or lawsuit for monetary compensation.
Most bus accident claims settle out of court at some point in time. However, you may need to file a lawsuit if the insurance company disputes fault for the accident or if the settlement adjuster simply will not offer you the fair monetary compensation you deserve to recover for your injuries and other losses.
If you file a lawsuit, you can name the at-fault bus driver or third-party driver as a defendant. If the bus driver worked for a municipality or school district, and the driver was on the job at the time of the accident, you can also name those entities as defendants in the lawsuit.
A skilled bus accident lawyer can help you determine all potentially responsible parties in your accident case and help you file the appropriate claims or lawsuits seeking monetary compensation.
What Do I Need to Prove in my Bus Accident Case to Succeed?
To succeed in a personal injury claim or lawsuit that involves a bus accident, you must satisfy the legal basis for your claim. First, you must establish that the bus driver, or a third party, violated their duty of care. Bus drivers have an obligation to operate their buses safely and carefully for the benefit of their passengers, as well as of other drivers. When a bus driver or other driver violates a traffic law or road regulation, and an accident occurs, they breach their duty of care to others.
In some instances, insurance companies and their adjusters will argue about liability. When that happens, your lawyer can retain an accident reconstructionist to independently review the circumstances leading up to the accident and during the accident itself. The accident reconstructionist can then take the witness stand in court and state an opinion about how the accident likely occurred and who caused it.
In addition to establishing that a bus driver or other driver violated their legal duty, you must show that the responsible driver's negligence directly caused your accident, that you sustained at least one physical injury in the accident, and that your injury occurred because of the accident.
To establish medical causation, your lawyer can retain a healthcare provider to testify at a deposition or jury trial on your behalf. A medical provider can also draft a report that states that you sustained a permanent injury in your bus accident.
Proving a bus accident claim's legal elements is often difficult. Insurance companies and their adjusters fight accident victims and their lawyers every step of the way. This is because insurance companies are trying to save as much money as possible. After all, an insurance company does not make any money when it must pay out a substantial personal injury settlement or jury verdict. Therefore, the insurance company will do everything possible to challenge your personal injury claim and limit your monetary recovery.
A skilled bus accident lawyer in your area can advocate for you by helping you prove the legal elements of your claim as part of your case's settlement or litigation process.
How Much Time Do I Have to File a Bus Accident Lawsuit?
If and when you file a lawsuit arising from your bus accident, you should file suit promptly—and well within the statute of limitations period. In most instances, bus accident victims must file their lawsuit within two years of the accident date. If they miss this statutory deadline by even one day, they will almost certainly waive their right to recover monetary damages for their injuries.
To avoid missing the statute of limitations deadline, you should retain a skilled bus accident lawyer in your area to handle your case right away. Your lawyer will be aware of the statutory deadline and the amount of time you have to file suit in your case. If the statute of limitations period is almost up, your lawyer can quickly draft a lawsuit and file it in the court system on your behalf. Your lawyer can then help you settle or litigate your bus accident case efficiently.
What Damages May I Receive for My Bus Accident Injuries?
Accident victims often suffer severe injuries in a bus crash. The force of a collision might knock them to the floor, causing them to suffer injuries that require ongoing medical treatment—and some of which may cause them to experience symptoms for the rest of their life.
If you and your lawyer can prove all of the necessary legal elements, you will be eligible to recover various damages. However, the damages one bus accident victim receives may differ from those another bus accident victim receives in a different personal injury case. Damage awards are highly case-specific and depend primarily upon the types of injuries that the accident victim sustains and the accident victim's overall pain and suffering levels.
There are several ways a bus accident victim may recover monetary damages in their case. Some cases settle out of court, even after a personal injury lawyer files a lawsuit on the accident victim's behalf in the court system. At other times, however, the case may need to move through litigation and conclude at a civil jury trial, binding arbitration hearing, or mediation session.
Potential damages that bus accident victims may recover include compensation for their:
Loss of use of one or more body parts if they suffered a permanent paralysis or spinal cord injury in their bus accident
Permanent disability or disfigurement, if they suffered a disfiguring injury that will last for the rest of their life
Pain and suffering, when the accident victim experiences symptoms before and after the accident
Emotional anguish, when the accident victim has to seek mental health treatment after a bus accident due to their accident-related losses
Loss of earnings, if the bus accident victim cannot go to work after their accident due to their injuries, symptoms, or need to attend ongoing medical or physical therapy appointments
Loss of earning capacity, when bus accident victims can no longer work in the same job or capacity due to their injuries, and they must take a pay cut as a result
When insurance companies place settlement offers on the table, they are usually far less than the actual value of a personal injury claim. Your lawyer can help you decide whether you should accept a particular settlement offer—or whether it might be advantageous for you to take your case to trial or arbitration.
Call a Local Bus Accident Lawyer Today for Legal Representation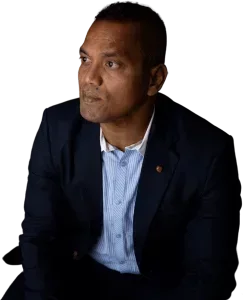 You are not alone if you suffered injuries in a recent bus accident. A knowledgeable personal accident lawyer in Edmonton will be your champion at every stage of your personal injury claim or lawsuit. In addition to negotiating with insurance company adjusters on your behalf, your lawyer will fight for your legal rights in court and help you demand the monetary compensation and justice you deserve.

You should never think that your case is open and shut and that you don't need the help of an experienced lawyer. The insurance company will have teams of adjusters and attorneys working to save the insurance company as much money as they can. You need your own advocate who will protect you and fight for the compensation you need to fully recover from the other party's negligent actions.