When a driver operates their vehicle in a reckless, negligent, or careless manner, they may cause a serious accident, leaving other drivers and passengers severely injured. In these circumstances, an accident victim may be eligible to file a personal injury claim or a lawsuit in the court system for monetary damages.
You usually only get one chance to seek compensation for your car accident injuries and losses, so you want to ensure you do not accept less than you deserve. If you realize your compensation is insufficient, you likely cannot reopen your claim. Always have a car accident lawyer reviewing your claim before you accept anything, as you likely will not get a second opportunity to seek compensation.
Signing a Settlement Agreement and Release
If an insurance company adjuster places a settlement offer on the table, and the car accident victim decides to accept that offer, the deal is usually done in most circumstances. This is especially true if the accident victim signs a written release that the insurance company prepares, waiving all further claims or lawsuits against the at-fault driver or their insurance company arising from the incident. However, if the accident victim did not sign a formal written release, they might theoretically reopen their personal injury claim.
If you suffered injuries in a car accident because of someone else's negligence, you should talk to a skilled car crash lawyer immediately. Your lawyer can review all of your legal rights and options with you, help you file a claim with the at-fault party's insurance company, and settle your claim if the insurance company makes an appropriate offer. If that does not happen, your lawyer can file a lawsuit in court and litigate your case to an efficient resolution.
Throughout the process, your lawyer will keep you well-informed of what's going on so that you can make intelligent legal decisions throughout your personal injury case.
Car Accidents and How They Typically Happen
Although some car crashes are single-vehicle accidents, the majority of car accidents result from another driver's negligence and error. Some of the most common causes of car crashes include distracted driving, intoxicated driving, road rage, and traffic law violations.
A driver is distracted when they operate their vehicle carelessly and fail to watch the road attentively. A driver may become distracted when they send a text message using a cellular phone or tablet, listen to loud music in their vehicle, roughhouse with vehicle occupants, or fiddle with a GPS navigation device.
In many instances, distractions cause a driver to turn their head away from the road to focus on their electronic device. As a result, they may not see an approaching pedestrian or vehicle, negligently causing a serious and potentially fatal collision.
Intoxicated driving is another unfortunate cause of car accidents. When operating a passenger vehicle, a driver is intoxicated with a blood alcohol concentration (BAC) of at least 0.08 percent. However, a commercial vehicle driver, such as a tractor-trailer operator, and a minor driver under 21 years old must follow much stricter legal standards. Even when breathalyzer evidence reveals that a driver has a lower BAC, they may still experience the negative effects of alcohol impairment.
When a driver violates a DUI law and sustains a conviction in court, they may be subject to both criminal and administrative penalties, including driver's license revocation, high monetary fines, and even jail time. Moreover, if they cause an accident that leads to injuries, they may be subject to civil damages, along with their insurance company.
Drinking and driving is exceptionally dangerous because alcohol slows down a driver's central nervous system. Consequently, a drunk driver may experience blurred vision, nausea, and other physical symptoms. They may also experience limited concentration and delayed reaction time. This delay may prevent the driver from safely operating their vehicle and from slowing down in time to avoid a serious crash.
Road rage happens when a driver overreacts or reacts inappropriately to a real or imaginary situation that arises while driving. In some instances, the driver may become upset because another driver is not going fast enough. As a result, the angry driver may overzealously weave in and out of traffic to get around the slow driver. The enraged driver might also fail to use turn signals, tailgate, and engage in other aggressive driving maneuvers. These actions may, in turn, lead to a serious accident that leaves innocent drivers severely injured.
Finally, some car crashes happen when drivers violate the rules of the road, such as by failing to yield the right-of-way to other vehicle drivers at the appropriate times or exceeding the posted speed limit.
If you sustained injuries in a car crash that resulted from another driver's negligence, you are not alone. A compassionate and experienced car accident lawyer in your area can meet with you to discuss your accident circumstances and, if necessary, retain an accident reconstructionist who can shed light on how the accident likely happened and who was responsible for it. Your lawyer can then file a personal injury claim on your behalf with the at-fault driver's insurance company.
Common Injuries in Car Crashes
When drivers operate their vehicles recklessly or negligently, they may cause several types of car crashes. In some instances, at-fault drivers may bring about a rear-end crash, where the front of their vehicle hits the back of the accident victim's vehicle. This can produce a rapid forward and backward motion, causing the accident victim to suffer whiplash or some other soft tissue contusion to their neck or back.
Another common accident is a head-on collision, where the front of one vehicle hits the front of another vehicle traveling in an opposing direction. These accidents are likely to cause permanent injuries and sometimes fatalities when they happen at high speeds.
Conversely, a sideswipe accident happens when the sides of two vehicles traveling in the same direction, but in abutting travel lanes, strike one another. When these accidents involve significant force, the vehicle on the receiving end might wind up on the side of the road or in another travel lane.
Finally, a T-bone or broadside accident occurs when the front of one vehicle hits the side of a vehicle travelling on an adjacent road. The force of a broadside collision often causes the second vehicle to spin around rapidly, overturn, and sustain serious damage.
When accident victims become involved in any of these crashes, they may sustain serious injuries, including cuts and bruises, broken bones, internal organ damage, spinal cord injuries, full and partial paralysis injuries, and traumatic brain injuries.
As soon as possible after your car accident, and preferably on the same day, you should consult with a medical provider at a hospital emergency room or urgent care facility. The medical provider can discuss your accident with you and order CT scans, MRIs, and X-rays, to obtain a clearer picture of the extent of your injuries. The doctor can then render a complete medical diagnosis of your condition.
If you require additional medical treatment, the doctor can make those recommendations during your hospital ER or urgent care visit. For example, you might need to follow up with a physical therapist or another medical specialist, such as an orthopedic doctor or neurologist.
Obtaining same-day medical treatment for your injuries helps ensure that your injuries do not worsen over time. It also shows the insurance company adjuster that your injuries are serious and that you made your medical treatment a top priority immediately following your car crash.
The MNH Injury Team Gets Results
We get you the results you need and provide legal advice through the whole court process. Don't be unprepared when you could have one of the best legal teams out there to assist you. Reach out to us today to get your consultation.
Filing a Car Accident Claim
If you suffer injuries in a recent car crash that someone else caused, you may file a personal injury claim for damages. While you complete your medical treatment, a knowledgeable car accident lawyer in your area can begin to gather your medical records, injury photographs, property damage photographs, and lost wage documents. Once your medical treatment is complete, your lawyer can assemble these documents into a settlement demand package and forward them to the insurance company adjuster.
Once the adjuster receives these documents, they will review them in detail and decide whether to accept liability for your car accident. If the adjuster accepts liability, your case will continue. At that point, the adjuster might make an initial offer to resolve your case through settlement. However, in most instances, initial settlement offers are extremely low and far below the personal injury claim's true monetary value.
Your lawyer can start negotiating the personal injury claim on your behalf. However, you have the final say about whether to accept a particular settlement offer or file a lawsuit and litigate your case. Your lawyer will take care of every step of the process and help you make informed decisions in your case, including whether you should accept or reject a particular settlement offer. A good settlement offer fully and fairly compensates you for all your injuries, pain, suffering, inconvenience, and other related damages.
Settling a Car Accident Case
If you decide to settle your car accident claim for a certain amount of money, the insurance company adjuster will ask you to sign a settlement release. By signing the release, you agree that you have resolved the personal injury claim or lawsuit in its entirety. Moreover, you state that you will not reopen the claim or lawsuit and will not file another claim or lawsuit arising from the same occurrence. In most circumstances, your personal injury claim or a lawsuit is over the moment you sign off on a release and submit it to the insurance company.
In some instances, depending upon the insurance company you're dealing with, you may also need to have a notary affix their seal to your release. Your personal injury lawyer and the defense lawyer representing the at-fault driver must also sign the release, making it official.
Recovering Car Accident Damages in Your Case
If you suffered injuries in a car accident, your lawyer can help you recover the settlement amount or jury verdict for the compensation you deserve. No matter how your case ends, the final monetary amount should fairly compensate you for all of your injuries and other accident consequences. After all, the primary purpose of monetary damages in a personal injury case is to make you whole again, to the greatest extent possible.
Damages vary from case to case, depending upon the severity of the accident victim's injuries, the extent of their medical treatment and rehabilitation, and whether they missed work due to their injuries.
Some of the most common damages that car crash victims may recover in a personal injury claim or lawsuit include compensation for their:
Lost earnings
Loss of earning capacity
Inconvenience
Mental distress
Permanent disability
Permanent disfigurement
Loss of life enjoyment
Loss of spousal companionship
Loss of the ability to use a body part, such as with a full or partial paralysis injury
In addition to pursuing past pain and suffering damages, an accident victim might recover compensation for their anticipated pain and suffering in the future.
Call a Skilled Car Accident Lawyer Today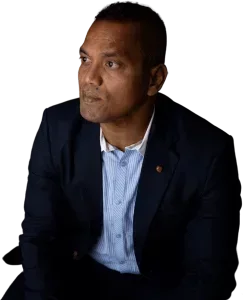 If you suffered injuries in a recent car accident, time is of the essence. This is because accident victims have a very short two-year timeframe to file a lawsuit seeking monetary damages. The two-year time clock starts running on the accident date and expires exactly two years later.
If you do not file your car accident lawsuit by then, the court will prevent you from recovering any monetary compensation for your injuries. Therefore, the time to take action in your personal injury case is right now.
A knowledgeable car accident lawyer will be your advocate every step of the way. Your lawyer can help you file a claim and assist you throughout the settlement negotiation process. If the insurance company refuses to offer you the fair compensation you need for all of your injuries, you have the option of filing a lawsuit and litigating your case in the court system.
If your case resolves via settlement, your lawyer can assist you throughout the settlement process and work to bring your claim or lawsuit to a conclusion. Similarly, if your car accident case must go to court, your lawyer can aggressively fight for your cause and introduce the necessary evidence to prevail in court and recover the monetary compensation you deserve.