Losing a loved one is never easy to cope with, especially if the loss resulted from someone else's carelessness or negligence. Although no amount of money can ever bring a loved one back, favourable monetary compensation in a wrongful death claim or lawsuit can help to bring about a sense of justice and closure for you and other surviving family members.
According to the Fatal Accidents Act, many individuals can collect wrongful death damages, including parents, children, spouses, and an interdependent adult partner of the deceased individual. However, these individuals may only file a single wrongful death claim instead of multiple claims arising from the same death. Moreover, any eligible family member can bring the claim, or the deceased individual's executor can file the claim on behalf of the decedent's estate.
If you lost a loved one in an accident or occurrence that resulted from another person's careless, reckless, negligent, or intentional act, a skilled wrongful death lawyer in your area can meet with you, discuss all of your legal options, and assist you with bringing a wrongful death claim promptly.
Filing a wrongful death claim is frequently an uphill battle because insurance companies and their adjusters are notoriously difficult when offering settlement compensation. If the insurance coverage does not settle your wrongful death claim fairly and reasonably, your lawyer can help you file a wrongful death lawsuit in court, assist you throughout the litigation process, and resolve your case in court, if necessary.
What Can a Wrongful Death Claimant Recover for Their Bereavement?
A wrongful death claimant may be eligible to recover various amounts of monetary compensation for their bereavement. Bereavement damages are supposed to address the emotional anguish, mental suffering, and sadness that a surviving family member may feel in connection to a loved one's recent death. Every claimant in Alberta can recover a certain amount for these bereavement damages.
First, every living child of the decedent may be eligible to claim $49,000. However, this category does not include grandchildren or stepchildren of the deceased. Moreover, the decedent's parents can recover $82,000, with the proceeds going to both parents if both are alive.
Next, an interdependent partner or a living spouse may be eligible to recover $82,000. However, the decedent's siblings cannot recover bereavement damages.
There are also damages the dependents of the deceased can claim for such as loss of household services and loss of financial dependency. An experienced fatality lawyer can help in advancing these damages.
Recovering these damage amounts is not always a sure thing. In fact, in many instances, insurance companies will do everything they possibly can to reduce these amounts—or to avoid paying any compensation to the wrongful death claimant whatsoever.
Specifically, the insurance company might try to show that your deceased loved one caused or contributed to the accident in which they suffered their fatal injury. If the insurance company can show that the deceased individual was contributorily negligent, then the total damage award may be subject to reduction, according to their percentage of fault.
Theoretically, a deceased individual's surviving family members can wind up with nothing. In fact, if the insurance company gets its way, that is likely to happen. Insurance companies will become even more difficult if a wrongful death claimant does not have skilled legal representation in their corner advocating for them at all times.
One of the most important steps you can take in your wrongful death claim is to retain a skilled lawyer to assist throughout the process. Your lawyer can deal directly with the insurance company adjusters and handle all settlement negotiations.
Next, your lawyer can help you determine whether you should accept an offer in a wrongful death claim—or make a counteroffer and continue negotiating. Finally, your lawyer can advise as to whether you should file a lawsuit in your wrongful death case and litigate it in the court system until it's concluded.
The MNH Injury Team Gets Results
We get you the results you need and provide legal advice through the whole court process. Don't be unprepared when you could have one of the best legal teams out there to assist you. Reach out to us today to get your consultation.
What is the Legal Basis for Filing a Wrongful Death Suit?
An individual—or the executor of the deceased individual's estate—can file a wrongful death claim if a person dies in an occurrence resulting from someone else's careless, reckless, negligent, or intentional act or omission.
Some of the most common circumstances that lead to wrongful death claims and lawsuits include fatal motor vehicle accidents that involve cars, trucks, pedestrians, bicycles, and motorcycles. Fatal motor vehicle crashes typically occur when a driver violates a traffic law, engages in distracted driving, or operates their vehicle while under the influence of alcohol or drugs.
Fatalities may also occur when an individual commits an assault or other intentional act. Workplace accidents and premises accidents can also lead to an accident victim's untimely death. Workplace accidents are widespread in both the building and construction industries, where individuals must work around heavy and dangerous equipment or atop high ladders and scaffolding.
A skilled wrongful death lawyer can determine if you can file a wrongful death claim, given the circumstances surrounding the occurrence involving your loved one.
Prerequisite for Filing a Lawsuit
Before filing a wrongful death lawsuit, a claimant will usually need to present a claim to the at-fault party's insurance company. For example, if you lost a loved one in a car accident that resulted from another driver's negligence, your lawyer will likely file a wrongful death claim with the responsible driver's motor vehicle insurer.
To present a compelling claim to the insurance company, the accident victim's lawyer will need to gather certain documents and assemble them into a settlement demand package. Documents that may be pertinent to a wrongful death claim and which may later serve as evidence if the case goes to trial include copies of police reports and incident reports, eyewitness statements, photographs of the accident victim's visible injuries, medical treatment records up until the time of the accident victim's death, and reports from accident reconstructionists.
All of these documents will help the insurance company adjuster evaluate the claim. If they decide to accept fault for the accident, they might make an offer to resolve your wrongful death claim right away. No matter the first offer, there is usually more money on the table—and more room for the settlement adjuster to move upwards. Your lawyer can negotiate with the adjuster back and forth, several times if necessary, to help you attain the best possible pre-litigation settlement offer in your wrongful death claim.
Litigating a Wrongful Death Lawsuit in the Court System
Sometimes, insurance company adjusters are adamant about refusing to compensate claimants fairly in a wrongful death claim. In these instances, claimants often have little choice but to file a lawsuit and litigate their case and the court system. Even after a wrongful death claim is pending in the court system, the parties can still settle the case up until the trial date.
During the litigation stage of a wrongful death claim, a defence lawyer will typically enter an appearance on behalf of the at-fault party. However, the defence lawyer is really representing the insurance company and defending their legal interests.
Once a defence lawyer becomes involved in the case, the parties may begin the discovery process. Discovery offers an opportunity for the parties to learn more about each other's version of events. However, the fact that the deceased individual is no longer available to testify at a discovery deposition or to answer written questions, called interrogatories, limits discovery in wrongful death claims. As an alternative, the defence lawyer may decide to take the deposition of the personal representative for the deceased individual's estate.
Also, during the discovery portion of a wrongful death case, the parties will exchange written documents, including income statements from the deceased individual's employer, medical treatment records for the decedent, police reports, and other investigation reports not already produced to date. If the parties reach the end of litigation and still have not resolved their wrongful death claim, the case may proceed to a settlement conference or mediation with the court.
During a court-ordered settlement conference or mediation hearing, a neutral judge or mediator will try and bring the parties as close as possible to settlement. In some instances, cases will settle right at the mediation proceeding.
The majority of wrongful death claims eventually settle because they are challenging to take to trial. This is because the decedent is not available to testify on the witness stand in court and speak about their injuries, pain, and suffering. However, if the case must proceed to trial, the court will decide what, if any, damages to award the wrongful death claimant in the case.
A skilled wrongful death lawyer in your area can help you make intelligent decisions about your case, including whether or not you should settle or litigate, given your individual circumstances.
Deadline for Filing a Wrongful Death Lawsuit
A wrongful death claimant only has two years from the date of their loved one's death in which to file a lawsuit seeking monetary damages. Statutes of limitation are incredibly unforgiving. Therefore, if a claimant does not file their wrongful death lawsuit in a timely manner, the court will prevent them from recovering any monetary damages in their case. Therefore, it is in your best interest to retain a skilled lawyer to represent you in your wrongful death claim as quickly as possible.
Even after filing a wrongful death lawsuit on your behalf, your lawyer may continue negotiating a fair settlement offer with the insurance company adjuster and representing your interests during settlement negotiations. Your lawyer can also guide you through the litigation process and make it as effective and efficient as possible.
Potential Wrongful Death Damages
To recover monetary compensation in a wrongful death claim or lawsuit, the claimant must prove all of the claim's legal elements. First, they must demonstrate that the at-fault person or entity owed the deceased individual a legal duty of care that they violated in some way. Next, the claimant must show that the at-fault party's act or omission was both the factual and legal cause of the fatal accident. Finally, the claimant must demonstrate that their loved one died due to the at-fault person's negligence or intentional act.
Wrongful death claimants who can prove all of these legal elements can recover various monetary damages. Those damages may include reimbursement for the decedent's funeral and burial expenses, as well as compensation for grief counselling.
Next, a wrongful death claimant may be eligible to recover reimbursement for medical care between the accident date and the decedent's untimely death. If the decedent's loved ones relied upon the decedent for income, then surviving family members may be eligible to recover these anticipated lost earnings.
A knowledgeable wrongful death lawyer can help you maximize your damages through the settlement or litigation process.
Call a Wrongful Death Lawyer Near You Today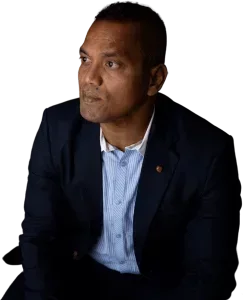 If you lost a loved one in an incident that resulted from someone else's wrongful act, you should seek out legal assistance as quickly as possible. You will need to focus on many things outside your legal battles while dealing with the grief of losing a loved one.
The longer you wait, proving the legal elements of your claim and recovering monetary damages will grow more difficult. Moreover, if you wait too long to take legal action, the statute of limitations might bar your claim from proceeding—and may prevent you from recovering any compensation.
As soon as you retain a wrongful death lawyer to represent you in your case, they can begin taking action on your behalf. This action may include gathering the necessary documents to file a wrongful death claim or preparing and filing a wrongful death lawsuit for you.
Your lawyer can also represent you at a legal proceeding, such as a pre-trial settlement conference, mediation hearing, or civil trial, and aggressively advocate for your legal interests at all times.
No matter your circumstances, a skilled personal injury lawyer can help you recover the compensation you need to bring yourself and your family members justice and closure following your loved one's untimely death. Reach out today to a compassionate wrongful death law firm.