What Is a Jackknifing a Truck
A jackknife accident happens when an 18-wheeler's tractor and trailer fold in toward one another, resembling the shape of a jackknife. When this happens, the vehicle can skid forward, colliding with anyone and anything in its path. A truck jackknifing on a hill can be especially problematic since the tractor and trailer may skid downhill and impact multiple vehicles in a series of chain-reaction collisions.
Truck jackknife accidents typically happen when a driver is negligent in some way. When a large truck collides with a smaller vehicle, the people in the smaller car usually suffer severe injuries.
In some accident cases, one or more fatalities might occur when a truck jackknifes. Therefore, you might be entitled to recover monetary compensation if you suffer injuries in an accident.
In addition to seeking prompt medical treatment after your truck accident, you should speak with a knowledgeable truck accident lawyer as soon as possible. Your lawyer can tell you if you can file a truck accident claim for damages. If you are, your lawyer can file the claim with the truck driver or trucking company's insurer on your behalf and pursue the damages you deserve for your injuries.
How Do Truck Jackknife Accidents Happen?
Truck jackknife accidents typically result from driver error and negligence. In some instances, they happen when truck drivers speed. Trucking companies often incentivize their drivers to drive fast, promising them additional monetary compensation and bonuses if they arrive at their final destination ahead of schedule.
Unfortunately, this can cause drivers to operate their vehicles recklessly, and when they speed, a jackknife accident or another collision can occur. This is especially true when truckers drive their rigs too fast in inclement weather, such as snow, ice, or rain.
Truck jackknife accidents also happen when truckers fail to negotiate sharp curves. They might drive around a sharp bend too fast or misjudge the turning distance, leading to a jackknife accident.
Sometimes, jackknife accidents happen because of negligent repair work or a defective truck part. For example, a repair facility may not make the necessary repairs carefully or skillfully, causing the tractor or trailer to malfunction on the road. At other times, a defectively manufactured braking or steering component may cause a truck jackknife accident.
In truck accident cases, the accident victim has the sole legal burden of proof. Therefore, they will need to demonstrate that the at-fault individual or entity did something wrong and that the accident occurred as a result. Furthermore, the accident victim must show that their injury directly resulted from the accident.
To establish these legal elements, a truck accident victim, through their lawyer, might need to retain one or more experts. For example, an accident reconstructionist can shed light on exactly how a jackknife accident happened. They can review the police report, eyewitness statements, photographs of the property damage, and other documents to determine how the crash occurred.
In addition, when it comes to medical causation, an accident victim's lawyer may retain a treating doctor to testify in the case. Specifically, the doctor will need to establish, to a reasonable degree of medical probability, that the accident victim's claimed injuries directly resulted from the crash.
The medical expert can also determine that the accident victim suffered a permanent injury that will not get better over time. Permanent damage might cause an accident victim to experience severe pain for the remainder of their life.
Can I Hold a Trucking Company Responsible for a Jackknife Accident?
In addition to a negligent truck driver, the trucking company that employs the at-fault driver can be responsible for the crash at least in part. If the truck driver operated their vehicle on the job and during the scope of their employment, you can hold the trucking company vicariously liable for the truck
driver's negligence. Furthermore, a trucking company can be responsible if evidence shows that they hired or retained an irresponsible driver such as one with a known record of prior moving violations.
Your lawyer can review the circumstances of your accident with you and determine if the employer trucking company may be a potential defendant in your lawsuit. If so, your lawyer can name the trucking company in the suit papers and work to recover the compensation you deserve when negotiating with the insurer.
Who Suffers Injuries in a Truck Jackknife Accident?
In most truck accidents, the smaller vehicle's occupants suffer more severe injuries. The force of an impact from a large truck can violently move the accident victim's body around the interior of their vehicle, causing numerous injuries. In addition, the impact force may cause the accident victim's body to strike a part of the vehicle, such as the headrest, window, door frame, steering wheel, console, or dashboard, causing an injury.
Truck accident victims' potential injuries include fractures, soft tissue contusions, traumatic head injuries, internal organ damage, paralysis, spinal cord injuries, crush injuries, and death.
If you believe you suffered an injury in your truck accident, you should seek same-day medical treatment at an urgent care center or hospital emergency room. When you receive treatment, the healthcare provider can order MRIs, X-rays, and brain scans to ascertain your medical condition.
The provider can also thoroughly examine you to discover the extent of your injuries. Finally, the doctor can recommend follow-up treatment for your injuries. For example, depending on your injuries, you might need to follow up with your primary doctor or a medical specialist.
You must seek same-day medical treatment, even if you don't know the extent of your injuries following a truck accident. Untreated injuries can worsen if you fail to seek immediate medical treatment.
Many injuries, including concussions and other internal injuries, do not produce symptoms immediately. It might take weeks or months before those symptoms become evident. Seeking same-day medical treatment ensures you receive the medical care you need as soon as possible.
In addition, if you wait too long to treat your injuries, the insurance company adjuster handling your claim may become skeptical. Many adjusters assume that individuals who delay their treatment did not suffer severe injuries in their accident. Consequently, they may offer you little if any compensation to resolve your pending truck accident claim. The same holds true when accident victims skip medical appointments and their medical records contain significant gaps.
While you focus solely on your medical treatment, a truck accident lawyer in your area can start handling the legal aspects of your claim. Those components include gathering your medical treatment records, lost wage documents, investigation reports, and other paperwork, and preparing a settlement demand letter and complete demand package for the insurance company adjuster's review.
Once you finish your treatment, your lawyer can forward the demand to the insurance company adjuster for review and begin settlement negotiations in your case.
The MNH Injury Team Gets Results
We get you the results you need and provide legal advice through the whole court process. Don't be unprepared when you could have one of the best legal teams out there to assist you. Reach out to us today to get your consultation.
Pursuing Timely Litigation in the Court System
Most truck accident lawyers will make every possible effort to settle your case with the truck driver's insurer before litigation. However, many insurance company adjusters refuse to compensate accident victims appropriately for their injuries.
This makes sense since insurance companies, which can be multibillion-dollar businesses, will try to save as much money as possible. If the insurance company does not offer you reasonable compensation, your lawyer can file a lawsuit, beginning the litigation process.
During litigation, the parties may continue their settlement negotiations. However, the court will issue deadlines that the parties must meet at various stages of the case.
For example, the parties must complete written and oral discovery, including depositions, by a specific date. The court may also schedule a settlement conference and jury trial. The case will only go to trial if the parties cannot resolve all their disputed issues, including the total damages to award the accident victim. If the case goes to trial, a jury will decide these issues.
The parties may agree to mediation or binding arbitration as an alternative to a jury trial. A neutral mediator will work with the parties at a mediation hearing and facilitate settlement discussions. At arbitration, a hand-picked neutral arbitrator will hear the evidence in the case and decide the issue of damages.
Your lawyer can help you decide whether to accept a settlement offer, take your case to a jury trial, or pursue alternative dispute resolution to resolve your claim.
Collecting Monetary Compensation for Your Truck Accident Injuries
The ultimate goal of filing a truck accident claim or lawsuit is to recover monetary compensation. Every case is different, and some truck accident victims suffer more severe injuries than others. Therefore, settlement amounts, jury verdicts, and binding arbitration awards vary from case to case.
The types and amounts of damage you can recover will depend on the extent of your injuries, the medical treatment you underwent, plus your experienced pain, suffering, and inconvenience after your accident.
First, your lawyer can pursue lost wage compensation on your behalf if you had to miss time from work after your accident. To prove that you are entitled to recover your lost earnings, you must produce off-work slips from your medical provider. In other words, your doctor must state in writing that your injuries prevented you from working between specific dates.
In addition, you will need to produce information from your employer that states the days you missed and the money you usually earned per day or week.
Some accident victims suffer such severe injuries that they can never return to their former jobs after their truck accidents. If you cannot return to the same position, your lawyer can pursue a claim for loss of earning capacity on your behalf. Because of your truck accident injuries, you might also recover compensation if you needed to switch jobs or careers and switch to a lower-paying job.
Similarly, your lawyer can recover compensation for all the pain, suffering, inconvenience, and mental distress you endured due to your injuries. Past pain and suffering damages compensate accident victims for what they experienced between their accident date and the present time.
On the other hand, accident victims can seek damages for the symptoms they anticipate. To prove entitlement to future pain and suffering damages, a health care provider can state in writing, to a reasonable degree of medical probability, that you suffered a permanent injury or disability as a direct result of your accident.
If your quality of life decreased after your truck accident, your lawyer can also pursue compensation for lost life enjoyment. For example, due to your injuries, maybe you cannot partake in various social activities, sports, and recreational activities. You might also need to rely upon someone else for daily care. Finally, if you can not use a body part after your accident—due to a spinal cord injury or paralysis your lawyer can file a claim for loss of use.
Call an Experienced Truck Accident Lawyer Today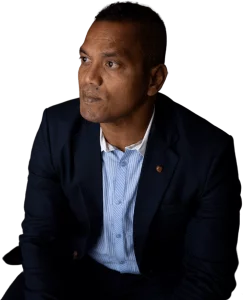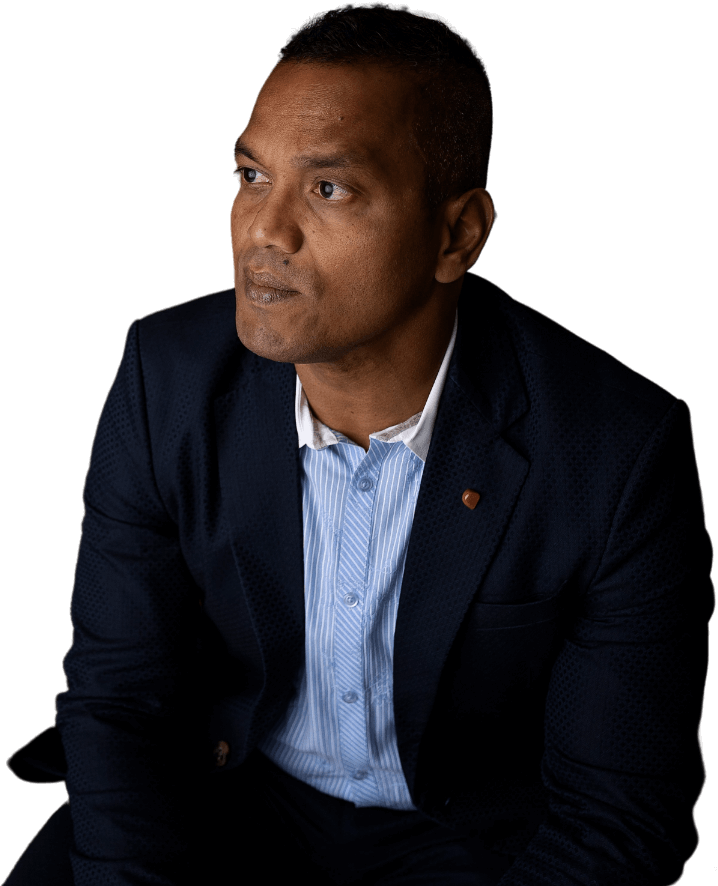 Victims of truck jackknife accidents are often unsure how to pursue the compensation they need for their injuries. That is where a knowledgeable truck accident lawyer can help. In addition to investigating your accident, your lawyer can handle every aspect of the claims-filing and litigation processes for you.
While you focus on recovering from your injuries, your lawyer will work hard to ensure that you receive the total amount of compensation you need for your accident-related damages and their consequences. Financial recovery cannot take away your injuries, but it can put you in a better position moving forward.