When a large commercial truck, such as a semi-truck, tractor-trailer, big rig, or 18-wheeler, hits a significantly smaller vehicle, it is usually the passenger vehicle driver and passengers who suffer debilitating injuries and sometimes fatalities. This is especially true when a truck crash involves a significant amount of force.
To recover monetary compensation for injuries sustained in a truck crash, the accident victim has the sole legal burden of proof. Therefore, they must satisfy several legal elements. Proving these elements requires that the accident victim introduce evidence in the form of documents, tangible things, or witness testimony at a courtroom trial.
There are several ways that a personal injury lawyer in your area can preserve physical evidence for trial in your case. For example, they can draft a spoliation letter and send it to the individual or entity in possession of the evidence. Upon receipt, the individual or entity must save the requested evidence and preserve it for trial. If they destroy the requested evidence, they can be subject to serious penalties.
A knowledgeable truck accident lawyer in your area can take the necessary steps to help you prove the legal elements of your case and preserve evidence for trial. Your lawyer can also help you maximize the compensation you recover for your truck accident injuries.
Common Truck Accident Causes
Truck crashes typically happen when commercial truck drivers, trucking companies, and others commit negligent acts. A party is negligent when they fail to act reasonably under the circumstances.
Some of the most common causes of truck crashes include:
Speeding and other traffic law violations
Failing to yield the right-of-way to other vehicles at the appropriate times
Operating a truck while under the influence of alcohol or drugs (including stimulant drugs to keep the truck driver awake for long periods)
Distracted driving, such as when a truck driver fiddles with a GPS navigation system or phone instead of watching the road closely
Failing to use side view mirrors and turn signals especially when making lane changes on a busy highway.
At other times, truck accidents occur when the trucking companies that employ truck drivers act in a negligent manner. For example, the trucking company might negligently hire or retain a truck driver with a known record of prior moving violations or DUI convictions. Moreover, in some instances, trucking companies are automatically liable for the negligent acts that their driver commits while they are on the job and while working within the scope of their employment.
In addition to a truck driver and trucking company's negligence, some truck crashes happen because of defective truck parts. For example, the steering mechanism or braking system on a truck may be faulty in some way. When accidents result from manufacturing or design defects, an accident victim can pursue a product liability claim against the product manufacturer, product distributor, or other entity in the chain of product distribution.
Finally, some truck crashes result from negligent or defective repair work. Truck repair facilities have a duty to perform all maintenance work in a careful, safe, and workmanlike manner. When they fail to do so and the truck malfunctions while out on the road, an accident victim can bring a negligence claim against the repair facility.
When truck drivers, trucking companies, and others commit negligent acts, various types of truck accident may occur.
Some of the most common include:
Truck jackknife accidents, where the tractor and trailer portions of a large truck fold inward on one another, resembling a jackknife, and causing multiple collisions with other vehicles
Rear-end collisions, where the front of a large truck hits the back of another vehicle
Truck overturns accidents, where a truck operator drives too fast especially around a sharp curve causing their truck to overturn and collide with other vehicles.
Head-on crashes, where the front of a large truck hits the front of an oncoming vehicle in an opposing travel lane, frequently causing permanent injuries and fatalities for the occupants of both vehicles
Sideswipe accidents, where the side of a large truck hits the side of another vehicle that is travelling in the same direction on a multi-lane roadway
T-bone or broadside collisions, where the front of a truck hits the side of another vehicle travelling on an adjacent roadway, oftentimes at a traffic intersection
If you suffered injuries in any of these types of truck collisions due to a truck driver's negligence, you have important legal options available. A knowledgeable truck accident lawyer in your area can review the circumstances of your accident with you, determine your legal options, and develop a plan to move your case forward efficiently and effectively.
Elements of Proof in Truck Accident Cases
In every truck accident claim or lawsuit, the accident victim has the sole legal burden of proof. Specifically, they must demonstrate several legal elements to recover monetary compensation for their injuries. First, they must demonstrate that another individual or entity violated a specific legal duty of care. For example, the truck driver might have violated one or more traffic laws or federal motor carrier regulations.
Next, the accident victim must show that as a direct result of the at-fault party's negligence, the subject truck accident occurred. Finally, the accident victim must prove that as a direct result of their truck accident, they suffered physical injuries and damages. Accident victims may also recover compensation for related losses that stem directly from their injuries, such as pain and suffering.
To prove the legal elements of a truck accident claim, the accident victim must introduce various pieces of evidence. A knowledgeable truck accident lawyer in your area can help you determine which types of evidence may be necessary to establish your legal burden of proof and recover the monetary compensation you deserve.
Potential Evidence in any Motor Vehicle Accident Case
In any motor vehicle crash case, an accident victim may introduce several standard pieces of evidence to recover monetary compensation.
Common types of evidence include:
The police report, which includes a diagram of the accident scene and contains a narrative description of how the accident happened, makes an assessment as to who or what caused the accident and indicates whether or not the responding police officer issued a traffic citation to one or more involved drivers.
Photographs of the accident scene that depict the positions of the vehicles, as well as property damage to any of the involved vehicles
Photographs of any visible injuries that the accident victim suffered in their truck accident, including cuts, bruises, or lacerations
Medical records showing the medical treatment that the accident victim underwent following their truck accident and describing the nature and extent of their injuries
Lost income documentation from the accident victim, which shows the times, dates, and hours that the accident victim missed from work, along with the total amount of monetary compensation that they lost, due to their accident and related injuries
Written witness statements that provide a narrative description about how from a witness' perspective the truck accident occurred, including the speeds and directions of the involved vehicles, the colours and sizes of the involved vehicles, and other factors pertaining to the accident circumstances
Fortunately, truck accident victims may recover many of these types of evidence on their own, without the need for a spoliation letter. A knowledgeable truck crash lawyer in your area can determine the availability of this evidence and gather the documents necessary to prove the elements of your truck accident claim or lawsuit.
Specific Evidence Necessary to Prove Truck Accident Claims and Lawsuits
Certain types of evidence are specific to truck accident claims and lawsuits. Following a truck accident, an accident victim's lawyer should draft a spoliation letter requesting that the trucking company preserve certain types of evidence for review and for potential introduction into evidence at a civil jury trial.
The first type of evidence is information from electronic data collection systems on board a truck, including Event Data Recorders. These devices record the driver's service hours and determine whether or not the driver has complied with all national motor carrier regulations while operating their truck.
In addition, these devices can help a truck accident victim establish the truck driver's fault by showing the driver's work schedule, as well as the driver's actions while behind the wheel including their direction, speeding, and braking history. These devices may also show whether a truck driver was wearing a seatbelt or whether airbags deployed during an accident.
In addition, an accident victim's lawyer should draft a spoliation letter to the trucking company, asking them to preserve all truck maintenance records. These records may indicate the commercial truck or big rig's history of breakdowns and history of repair work, including the facilities that performed the work. This evidence is extremely important if the truck accident is attributable to defective maintenance work or faulty truck components.
Finally, an accident victim's lawyer may draft a spoliation letter asking the truck driver and trucking company to preserve personal data. An accident victim can use this data to establish that a truck driver used their cellular device to send a text message or make a phone call immediately before the accident, potentially distracting them from their driving duties.
In addition, evidence from a cellular device may show that the driver did not take rest breaks or sleep for a significant period of time, potentially causing or contributing to the subject truck accident. Finally, evidence from cellular devices can establish a truck driver's poor life habits including frequent drinkingmaking them more likely to cause a truck accident under the right circumstances.
A lawyer can help in your area to collect the necessary evidence during the discovery stage of your case and help you prove your entitlement to monetary compensation and damages.
Common Truck Accident Injuries
Forceful truck collisions can lead to extremely serious injuries that require an accident victim to seek ongoing medical treatment and miss significant time from work. The injuries that an accident victim suffers will depend upon various circumstances, including the type of truck that caused the accident, the force of the crash, the speeds of the involved vehicles, and the way that the accident victim's body moved in their vehicle during the crash.
Common truck accident injuries can include internal organ damage, internal bleeding, cuts and abrasions, soft tissue contusions, broken bones, rib fractures, traumatic head and brain injuries, paralysis injuries, spinal cord damage, and death.
If you suffered any of these injuries in a recent truck crash, you should go to a local hospital emergency room so that a responding medical provider can physically examine and diagnose you. While you focus your attention on recovering from your accident-related injuries, a skilled truck accident lawyer in your area can begin advocating for you. Specifically, your lawyer may start gathering police reports, medical records, lost income records, and other important documentation to assist with proving the various legal elements of your claim.
Your lawyer can help you recover the monetary damages you need to compensate you for your:
Lost earnings
Loss of earning capacity
Pain and suffering
Inconvenience
Mental distress
Loss of life enjoyment
Loss of consortium
Loss of use of a body part
Permanent disability or disfigurement
Call a Truck Accident Lawyer in Your Area Today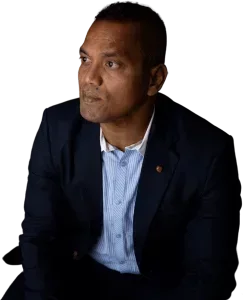 If you sustained injuries in a recent truck accident, you should obtain the legal help that you need right away. Waiting too long to seek legal representation in your case may prevent you from bringing a valid legal claim. In Alberta, truck accident victims only have two years from their accident date to file a personal injury lawsuit for damages. In almost all situations, filing a lawsuit after the deadline will prevent an accident victim from recovering the monetary damages they deserve.
A skilled personal injury attorney in Edmonton can help you file a timely lawsuit, seeking the monetary recovery you need by successfully preserving and introducing the necessary evidence on your behalf. Your lawyer will work to maximize your total monetary recovery, help you make informed legal decisions, and help you develop realistic expectations for your case.