Bus accidents can involve any type of bus, from municipal and city buses to tour buses and school buses. While these accidents sometimes result from negligence on the bus driver's part, they can also happen when other drivers commit negligent and reckless acts while behind the wheel.
Bus passengers are especially susceptible to injuries in an accident scenario. This is because many buses do not have seatbelts, and if an accident occurs, the passenger's body might move around violently. Sometimes, a bus passenger may fall entirely out of their seat and sustain a severe injury, such as a broken bone.
If you recently suffered injuries in a bus accident due to a driver's negligence, a knowledgeable bus accident lawyer in Edmonton can explain all of your legal options and help you pursue the monetary damages you deserve. You can sometimes file a claim or lawsuit against your bus driver, the bus driver's employer, or another motor vehicle driver.
In any case, your lawyer will be with you throughout every step of the process and will work to maximize your monetary recovery through settlement or personal injury litigation in the court system.
What Are the Most Common Injuries in Bus Accidents?
Bus accidents often cause passengers to suffer severe injuries. Many buses, including school buses, do not have seatbelts or safety restraints for their passengers. Therefore, in a violent crash, the passenger's body might move around violently in their seat, or they may fall to the ground and suffer a debilitating injury.
Generally speaking, the smaller the bus, the more likely a passenger will suffer injuries in a crash. The specific injuries a bus passenger sustains will depend upon how the accident occurs, the part of the bus that sustains the impact, and how the passenger's body moves in their vehicle during the crash. For example, in a forceful bus accident, the accident victim might fall on the floor of the bus or strike a part of their body on the window, headrest, or side wall of the bus.
Typical bus accident injuries include traumatic head and brain damage, spinal cord injuries, paralysis injuries, bone fractures, rib fractures, whiplash injuries, abrasions, and open lacerations.
Immediately following a bus accident, you should ask someone to transport you to a hospital emergency room. You can call a family member or friend or travel in an ambulance from the accident scene. While at the hospital, the responding medical provider can perform diagnostic tests, including X-rays and MRIs, to determine the full extent of your bodily injuries.
You should seek medical treatment as quickly as possible after your bus accident. Failure to do so might cause your injuries to worsen with time. Moreover, if you do not seek treatment right away, the insurance company may contend that your injuries in the accident were not very serious.
While you focus on getting the medical treatment you need, a bus accident lawyer in your area can take the initial steps to get your claim or lawsuit going.
How Do Bus Accidents Usually Happen?
Bus accidents usually result from driver negligence. In some cases, it is the bus driver who behaves negligently under the circumstances; while at other times, another motor vehicle driver may cause the accident.
Negligent driving takes many forms. However, in any negligent driving incident, the driver deviates from the prevailing standard of care in some way, usually by violating one or more traffic laws. Some of the most common types of driver negligence that may cause a bus accident include:
Speeding. When bus drivers and other drivers speed, it is harder for them to maintain control of their vehicles. Buses are incredibly long and heavy, and when a driver significantly exceeds the speed limit, they may have difficulty maneuvering the bus. This is especially true in adverse weather conditions, such as rain, snow, or ice. Therefore, bus drivers have a duty to follow all posted speed limits while on the road.
Inattentive driving. Similarly, bus drivers have a duty to observe the road at all times. This means they must refrain from making calls on a cellular phone, programming a GPS navigation system while driving, and turning their head to discipline rowdy bus passengers. When bus driver turns their head away from the road, they may fail to see a pedestrian or another vehicle and may cause a severe crash. Similarly, other drivers have a duty to watch the road at all times and be on the lookout for buses and other large vehicles.
Aggressive driving. Bus drivers, and in particular commercial bus drivers, are sometimes in a hurry. For example, a tour bus operator may be following a strict schedule and trying to arrive at a destination by a particular time.
As a result, the bus driver may resort to aggressive driving maneuvers, including tailgating other vehicles, aggressively weaving in and out of traffic, and failing to use turn signals when making lane changes. Unfortunately, however, all of these aggressive driving maneuvers can lead to severe traffic accidents.
Fatigued driving. Bus drivers and other drivers also have a duty to remain attentive and alert while operating their vehicles. They should also take frequent rest stops, especially when on a long trip. Bus drivers hold other people's lives in their hands. If they fall asleep at the wheel, they can lose control of the bus, causing it to collide with another vehicle, a pedestrian, or a stationary object.
Drunk driving. Just as bus drivers have a duty to operate a vehicle safely and carefully, they must also refrain from intoxicated or drunk driving. Passenger vehicle drivers who are legally intoxicated may sustain a DUI charge if they have a blood alcohol concentration (BAC) of at least 0.08 percent. Commercial vehicle drivers must follow stricter standards. When a bus driver or other vehicle operator comes under the influence of alcohol or drugs, they may experience limited concentration, blurred vision, nausea, and delayed reaction time. Consequently, they may be unable to stop their bus in time to avoid a crash.
Unsafe lane changes. Bus accidents can also happen when bus drivers and others make hazardous lane changes. Before making a lane change, bus drivers must use the appropriate turn signals. The same is true if they wish to turn onto an adjacent roadway. When bus drivers and other drivers fail to signal their intention to turn, they can easily cause a collision with another vehicle or pedestrian.
If you suffered injuries in a bus accident that resulted from driver negligence, you should speak with a bus accident lawyer in your area to review all of your legal options. If there is a dispute about how your accident occurred, your lawyer can hire an accident reconstructionist on your behalf who can investigate the accident circumstances, review police reports, and speak with witnesses, to determine the ultimate cause of the crash. Your lawyer can help you take the necessary legal action against the bus driver or other responsible party.
Potential Defendants in a Bus Accident Claim or Lawsuit
In a bus accident claim or lawsuit, the defendant is the individual or entity who allegedly caused the accident. Injured bus accident passengers can name several individuals or entities as defendants in a personal injury claim or lawsuit. First, if the driver of their bus committed a negligent act, they can file a claim with the bus driver's insurance company seeking monetary damages.
Similarly, if the negligent bus driver was on the job and working for a company or a municipality at the time of the accident, the injured passenger can also bring a claim against that responsible entity. In cases where a school bus driver causes an accident, injured passengers may be eligible to bring a claim or file a lawsuit against the school board or school district for monetary damages.
Finally, if another motor vehicle driver caused or contributed to the bus accident, you can involve that driver's insurance company as well.
A knowledgeable bus accident lawyer in your area can help you identify all potentially responsible parties in your case and file the necessary claims or lawsuits.
What Monetary Damages Can I Recover for My Bus Accident Case?
Injured bus passengers who can prove all of the legal elements of their bus accident claim can receive various monetary damages. The amount of financial compensation available to bus accident victims depends upon the severity of their injuries, the circumstances surrounding the accident, and the pain and suffering they endured due to their injuries.
Bus accident victims may recover monetary compensation from the at-fault bus driver's (or another driver's) insurance company. Typically, bus drivers and their employers have the same insurer in cases where a bus driver is operating a bus as part of their employment.
Most bus accident claims reach a personal injury settlement well before the trial date. Even if your lawyer has to file a lawsuit against the bus driver, bus company, governmental entity, school board, or another driver, the case will likely still reach its resolution through settlement. Litigation, and in particular jury trials, are expensive for all parties involved. However, if the insurance company refuses to offer you fair monetary damages for your injuries, you can file a lawsuit and take your case to trial.
If your case resolves at a civil jury trial, the jury will listen to the evidence that you and your lawyer present and will decide the amounts of monetary compensation to award you and your case.
As an alternative to a jury trial, you can consider binding arbitration or out-of-court mediation as alternatives.
Whether your bus accident case resolves via settlement or personal injury litigation, you may recover monetary damages for your:
Lost earnings, if you are unable to work for some time following your bus accident
Pain and suffering—both past and anticipated
Loss of the ability to use a body part, if you sustained a permanent injury in your bus accident
Loss of enjoyment of life, if your activity levels and participation declined following your involvement in a bus accident
Loss of earning capacity, if your injuries prevent you from working at your current job and you have to switch to a lower-paying job.
Permanent disability
Permanent disfigurement
Emotional distress and mental anguish, if you sought post-accident treatment from a psychiatrist, psychologist, or mental health counselor
Embarrassment and humiliation, such as from bodily scars that resulted from the accident
A skilled bus accident lawyer who enters an appearance in your case can help you maximize these damages and ensure that you receive fair compensation for everything you endured following your accident.
Call a Knowledgeable Bus Accident Lawyer Near You Today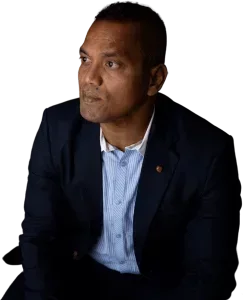 If you suffered injuries in a recent bus accident, call a bus accident lawyer right away. If you wait more than two years to file a bus accident lawsuit arising from your injuries, you cannot recover monetary compensation. Since this two-year statute of limitations is extremely unforgiving, retain legal counsel to represent you in your bus accident case right away.
Insurance companies are often quite large, sometimes employing hundreds of people. They have vast resources and teams of adjusters. They hire lawyers whose job is to represent the interests of their client, the insurance company. It is in the interest of the insurance company to pay as little on as few claims as possible.
Your experienced personal accident lawyer in Edmonton can help you investigate the circumstances leading up to your accident and file the appropriate claims with the proper insurance companies. Your lawyer can also help during settlement negotiations and during every stage of the litigation process.
Your lawyer will help you recover the monetary damages you need and seek justice and closure in your accident case. Never wait to begin the legal process by seeking professional assistance.